Steemit Open Mic Week 88 Cover Elastic Heart - Sia
So here it is...
I may have mentioned in my introduction that I love coffee but what I love even more is to sing! 😆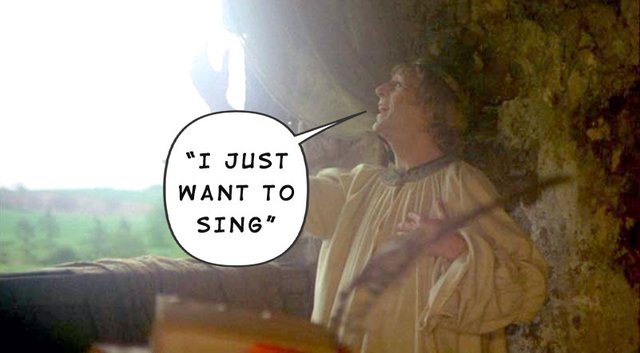 This is also why you may notice that in the bottom, right corner, of the video, it says 'Smule'. This fun karaoke app allows me to easily record video's while singing to music/covers as I am unable to play the guitar or piano. (I have a brand new Fender that has been collecting dust for almost a year now... waiting for me to learn how to play it.) 🙄
Life has a habit of getting in the way sometimes but I am happy to share this song with you and I hope you enjoy.
Also, if anyone wants to; I've been known to take requests. 😉
Lyrics
And another one bites the dust
But why can I not conquer love?
And I might've got to be with one
Why not fight this war without weapons?
And I want it and I wanted it bad
But there were so many red flags
Now another one bites the dust
And let's be clear, I trust no one
You did not break me
I'm still fighting for peace
Well I've got thick skin and an elastic heart
But your blade it might be too sharp
I'm like a rubber band until you pull too hard
Yeah I may snap and I move fast
But you won't see me fall apart
'Cause I've got an elastic heart
I've got an elastic heart
Yeah, I've got an elastic heart
And I will stay up through the night
Let's be clear, I won't close my eyes
And I know that I can survive
I walked through fire to save my life
And I want it, I want my life so bad
And I'm doing everything I can
Then another one bites the dust
It's hard to lose a chosen one
You did not break me
I'm still fighting for peace
Well I've got thick skin and an elastic heart
But your blade it might be too sharp
I'm like a rubber band until you pull too hard
Yeah I may snap and I move fast
But you won't see me fall apart
'Cause I've got an elastic heart