Steemit Openmic Week#100 - Baik-Baik Sayang (COVER) Original By WALI Band
Hello All Musician,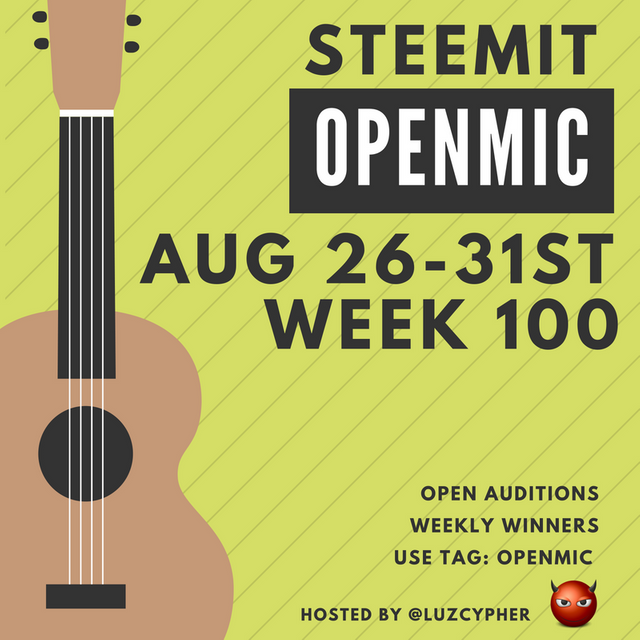 I passed this contest for 4 weeks, and I returned with songs with rhythms that came out of the sound of my guitar. I am very busy lately with my work at school and now I am back for you.
This is the 100th contest organized by @pfunk as the main sponsor of this contest, and the professional host Mr. @luzcypher is a very professional person in music. They are all good people.
This contest is very good, and many musicians have sprung up with the presence of contests like this and this is a new color for the steemit platform.
As a curator on the eSteem platform, I prefer to curate this contest, the reason is because all videos uploaded purely work from steemian and not plagiarism.
Cover Songs
Making music videos in a legitimate way and not violating the musician's code of ethics, but the title must have a word (COVER) and provide information about who the original song is, as a tribute to the work of others.
And below is the recording that I made yesterday, an Indonesian genre song. with the title "BAIK-BAIK SAYANG" from WALI BAND.

Hope you enjoy it.
Continue to use the esteem application, I am waiting for your next job at # openmic101
JOIN US WITH DISCUSSION AND SHARE FORUM at eSteem University


[email protected]
IHomepageI
IGithubI
IYouTubeI
ITelegramI
Regards,
@owner99