Steemit openmic Semana 87 - Canción original "Cerca de la libertad" por @noustropos
¡Hola a todos!

Hoy les dejo mi entrada para ésta semana en el open mic, una canción de mi autoría llamada "Cerca de la libertad", espero que la disfruten.

Hice un esfuerzo y logré grabar el audio directamente con un micrófono solucionando así el problema del audio asqueroso de mis videos anteriores. Aún me queda mucho por mejorar, pero agradezco tener ésta oportunidad de compartir lo que ando haciendo y así ir aprendiendo y creciendo mientras lo hago acompañado de todos ustedes.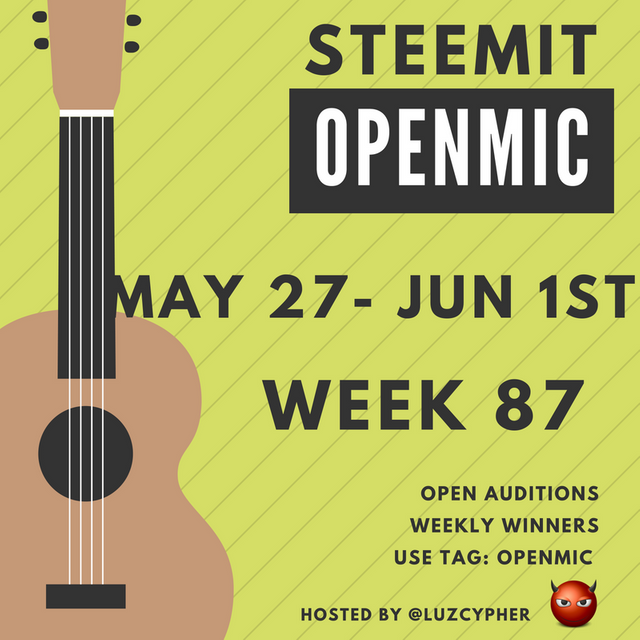 Como siempre, gracias a @luzcypher y @pfunk por hacer este evento, siento que es una de las mayores oportunidades para los músicos de mostrar sus talentos aquí en Steemit. De corazón, muchas gracias.
As always, thanks to @luzcypher and @pfunk for hosting this event, I feel is one of the gratest opportunities for musicians to show their talents here on Steemit. From my heart, thank you both.