Steemit Open Mic week #86 / Porque bueno es Dios (Because good is God - cover)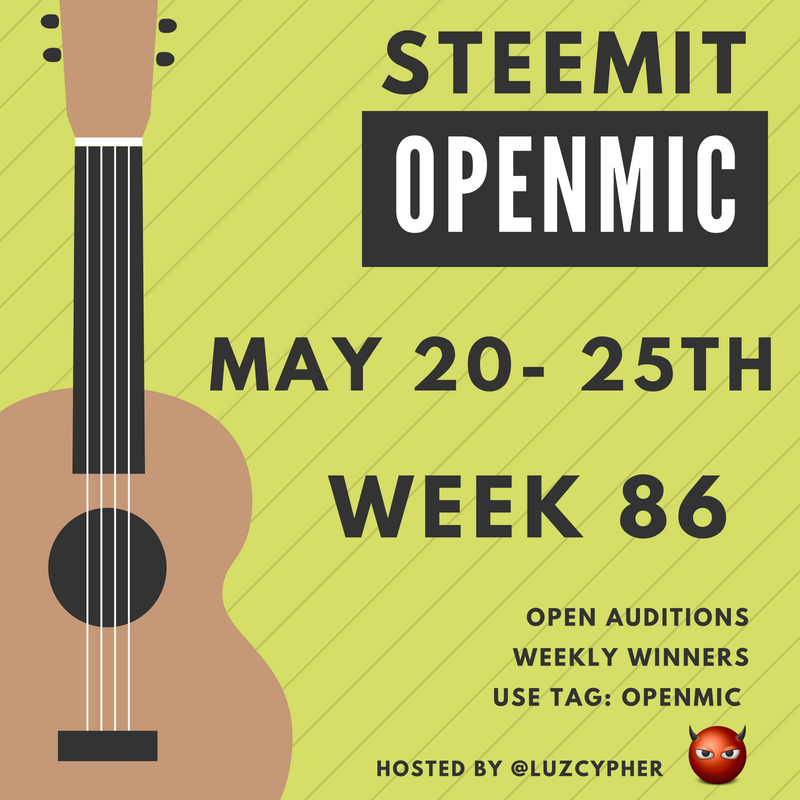 Hello friends of steemit, this is my participation this week # 86 once again with instrumental collaboration from @angels075. Without more to say here I show you, I hope you like it!
Letra: PORQUE BUENO ES DIOS - Jaime Murrell
Entra con acción de gracias,
por sus atrios alabad,
Entra en su presencia con gozo,
Cantando grande y fuerte es Jehova.
Alabadle al son de trompetas,
con pandero y arpa también,
Que toda la creación cante hoy, alabándole con el corazón.
CORO:
Porque bueno es Dios, porque bueno es Dios,
Porque bueno es Dios, para siempre es su misericordia!
Cristo es por siempre exaltado, creador de todo es El,
Ven ante El a postrarte hoy,
manos levantad y tu voz alzad.