Steemit Open Mic Week 89 - Oh Happy Day by @mayneth
This time in my entry of the open mic 89 I set myself this challenge to record live audio and video of this cover that I made of Oh Happy Day. As most of you know, this is not my first cloning video, nor is it the first one playing several instruments. This time I wanted to play and sing simultaneously and sound with all my energy. Leave the soul in each note of each instrument and my voice. With an improvised ethnic Drum Set, with an improvised stage in my house, with the interrupted electricity in my city, with the desire, the hope, the effort and the love for art and life. I hope you have a happy day!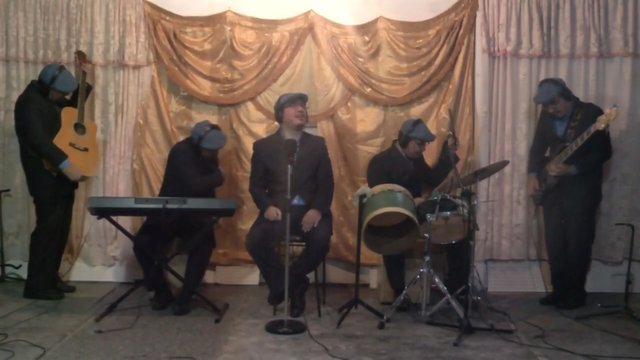 Esta vez para mi entrada del open mic 89 me puse este reto de grabar en directo audio y video de esta versión que hice del Oh Happy Day. Como ya sabrán la mayoria este no es mi primer video de clonación ni tampoco es el primero tocando varios instrumentos. Esta vez quise tocar y cantar simultaneamente y sonar con toda mi energía. Dejar el alma en cada nota de cada instrumento y de mi voz. Con una batería étnica improvisada, con un escenario improvisado en el patio de mi casa, con la electricidad interrumpida en mi ciudad, con las ganas, la esperanza, el esfuerzo y el amor por el arte y la vida. Espero que tengan un día feliz!

Bendiciones! Bless!