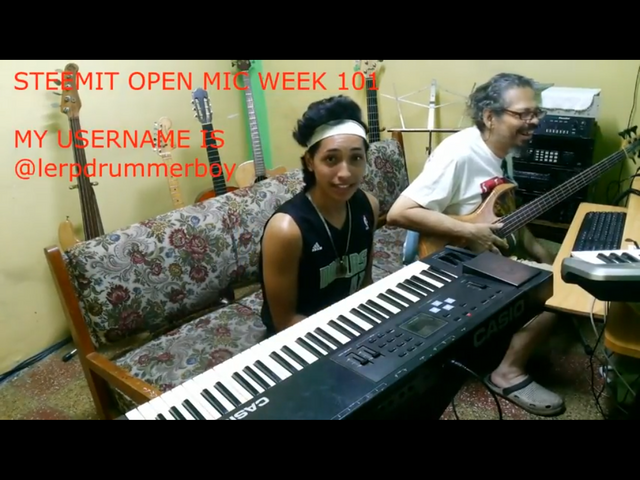 Hola nuevamente Steemians!!! soy yo de nuevo LOUIS, mi nombre de usuario es @lerpdrummerboy y aquí estoy nuevamente participando en este increíble concurso Steemit Openmic en su semana 101.
Hello again Steemians !!! it's me again LOUIS, my username is @lerpdrummerboy and here I am again participating in this amazing contest Steemit Openmic in your week 101

Para esta semana les traigo mi primer tema original instrumental como compositor y baterísta tocado en un teclado con sonidos MIDI de batería, el título de este tema se me ocurrió justo a mitad del proceso de arreglos musicales y se debe a que a mi me gusta mucho tocar la batería a contratiempo y desplazar notas en el mismo instrumento al igual que a mi compañero
@miguelblanco
con el que me encuentro haciendo música nuevamente en esta ocasión; creando algo con la misma ideología de su participación en su semana 95, Ver aquí 👇
https://steemit.com/openmic/@miguelblanco/steemit-open-mic-semana-95-tema-original-jamame-miguelblanco
.
For this week I bring you my first original instrumental song as a composer and drummer played on a keyboard with MIDI drum sounds, the title of this song came to me right in the middle of the process of musical arrangements and it is because I like it a lot play the drums and play notes on the same instrument as my partner
@miguelblanco
with whom I am making music again this time; creating something with the same ideology of his participation in his week 95, See here 👇
https://steemit.com/openmic/@miguelblanco/steemit-open-mic-semana-95-tema-original-jamame-miguelblanco

Fue un proceso muy agradable, divertido y creativo al 100% que empezó con una melodía que se me vino a la cabeza y luego buscamos el sonído adecuado para esa melodía que inmediatamente programamos y nos sirvió como punto de partida para realizar este tema.
It was a very nice, fun and creative 100% process that started with a melody that came to my head and then we searched for the right sound for that melody that we immediately programmed and it served as a starting point to realize this theme.

Y así fue como quedó | And that's how I stayed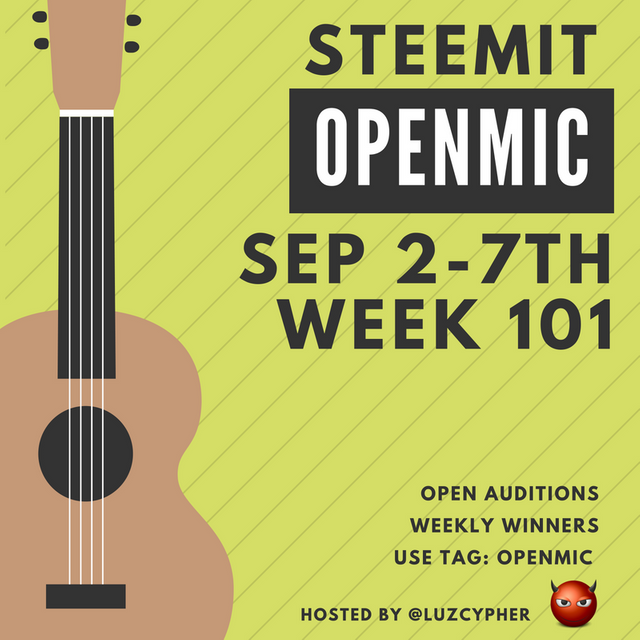 Y ahora un agradecimiento especial para el TREMENDO equípo que trabája incansáblemente para que éste concurso se lléve a cabo, el increíble equípo del OpenMic: @luzcypher, @pfunk, @verbal-d, @krystle, @meno y @passion-ground.

Gracias por seguír escarbándo y bucándo óro que son todos esos increíbles músicos aquí en ésta maravillósa plataforma.
Muchas Gracias!!! por haber leído éste post y haberme escuchado, yo soy LOUIS @lerpdrummerboy, nos estámos leyendo y escuchando, bendiciones y sean felíces.