It's that time again people, we have yet another amazing show lined up for everyone this evening (well it's evening my time so work with me here).
For the past two months running @aggroed, @isaria and myself have hosted the live music event, fondly referred to as the Sounds of Steem - tonight we are going live with the third consecutive month and we have some amazing performers lined up and ready to go!
I am a tad on the excited side of things, because these event's are always just an amazing experience - so even though it starts at 2 am in my local Aussie time zone, I look forward to this night of no sleep.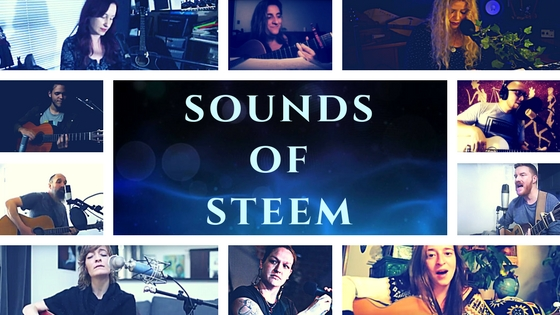 The last event I may have gotten a little too eager and we ended up with 16 amazingly talented performers, who didn't fail to wow us - So I would like to again send out my thanks to all who performed, you guys put on one hell of a show!
Once again @isaria and I felt we our wonderful performers, were owed a little something for their amazing efforts - so we yet again spoke to our respective partners and witnesses @swelker101 and @ausbitbank, and we all chucked in and sent of 10 SBD to all that performed on the Sounds of Steem Vol 2!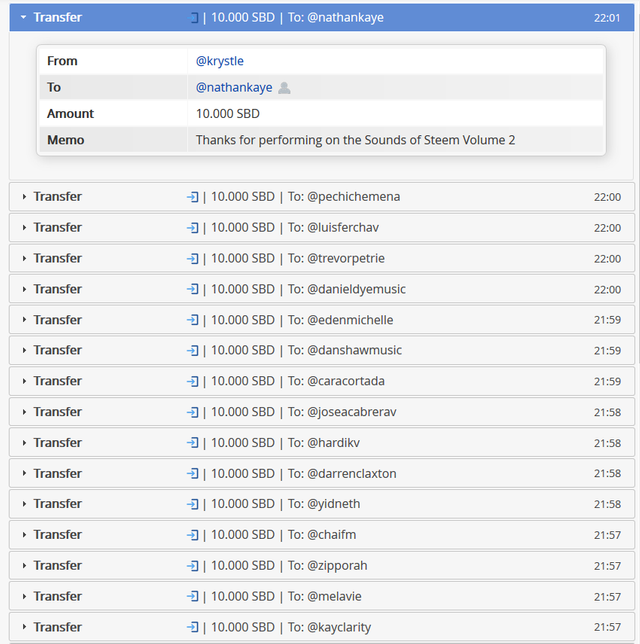 For anyone who missed the last show and wants to catch up or check out what it will be like tonight, below is a recording of the last show.
This show has become a massive favourite of mine, I look forward to it each month - and this month is no exception, so you may be wondering who is performing for us this time..
Well we have gone a little overboard in the past, having too many performers and the show running over an hour over schedule - this time we have made the conscious effort to have a few less people on the show, so we can spend some time chatting with our performers and getting to know them.
So tonight as confirmed performers we have:
Unconfirmed but hopeful performers are:
In life thing's get crazy and on live radio things always go wrong, we tend to roll with the punches at MSP-Waves - these shows are amazing and we let them happen naturally, I think the shows turn out amazing because of it!
It's gonna be a fun night, packed with amazing music - from brilliantly talented musicians, so I hope you can all join us for some fun.
The show starts in just over 3 hours from now (11 am EST), it's such a unique and amazing experience you really should drop in and listen for a while - or better yet jump into chat and speak with the musicians you hear all the time on steemit and Open Mic.
Sounds of Steem is hosted in the Peace Abundance and Liberty discord chat rooms, MSP-Waves is our internet radio station - tonight on the Sounds of Steem we will have Live music performances and conversations with the artists, so come and join us for a night of awesome live music!
Here is a time zone converter, just add you local time zone and this app should convert when the show will start for you.

Like what you've read so far?
Check out my story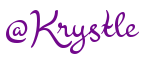 or follow me on twitter @krystlehaines
Please consider voting @ausbitbank for witness here