Greetings Steemit openmic brothers and sisters!
This week I wanted to try something more colourful than the black and white videos Ive been making these last few weeks so I tried playing around with the video in the editor and this is what I have come up with.
Since I keyed out the guitar body and replaced it with war footage in my week 124 entry Ive been thinking what else to do with that effect.
I wondered what it would look like to put a fireworks display inside the guitar...It looks something like this...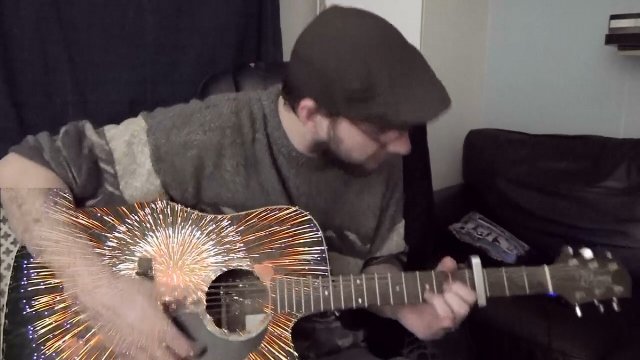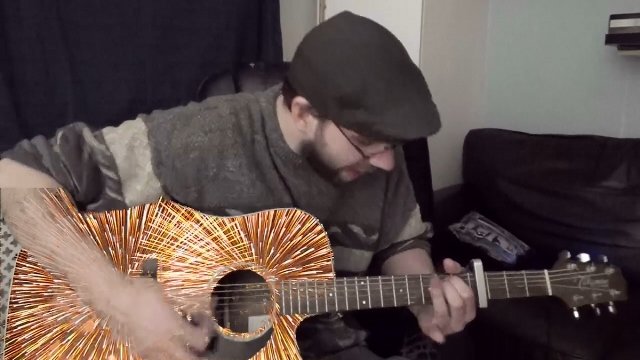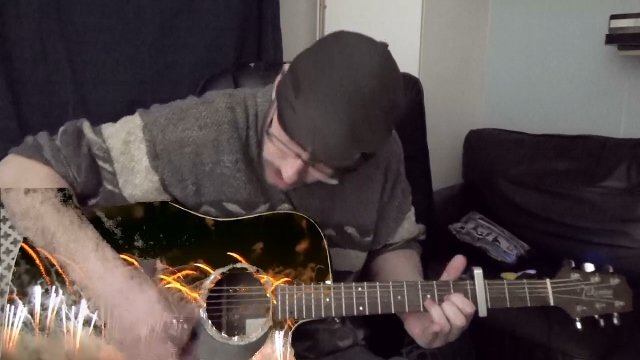 Thanks for taking the time to read my post,I am looking forward to another week of wonderful music from all you beautiful people.
Many thanks to @pfunk and @luzcypher for continuing to make this possible!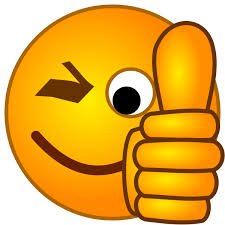 All Along The Watchtower
There must be some kind of way outta here
Said the joker to the thief
There's too much confusion
I can't get no relief
Business men, they drink my wine
Plowmen dig my earth
None of them along the line
Know what any of its worth
No reason to get excited
The thief he kindly spoke
There are many here among us
Who feel that life is but a joke
But you and I, we've been through that
And this is not our fate
So let us stop talkin' falsely now
The hour's getting late
All along the watchtower
Princes kept the view
While all the women came and went
Barefoot servants, too
Outside in the cold distance
A wildcat did growl
Two riders were approaching
And the wind began to howl