Steemit Open Mic Week 71 entry: "Electric Feel" by MGMT (Acoustic Cover) [@joshpeterson]
As I said in my recent DTube vlog, I committed to begin entering the Steemit Open Mic contest starting this week (Week 71).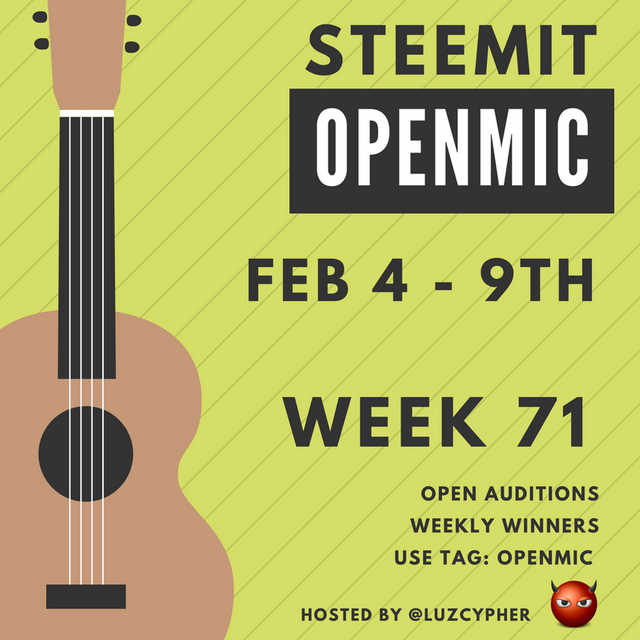 For my first entry, I recorded an acoustic cover of MGMT's "Electric Feel" and uploaded it up to my old music YouTube channel.
It's been a few years since I've played for anyone, so consider this my reentry back into the waters, warts and all.
Thank you for listening and watching,
Josh