Hey what's up guys!
---
For this week's open mic it is an honor for me to share a cover of a song by my favorite guitarist master Joe Satriani, which I consider the best, his music and guitar technique seem incredible to me, the song "Cryin'" is composed of a nostalgic and very moving melody. I never imagined that I would find a guitar tone similar to that of Satriani, making this cover was exciting. The song that I will interpret next belongs to the album "The extremist" released in the year 1992.
I hope you like!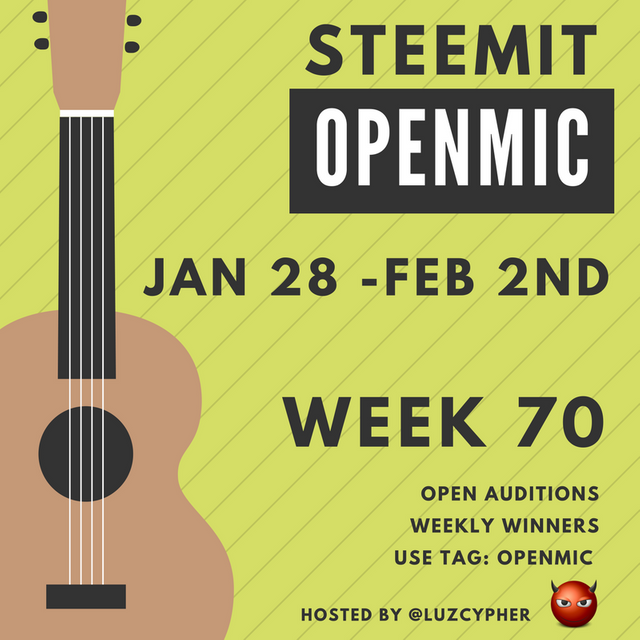 Finally I want to thank the promoters of the contest that make all this possible @luzcypher and @pfunk.
If you are interested in participating here I share the post of the contest:
Steemit Open Mic Week 70
Thanks for watching the post!