Steemit OpenMic Week 106 - Original Song - Tu Mirada @funkmedia


Tu Mirada - Funk Media Original Song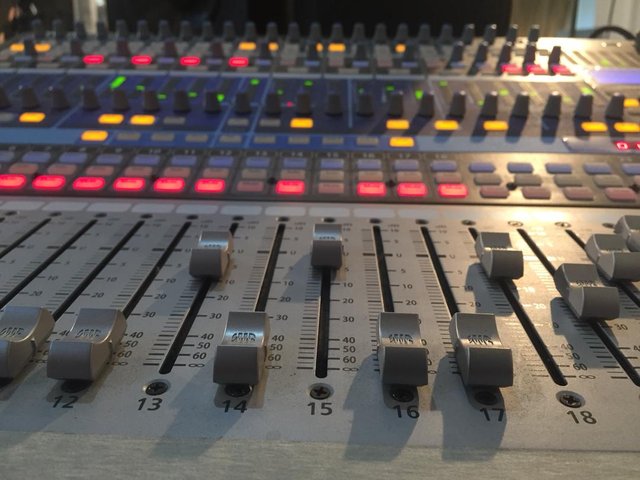 Guitar and Lead Voice: Giuliano Valery (@valerygiuliano)
Bass: Gabriel Marquez (@gabs.uni.versos)
Keyboard: Victor Ochoa(@victorochoa)
Voice and Dance: Victor Diaz (@hoscker)
Drums: Lenin Molina (@lenindrummer10)
Voice: Crist Mounicou(@cristmounicou)
Voice: Angela Tamborero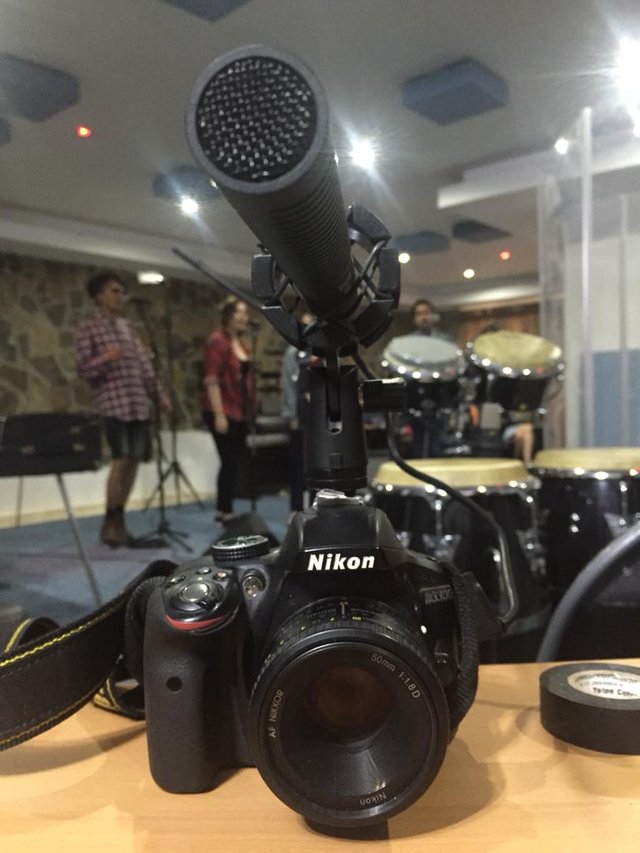 Hola Steemians! espero que estén de maravilla. Vaya Vaya, hemos vuelto a la maquina de vapor esta semana para conquistar el estudio con la canción que origino nuestra incursión en el Album de Temporadas.
Tu mirada es una canción que habla sobre la expresión absoluta ante un hecto causado por el amor reciproco que recibimos durante las relaciones.
Así como un girasol declarado su eterna devoción a lo rayos del sol en conjunto con sus hermanos sobre un campo en las praderas de Francia, o quizás una palmera bajo el fresco sol de las costas del caribe, ese foco de luz y calor eterno que nos recuerda cada mañana que la vida sigue y es mejor compartida con los seres queridos y aquellos que a su vez nos cuidan.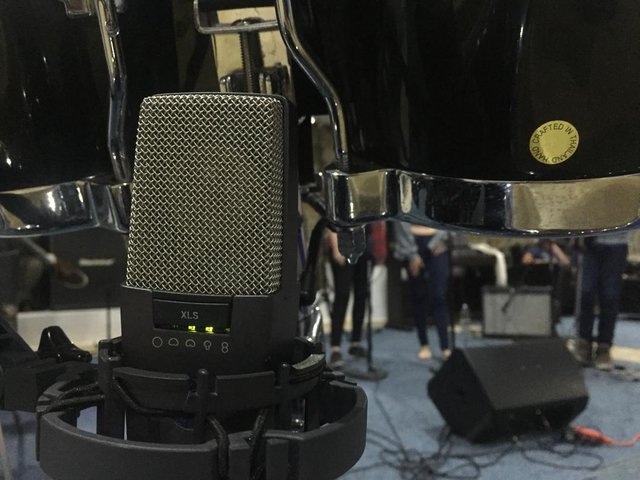 Hello Steemians! I hope you have been wonderfull. Well well it seems we went back to the steam engine this week to conquer the studio with the song that originated our incursion in the Album of Temporadas.
Tu Mirada is a song that talks about the absolute expression of an effect caused by the reciprocal love we receive during relationships.
Like a sunflower declared his eternal devotion to the sun's rays together with his brothers on a field in the meadows of France, or maybe a palm tree under the cool sun of the Caribbean Cossacks, that focus of light and eternal heat that we Remember each morning that life goes on and is better shared with loved ones and those who in turn take care of us..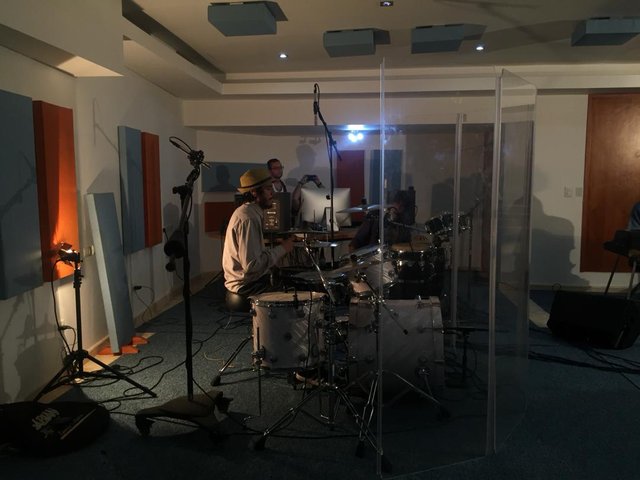 Tu Mirada - Funk Media
Letra
Tu Mirada
[Coro:]
Tu mirada me hace sudar
De repente
Es como mirar al sol
Directamente
[Verso I:]
Desde hace un tiempo
Un viaje directo a amar
Sintonía con el corazón
Paso a paso armonizo en tu espacio
Siento el amor floreciendo en nuestro regazo
Al fuego nuestras miradas
Se iluminan más y más
Al verte bailar la energía sube en espiral
[Puente:]
Tu mirada me hace sudar
Tu mirada me hace sudar
Tu mirada me hace sudar
Tu mirada me hace sudar
[Corte:]
Cámbiala
Ajá
Tres dos
Funk Media
[Pregón:]
Es como mirar al sol
Es como mirar al sol
Y es como mirar al sol y no tenerte mi amor
(Es como mirar al sol)
Es como mirar al sol de frente
(Es como mirar al sol)
Es como mirarte darte darte darte y no tenerte
(Es como mirar al sol)
Como duele
(Es como mirar al sol)
Y es como mirarte darte y darte un poco más de amor
(Es como mirar al sol)
Como duele
(Es como mirar al sol)
Ruédala
Es como mirar al sol
Es como mirar al sol
Es como mirar al sol
Es como mirar al sol
[Salida:]
La calidez que tu me das
Transmite confianza y me hace transpirar
Es momentánea nada más
Los besos que llevo ya no están
Advierto, lo único que espero
Es estar contigo
Y no quedarme soltero,
No...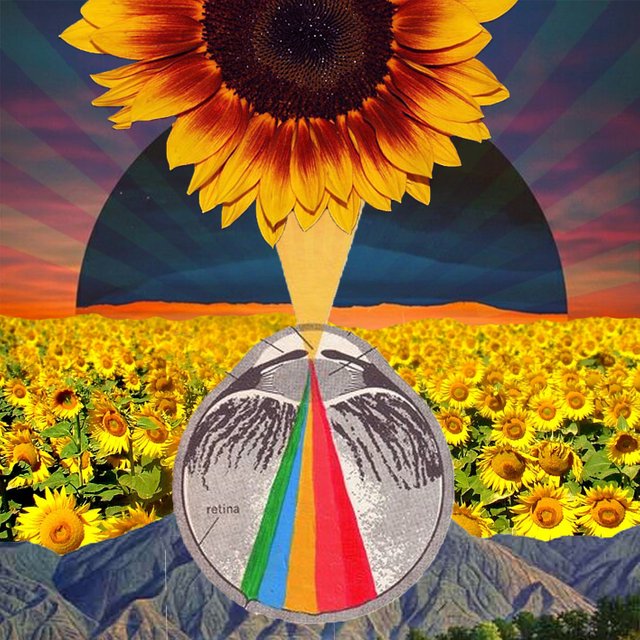 Each song of our production is accompanied by a Custom Artwork by our Art Director: Florym Macedo (@florym) Gran día de trabajo con una excelente producción de calidad profesional, y gran parte de esta labor se la debemos a unas grandes compañeras de la banda @ambarjuliette @saraboreal, trabajaron tan arduamente como nosotros con la música, colaborando con el catering para mantenernos alimentados y con la energía al 100%
Todas las fotos de este post fueron tomadas por la hermosa @ambarjuliette
la ropa fue seleccionada por nuestra queridisima @saraboreal con su sentido del estilo nos coloco las mejores prendas para estar bellos en la presentación Great day of work with an excellent production of professional quality, and much of this work we owe it to some great partners of the band @ambarjuliette @saraboreal, they worked as hard as we do with music, collaborating with catering to keep us fed and with 100% energy
All the photos in this post were taken by the beautiful @ambarjuliette
the clothes were selected by our dearest @saraboreal with their sense of style we put the best clothes to be beautiful in the presentation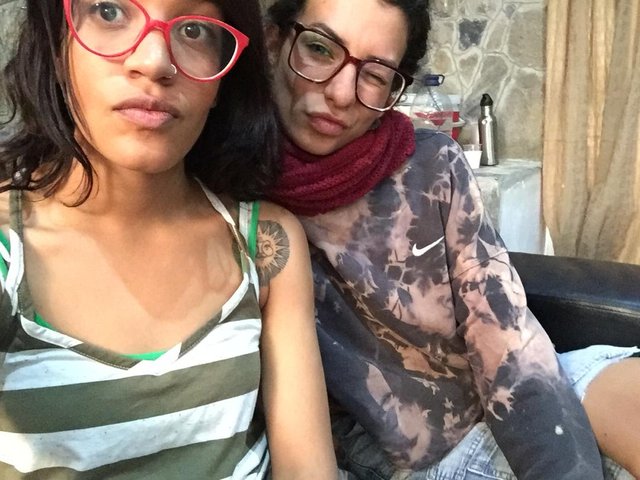 Multi-track live recording, mix and mastering.
Alonso "Nano" Moreno.
Audiovisual Director
Leoact

---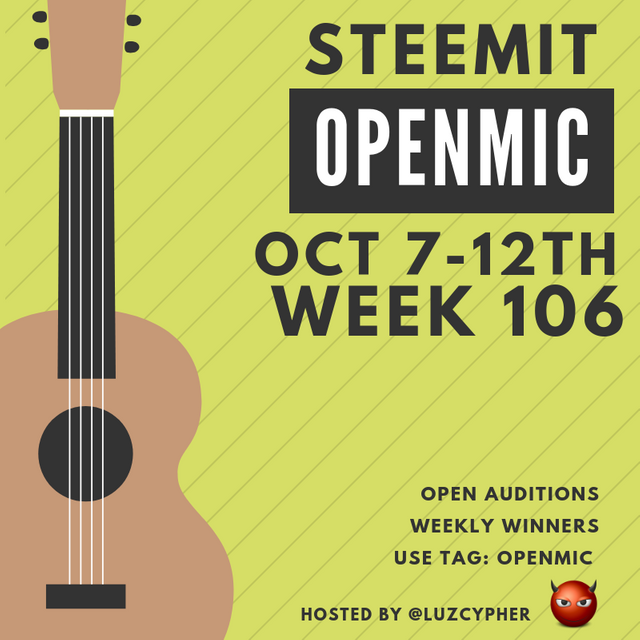 https://steemit.com/@luzcypher
Big thanks to @luzcypher @pfunk and very gratefull, great Initiative for a space of understanding and good music in all formats. Respect to the judges @krystle @soundlegion @verbal-d @passion-ground and you Steemit User for watching and giving your vote to this entry!

If you want to know more about us, you can visit the following link, a very complete review in our opinion, made by @thexreposts we are grateful for your humble words of our short trip, which is just beginning: https://steemit.com/music/@thexreposts/no-borders-artists-review-funk-media-miranda-venezuela
---
Si quieres saber mas de nosotros, puedes visitar el siguiente link, una reseña muy completa en nuestra opinion, realizada por @thexreposts estamos agradecidos por tus humildes palabras de nuestro corto viaje, que apenas comienza: https://steemit.com/music/@thexreposts/no-borders-artists-review-funk-media-miranda-venezuela
---
Puedes escuchar y ver nuestro trabajo en los siguientes links
You can listen and see to our work in the following links
---