¡Hola Steemians!
Pasaje Venezolano
Una de las variaciones del Joropo llanero es el "Pasaje", la otra variación es el "Joropo" mientras éste último suele pasearse por temas heroicos y patrióticos, el "Pasaje" le canta más al amor y al paisaje del llano.
Cantar un "pasaje" se transforma en una sensación maravillosa, conectarse con el llano a través de una melodía es una experiencia hermosa. Por eso amo cantar, por todo lo que me regala en ese breve momento que dura una canción.
Este tema lleva por nombre "Amor Enguayabao" y pertenece a uno de los más grandes exponentes de la música venezolana, el gran Simón Díaz, nuestro "Tío Simón" ❤.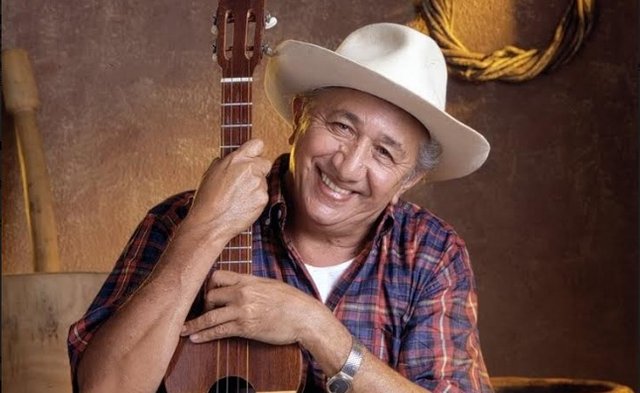 Foto
Simón Díaz, (Simón Narciso Díaz Márquez; "Tío Simón" ), cantante, compositor y actor venezolano (nacido el 8 de agosto de 1928, Barbacoas, Aragua, Venez.-muerto el 19 de febrero de 2014, Caracas, Venez.), fue aclamado como un héroe nacional por haber liderado el renacimiento de la música llanera con más de 200 composiciones líricas que grabó en más de 70 discos. Uno de sus temas más conocidos, "Caballo viejo" (1980), sobre un hombre mayor enamorado de una mujer más joven, sirvió de inspiración para el éxito mundial de los Gipsy Kings "Bamboléo" y fue cubierto por artistas como Julio Iglesias, Rubén Blades, Plácido Domingo y Ry Cooder, entre otros. Mientras crecía en las llanuras, Díaz comenzó a estudiar música y aprendió a cantar y tocar el cuatro de cuatro cuerdas, que, junto con las maracas y una pequeña arpa venezolana, proporcionó la instrumentación para la música llanera. Se identificó particularmente con las tonadas, melodías de influencia española que originalmente se cantaban a las vacas durante el ordeño. Díaz también se convirtió en una apreciado locutor de radio y presentador de televisión, particularmente mientras protagonizaba el programa de televisión Contesta por Tío Simón, en el que presentaba de manera atractiva la cultura popular a los niños. Además, apareció en numerosas obras de teatro y películas. El gobierno venezolano honró a Díaz con el Gran Cordón de la Orden del Libertador en 2008, el mismo año en que recibió un premio Grammy Latino por su trayectoria. Fuente
Espero que lo disfruten. ¡Un abrazo! ❤
Hi Steemians!
One of the variations of the "Joropo Llanero" is the "Pasaje", the other variation is the "Joropo" while the latter usually walks through heroic and patriotic themes, the "Pasaje" sings to the love and landscape of the plain.
Singing a "Pasaje" becomes a wonderful sensation, connecting with the plain through a melody is such a beautiful experience. That's why I love to sing, it is just amazing what music could give me in that brief moment a song lasts .
This song is called "Amor Enguayabao" and belongs to one of the greatest exponents of Venezuelan music, Simón Díaz
Did you know? Being "Enguayabao" is like being "heartbroken"
Simón Díaz, (Simón Narciso Díaz Márquez; "Tío Simón" ["Uncle Simon"]), Venezuelan singer, composer, and actor (born Aug. 8, 1928, Barbacoas, Aragua, Venez.—died Feb. 19, 2014, Caracas, Venez.), was hailed as a national hero for having led the revival of música llanera (songs of the pampas or plains) with more than 200 lyrical compositions that he recorded on more than 70 albums. One of his best-known tunes, "Caballo viejo" (1980), about an older man smitten with a younger woman, served as the inspiration for the Gipsy Kings' global smash hit "Bamboléo" and was covered by such artists as Julio Iglesias, Rubén Blades, Plácido Domingo, and Ry Cooder, among others. While he was growing up on the plains, Díaz began to study music and learned to sing and play the four-stringed guitar like cuatro, which, together with maracas and a small Venezuelan harp, provided the instrumentation for música llanera. He was identified particularly with tonadas, Spanish-influenced melodies that were originally sung to cows during milking. Díaz also became a cherished radio broadcaster and television host, particularly while starring on the TV program Contesta por Tío Simón, on which he engagingly presented popular culture to children. In addition, he appeared in numerous plays and films. The Venezuelan government honoured Díaz with the Gran Cordón of the Orden del Libertador in 2008, the same year that he was the recipient of a Latin Grammy lifetime achievement award.Source
Amor Enguayabao


Llorando se queda el monte
Cuando se marchan llos amos

Llorando porque los montes lloran, como llora un hombre
Cuando se va quien amamos

Ella se va con los suyos
Y yo me quedo sin ella
Por andar de comparado

Ella se va y no lo siente
Y yo lo siento en el alma
Como se siente un guayabo

Mañana cuando se vaya
Se quedara en la majada
El caballito ensillado

De llevarla a los esteros
Donde nos dimos los besos
Que otros novios no se han dado

Donde grabamos lo nombres
De una mujer y de un hombre
En las ramas de un guayabo

Llorando porque los montes lloran, como llora un hombre
Cuando se va quien amamos

No me traigas mas guarapo
Ni me digas que regresas
Eso tu no lo has pensado

Otro más que se equivoca
Por creer que a uno le toca
La hija del hacendado

Mañana si es que regresas
Con un muchachito de otro
Pa que lo enseñe a bregao

Lo llevaré a la sabana
Pa que aprenda el buen camino
Y nunca el equivocao

Y lo enseñaré a quererte
Pa que comparta conmigo
Este amor enguayabao.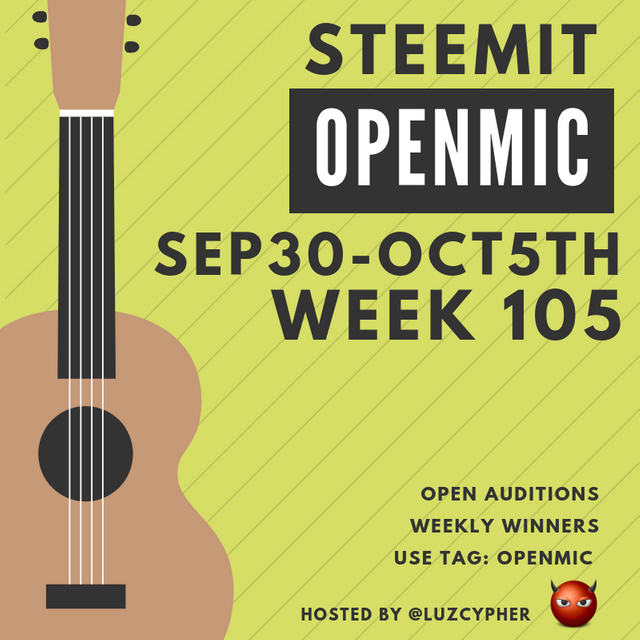 Open Mic es posible gracias al gran trabajo de este genial equipo:
@Luzcypher
@curie
@Pfunk
@ausbitbank
@isaria
@aggroed
@Verbal-d
@Passion-ground
@Meno
@Krystle
@Soundlegion
¡Participa en el OpenMic!