STEEMIT OPEN MIC 144 | Killing me softly (Cover)
Hi!
I am here again in week 144! I would have liked to participate earlier because my last participation was in week 140, but it was impossible because in my city, as well as in many cities in my country (Venezuela), we went through a difficult situation with gasoline so I could not mobilize to record with my musician friend Fernando.
The situation has improved and I'm back this week with a cover of "Killing me softly".
I hope you like it and thank you for your support!
¡Hola!
¡Estoy aquí nuevamente en la semana 144! La verdad me hubiera gustado participar con anterioridad pues mi última participación fue en la semana 140, pero fue imposible pues en mi ciudad, así como en muchas ciudades de mi país, pasamos por una situación dificil con la gasolina así que no pude movilizarme para grabar con mi amigo músico Fernando.
La situación ha mejorado y estoy de vuelta esta semana con un cover de "Killing me softly".
Espero que les guste y gracias por el apoyo que me brindan ¡Un abrazo!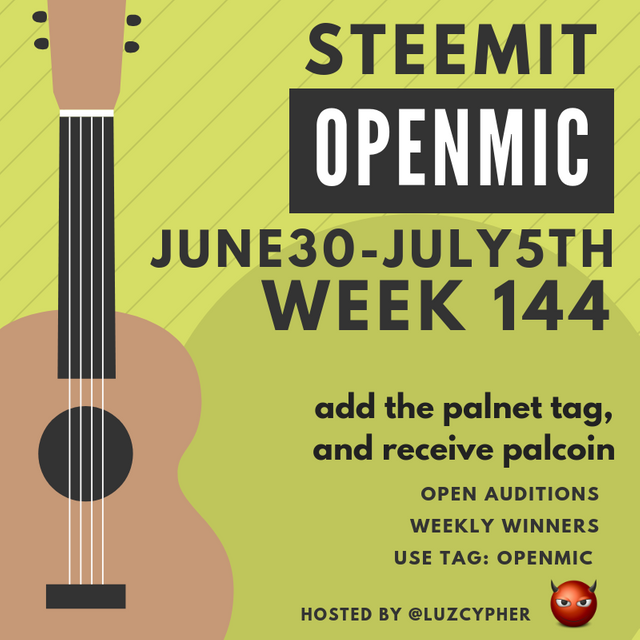 ---
¡Un gran abrazo! A big hug! ❤