Evening, Steemsters!
---
Got a brand new guitar a few days ago... here's my first song on it!
I'm rusty... I know guitar people always say they're rusty, but I'm like "haven't played in ten years" rusty. I've been exclusively a ukulele man, but this guitar is just right. I think we're gonna have some great times together.

Drinking (At the End of the World)
by Chris Roberts
Pass me that bottle, I'll lend you my ear…
There's nothing to come back from, except for our fear.
These things that we cannot change
Have changed everything…
So now let's remember
Remember and sing.
We're drinking at the end of the world, and we're falling apart.
We're blinking through the tears that wanna drown our final days.
We're thinking ahead, we're gonna be dead one day, so for a start
We're drinking… at the end… of the world.
I never been evil, I never been cruel,
I never watched Oprah, But still I'm a fool.
All the things that we never did
Don't matter and we're fine.
Here at the end let's
Just drink all the wine.
We're drinking at the end of the world and we're looking beyond,
We're blinking through the bright light shining where we're meant to be,
We're thinking What the hell? It's just as well that somehow life goes on…
Drinking… at the end… of the world.
---
Thanks to especially to @Luzcypher and @Meno, but also to all the judges and contributors that continue to make Steemit #OpenMic a smashing success week after week! Even though I'm spending all my time working on #SteemMonsters, it's nice to get back to visit my #openmic friends and share a song.
HERE is this week's #openmic contest post!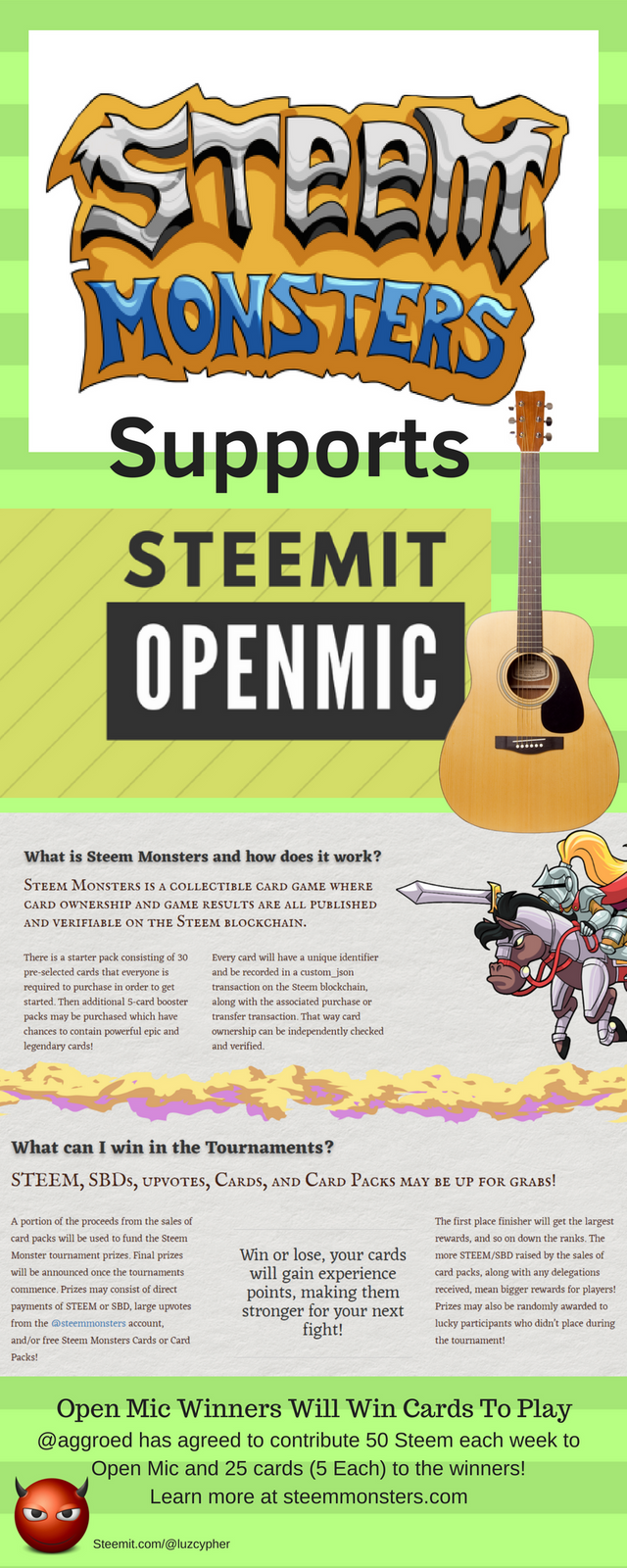 ---
Until next time... Stay Musical!