🎵 Steemit Open Mic Week 104 - "The Message Of The Moon" (Original Song)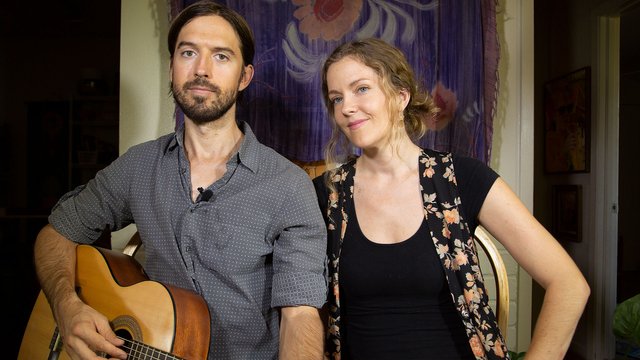 For our 11th consecutive Open Mic entry, we offer a song celebrating the moon. Today's full moon is the Harvest Moon, marking the end of the growing season and the beginning of Fall. It's a good occasion to honor that motherly instinct inside of us, observing the way the moon holds her gentle glow, smoothly moving across the night sky.
To me, the full moon brings a heightened energy, allowing us to reflect on the sacred gift that is our inner fire. This fire is a life force that may become destructive and devastating, if it is neglected or abused, and on the flipside, it may be inspiring and creative when it is harnessed.
---
"The Message Of The Moon"
The Song
The message of the moon
Remember your mother loves you
She pacifies her children
Steady and calm with motherly love
The message of the moon
Remember your mother shines for you
She holds the light in the dark of night
Staying aglow for everyone
The message of the moon
Remember you are your mother's child
She teaches you to be
A mirror of the divine light
🌞 🌜 🌟
---
The Acknowledgements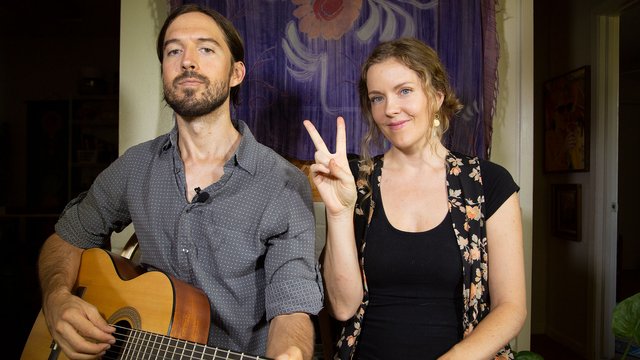 Naturally, I owe many thanks to the woman I sing with: Kat Lindsay (@wildfamily). Thank you, Kat. Thanks to Nana, the woman who watches the kids when we make these recordings. And thanks to Daniel, Rosalie, Gabriel (the kids) who allow us to rehearse these songs with them at bedtime and sunrise.
Happy 2-year anniversary to @luzcypher and the Steemit Open Mic team. Today is Week #104. Thanks to the sponsors: @pfunk, @ausbitbank, @curie, @isaria, @aggroed, who keep this community challenge so valuable and worthwhile. Thanks to the community who keeps it fresh, and vibrant.
Hugs and high-fives to all of you!

---
This post contains 100% original content by @cabelindsay.