Esta semana para Steemit Open Mic me traslade al lejano oeste, donde me topé con Jessie de la película Toy Story 2 y me contó esta triste historia.
"When she loved me" es una canción grabada en 1999, originalmente escrita en inglés por Randy Newman e interpretada por Sarah Mclachlan, trata sobre la relación que Jessie "la vaquerita" tenía con su antigua dueña y como ella la olvido.
---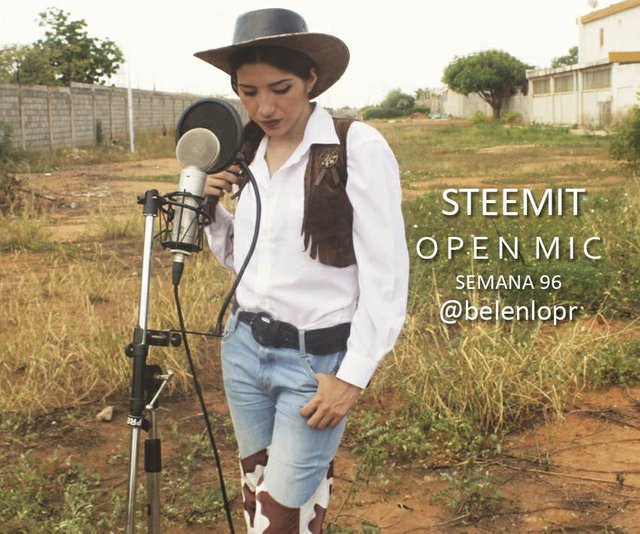 ---
Este arreglo lo realicé en el año 2016 para voces femeninas (Soprano 1, soprano 2, mezzo-soprano, contralto), es uno de mis temas favoritos de películas animadas y quiero compartirlo con ustedes. ¡Espero que les guste!
This week for Steemit Open Mic I moved to the old west, where I met Jessie from the movie Toy Story 2, she told me this sad story.
"When she loved me" is a song recorded in 1999, originally written in English by Randy Newman and interpreted by Sarah Mclachlan, it is about the relationship that Jessie "the cowherd girl" had with her former owner and how she forgot her.
This arrangement was made by me in 2016 for female voices (Soprano 1, soprano 2, mezzo-soprano, contralto), it is one of my favorite themes of animated films and I want to share it with you. Hope you like!
Lyrics
Cuando alguien me amaba,
me sentía tan feliz,
los momentos que pasamos,
los recuerdo bien.
Siempre en su pesar,
yo sus lagrimas sequé,
su alegría compartí también,
cuando me amó.
De estación en estación,
entre las dos había unión,
y nada mas nosotras como debía ser,
Y si sola estaba,
la solía acompaña,
así fue
cuando me amó.
El tiempo pasó, yo soy igual,
mas poco a poco me olvidó
sola me quedé,
pero espero aun oír
su voz diciendo 'yo te amo'.
Olvidada estaba,
cuando ella me encontró,
me sostuvo como antes
de nuevo me sonrió.
Pues me amaba,
si me amaba.
Cuando alguien me amaba
me sentía tan feliz
los momentos que pasamos
los recuerdo bien,
cuando me amó
When she loved me
When somebody loved me
Everything was beautiful
Every hour spent together
Lives within my heart
And when she was sad
I was there to dry her tears
And when she was happy so was I
When she loved me
Through the summer and the fall
We had each other that was all
Just she and I together
Like it was meant to be
And when she was lonely
I was there to comfort her
And I knew that she loved me
So the years went by
I stayed the same
But she began to drift away
I was left alone
Still I waited for the day
When she'd say I will always love you
Lonely and forgotten
Never thought she'd look my way
And she smiled at me and held me
Just like she use to do
Like she loved me
When she loved me
When somebody loved me
Everything was beautiful
Every hour spent together
Lives within my heart
When she loved me