This post is a back-story about me and a cover of Toni Braxton's Unbreak My Heart for OPEN MIC 44. I love her! And I love her song catalog, and this song is one of my favorites!
If you would like to skip the backstory, I start singing around the 13:25 mark.
Please excuse the dry-throat, choked up cracking toward the end of the song!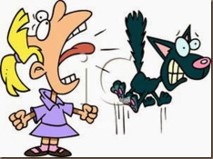 LOL!
Source
I'm still having a little trouble with my vocals for the reasons I talk about in the back-story. The good news is that I am now back in vocal training, so follow me so you don't miss the transformation! (Don't yall laugh at me!)
---
Give what you got, even though it may not be the best yet, rather than not giving at all.
---
To vote for me in the Open Mic contest for this week you must do so at this link: Vote Amarie Open Mic 44. To do so, search for @Amarie in the comments and upvote my comment.
---
Thank you for visiting my vlog. You are very much appreciated!
---