Steemit Open Mic Semana 121 | Madonna - Papa Don't Preach (bossa cover) by @aidarojaswriter
Hello little steemians! I'm so happy to show you my entry this week. First of all, I'm very happy for win in the last 2 weeks, we are making a big work in audio and video and it couldn't be possible without @exzorltg. We wanted to experiment a little this time with the lights and the shadows, and I really wanted to cover this song, but I didn't expected the bossa experiment until yesterday. I hope you really like it! Good luck and steem on!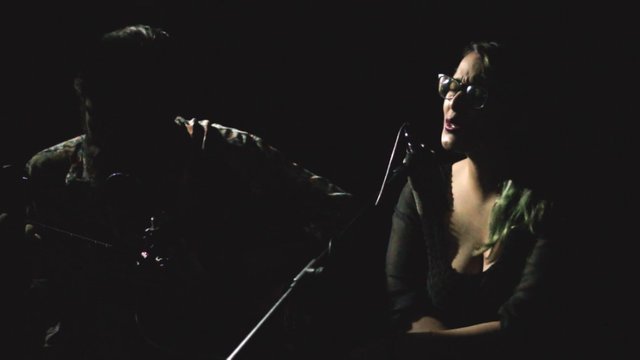 Guitar, audio and video: @exzorltg
Hola pequeños steemians! Estoy muy feliz de mostrarles mi entrada de esta semana. En primer lugar, estoy muy feliz de haber podido ganar un lugar en el podio en las últimas 2 semanas, creo que estamos haciendo un gran trabajo en audio y video y nada de esto podría ser posible sin @exzorltg. En esta ocasión, quisimos experimentar un poco esta con las luces y las sombras, y tenía muchas ganas desde hace tiempo de versionar esta canción, pero el experimento de bossa salió fue hasta ayer. Espero que les guste! Buena suerte y steem on!
Guitarra, audio y vídeo: @exzorltg.
---
Please, tell me what do you think in the comments about our musical experiment! / Por favor, coméntenos sobre nuestro experimento musical!