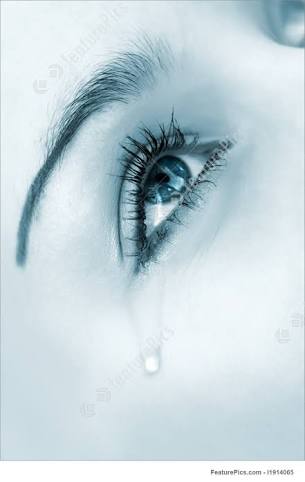 The bitter memories of ones life may fade aways with time, one may forget but when clicks mind suddenly whatever time passed out it brokes something inside.
You were working on our house as a cook. And you near of my father age.When I came to this house of my in laws I found here is rule they hire cook for daily kitchen chores.
It was great help for me as a homemaker being helped in daily cooking. Besides, I can continue my studies. I was used to order you cook this for me, cook that for me for me or for my kids.
You were really helping. You used to share stories about your family, I even sometimes I do have chats with you about my ups and downs of life. Even you were so old cook that in my family you know them all for years.
You always used to happily talk with my kids, and all were good going. Then why you did this? Why you left on my mind only hatrens by your abusive attempt?
It was the month of Ramadan, the most holy month for muslim people, they used to fast in this month. That morning my husband when goes office mistakenly left my rooms door open and I was sleeping with my kids. You came touched me put your mouth near mine suddenly I woke up and screamingly through off you back and you ran away, I was so scared and ran to my father in law he charged you and you agreed your sin. You said to leave the city, and go back to your village you gone that day.
Many of nights after that incident I cant sleep. I was totally shattered questioning my self what happened? why happened? In religion Islam no rules to talk unnecessarily with man except closed family members. It is said to remain in hijab for a woman to protect herself from evil eyes and so that other guy not tempted seeing her. Well, in my house how much should I cover me? Was there my fault to talk with you that friendly?
You daringly come back after several months now working near at my home. Whenever mistakenly came in front I said myself, Oh my Lord! please give whatever punishment but not this to see him. It is like some one putting me in hell.
Whenever this memory recalls I cant help myself but to hate you from the core of my heart.
From,
The girl whom you attempt to abuse
(Challenge Guidelines;)
1.This is a platform for you to get your creative juices flowing, it doesn't have to be based on a true story, you can creatively put yourself if the shoes of the circumstance as a writer, so feel free to think away.
2.Write from your heart.
3.Tag as many people as you would like.
4.Upvote & Resteem the pieces that genuinely liked
Use the tag #openletterschallenge for other contributors to find your content
6.Lastly, @elsiekjay will be giving an open letter to write about every #Sunday & anyone willing to participate should post by Friday to allow ample time for feedbackfeedback.
My first tag goes to this amazing prolific writters
at #dynamicsteemians @Doghaus @isaaceko @elisejhng @roselinee @preshey @yowanetwork @sherbanu @rabiujaga @kennyc @veejay2312 @akadan @Etaletai @Sparrowbernard @sebastiaaan @akadan @bristynahid @sarminn @farahmunmun @farzanaafroze @taniaislam @masturakhanom @humurahman
Looking forward :) Happy Writing Everyone
(THE STORY BASED ON SOMEONES TRUE EXPERIENCE)
#OpenLettersChallenge
FOLLOW ° UPVOTE° RESTEEM