How to Get Your Hands on the OCASH All-in-One Cryptocurrency Payment Card
Join Ronny Boesing on the 8th of December at 6pm GMT to Find Out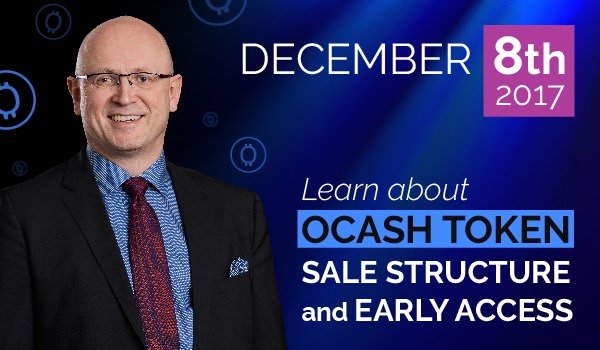 Summary:
The number of virtual currencies has been growing exponentially in the past five years. More and more people have started to realize how revolutionary the technology behind blockchain and cryptocurrencies is and a worldwide mass adoption has started.
By foreseeing the increased popularity in cryptocurrencies and the need for a physical card to hold and convert those virtual values into traditional currencies, OpenLedger came up with an outstanding solution – OCASH – an all-in-one international payment and banking solution.
OCASH allows its cardholders to convert Stable Coins such as bitUSD, bitEUR, bitGBP and other cryptocurrencies on OpenLedger like OBITS, BTC, ETH and so on, into currency instantly and pay everywhere debit cards are accepted.
Ronny Boesing, CEO of OpenLedger, explains, "The way most people deal with money can be made so much easier. For instance, if you want to transfer money to an account in a different country, you often have to pay a significant transfer fee to the bank and wait a few days before the money is available in the account. With OpenLedger, the transfer fee is almost non-existent, and the money is transferred instantly. Payments for goods and services are also made simpler using OpenLedger's groundbreaking technology."
The OCASH card has many benefits including:
ATM acceptance
Multi-currency accounts
No transfer fees
Instant worldwide payments
IBAN for wire transfer
Full transparency
Join us for this informational livestream and become a part of the next generation of payment cards.
OpenLedger First Meetup in Estonia a Great Success
On the 30th of November, OpenLedger had its first ever meetup in Estonia, and it was a success! Estonia is one of the leading countries in blockchain development and integration and the first country in the world to use blockchain on a national level.
The meetup attracted 80 interested participants, who were active in the discussion. The audience consisted of people who were highly educated on the topic of cryptocurrencies and blockchain technology, and those who knew only a bit and were seeking further education.
Everyone came to the evening with the purpose to learn, and the audience asked great questions. Many people stayed for a long time after the presentation to discuss the topics of blockchain and crypto, and requested more topics for future meetups.
The event in Tallinn was the first one in Estonia, but most certainly will not be the last. Future meetups will dive more into different aspects of blockchain and crypto, and will take place in the different towns in Estonia (Tallinn, Tartu, Pärnu). We would also like to thank everyone who came to the event!
---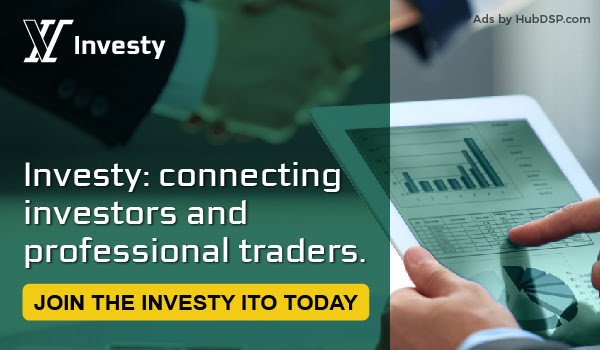 New to Crypto Investing? Crypto Investors make more money with Investy!
One of the top rated ITO's today, Investy is the world's first decentralized investments platform, offering ease of use, transparency, safety and reliability. Their mission is to unite experienced traders and novice investors together, in one platform.
The token sale takes place from November 30 to December 23, 2017, with 142 MILLION IVC tokens issued for sale with a price of 1 IVC = $0.1.
---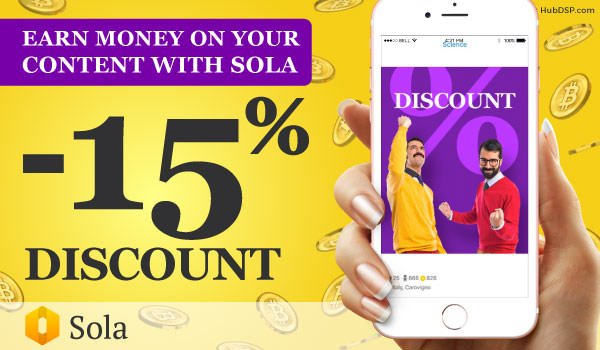 The Sola app grew out of Plague (aka Plag), which launched in 2014 with the idea to create a decentralized social and information network where information could spread among users like a virus. Sola is an evolution of this service and has inherited Plags' data, audience, interface, and logic.
Sola created a simple, user-friendly app that is meant for everyone who is interested in posting quality content, looking the others posts and even making money out of it.
---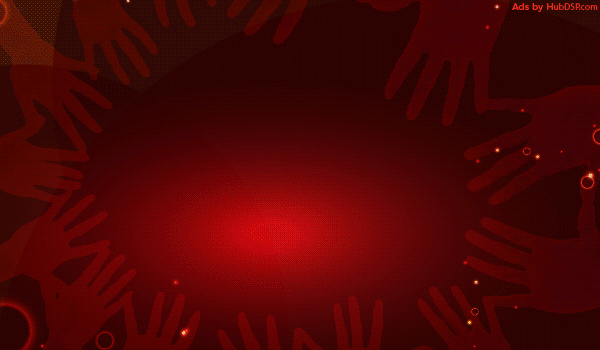 KARMA ITO COLLECTS $3 MILLION USD ON FIRST FOUR DAYS OF ITO
Karma, the groundbreaking P2P financial platform, set to shake up the lending sector, has hit $3 Million USD in just four days of launching.
Karma has created a financial platform offering competition to traditional banks and many P2P-platforms. Financial products traditionally have been offered at rates which were advantageous only to the lender and on their terms, regulating which loans could be made or not, defining which parameters on which to do credit scoring and risk assessments.
---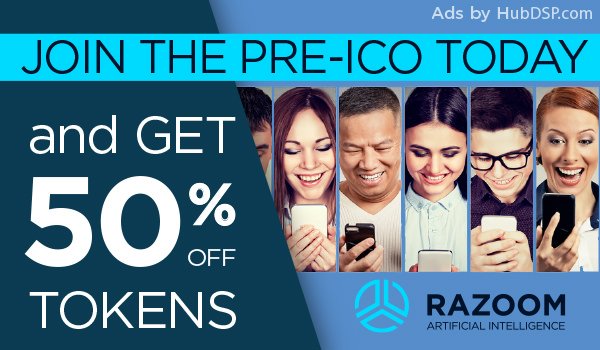 RaZOOM: 50% OFF ALL TOKENS DURING PRESALE
The arrival of smart contracts has made our lives a lot easier. Smart contracts help you create legal agreements around the exchange of money, property, shares, goods and services, or anything of value in a transparent, conflict-free way—while avoiding the services of a middleman.
---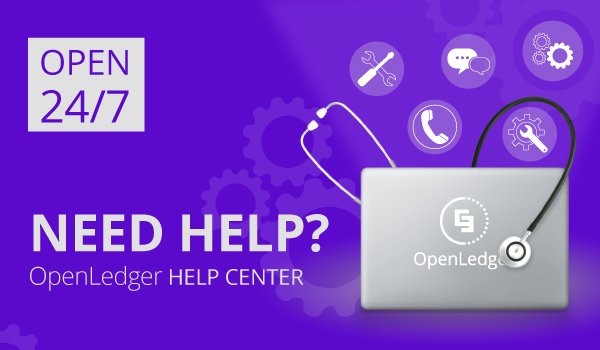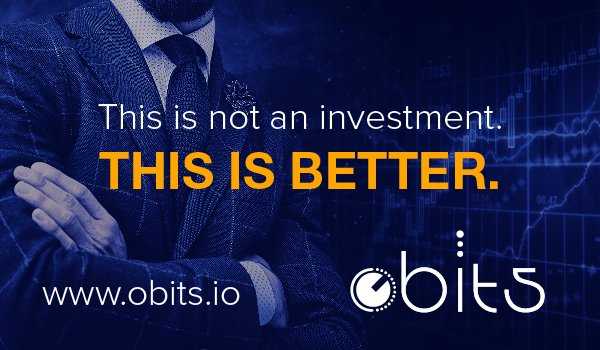 Follow OpenLedger on socials