-----If you see this post, this means that those reblogged posts below this post were upvoted by big bots. Those reblogged post after this post are the freshly generated ones. This post act as a divider between old posts and new posts.-----
Upvoting previously reblogged posts further will not earn you any guaranteed SP. But of course, you can still upvote them if it suits your heart content.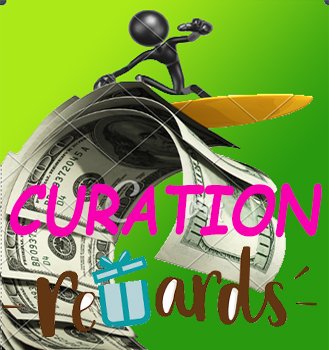 Why are these blogs resteemed?
These blogs that are/were resteemed are/were the ones going to be upvoted by big bots such as postpromoter, appreciator and etc. It is the same posts' feed as what you can find on steembottracker front run page. These resteemed post were chosen based on the potential curation rewards. It is resteemed here on onlyprofitbot page to allow PARTICULARLY MINNOWS or anyone who is interested to earn some extra Steem Power by upvoting them.
How much SP will I earn by upvoting them?
Please use awesome curation estimator tool provided by @yabapmatt. Just insert your username and copy the link of post to the field required by the tool. And you'll see how much you'll earn in SP. And of course, your earnings is directly proportional to the vote weight you have.
Curation estimator tool
How does it work?
As we all know 25% of the post reward is curation reward. So how do we gain the maximum profit out of curation reward? Steem put less emphasis on the weight of your upvote, but more on the timing of your upvotes. The earlier you upvote, the more SP you'll gain in return. The great thing about bid bots is that you will know which posts will be hit big by the amount they bidded. If you sneak in your upvotes earlier, you can earn a sizeable steem power. For more technical details and understanding of the formula, I recommend you to read this great post by @miniature-tiger, click on this link to find out more:
Technical details of curation rewards
Disclaimer :
The service is absolutely free and we OPB do not gain any profit from doing this. We just provide a tool for MINNOWS or anyone to earn more side income. If you love this service, please delegate to us for more of such project!
100SP, 500SP, 1000SP, 5000SP, FILL IN ANY SP