Hi Steemians,
This is an effort to provide some information on Five selected famous personalities born on this day.
Courtesy of this information goes to onthisday.com, famousbirthdays.com and wikipedia.org and image source is mentioned under "Source" just below each image.
1. Shriya Saran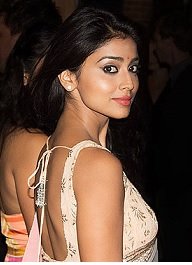 Source
Shriya Saran is an Indian actress who mainly acts in South Indian movies along with Bollywood movies.
She is known for her dancing skills and has been part of some of the big hit Telugu and Tamil movies like Santhosham, Sivaji, Manam, Tagore, Awarapan, Drishyam.
She is known for her charity works and has a Spa in Mumbai, India where she has employed blind people.
Although she aspired to become a dancer, she got some nice movies to start and hence, continued in acting and she always showcases her dancing skills in movie songs.
She has won a Stardust Award and a Santhosham Film Award.

2. Bashar al-Assad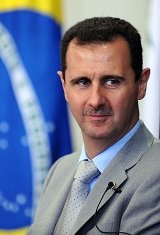 Source
Bashar al-Assad is an Syrian politician and current President of Syria working since the year 2000.
He also works as Commander in Chief of Syrian Armed Forces.
He is a medical graduate and worked for Syrian Army as a doctor, but upon his elder brother's death in an accident, he has to bear the responsibility of heir apparent.
He was criticized for the ongoing Syrian Civil War since 2011.

3. Lala Amarnath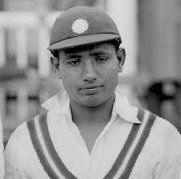 Source
Lala Amarnath was an Indian cricketer who was the first captain of Independent India.
He was also the first Indian to score a century in test matches.
Although he played only 3 test matches before World War II begin, he went on to score over 10,000 runs in first class cricket with 30 centuries.
He was honoured with India's third highest civilian honor of Padma Bhushan and he served as chairman of selectors, commentator after his retirement from cricket.

4. Carl Zeiss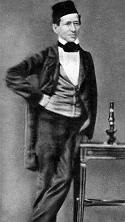 Source
Carl Zeiss was an German instrument maker for scientific use, optician and businessman who was the founder of Carl Zeiss workshop which still continues to work.
He in collaboration with Ernst Abbe, worked on practical design of microscopes and they revolutinized the optical theory.
Carl Zeiss company now is one of the world's largest optical firms in the world.

5. Harry Connick Jr.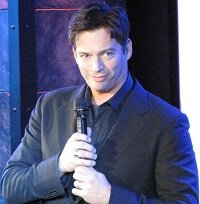 Source
Harry Connick Jr. is an American singer, actor, composer and television host who is among top 60 best selling music artists in US.
He has sold over 28 milion albums worldwide and besides singing, he has been part of some movies Memnhis Belle, Copycat, Independence Day, Basic.
He is a winner of 3 Grammy Awards, 2 Emmy Awards,

Thanks for the votes, comments and resteems.
I am a proud member and supporter of below communities:

Do you use eSteem?
eSteem is a Mobile📱& PC💻 app. for Steem with great features. Also, you get Incentives posting through eSteem apps.
eSteem Spotlight; eSteem provides rewards for it top users in Leader Board with most Posts, Comments and Highest Earners.
---