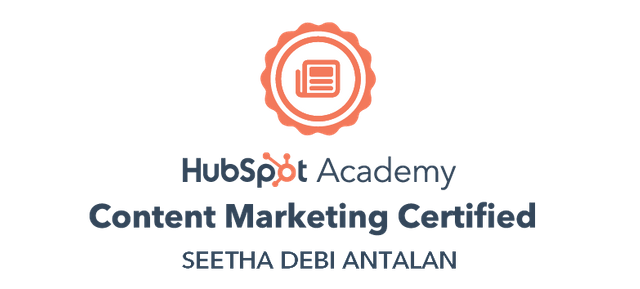 I got my content marketing badge today. It's for free and you can get yours, too! There's a site where you can learn online courses (mostly marketing shiz) and get free certification if you pass the exams and exercises. Lo and behold, Hubspot Academy at your service.
What is Hubspot Academy?
Hubspot academy offers a wide array of courses that are all about nourishing your skills in marketing and other related fields.
How to get a marketing badge and certificate?
Sign up for free;
Pick the course you want to enroll in;
Click Enroll;
Finish the training;
Lastly, pass the exams and exercises!
My Content Marketing Training Experience
If you free a day in your schedule, you can finish the training within that day. As for my part, I finished the training in three days since I work from 9-6.
It's comprehensive and the cherry on top is it's free. :)