OnePlace.media update: SteemConnect support and more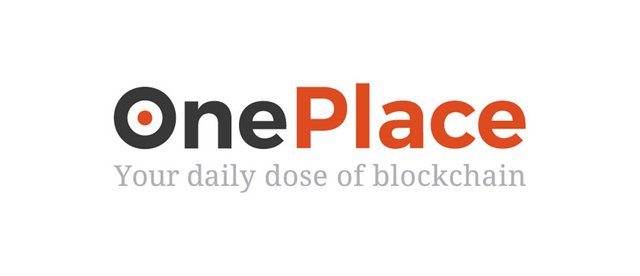 We have implemented two additional methods to attach your blockchain account on OnePlace. Now you can use SteemConnect as a trusted intermediary or manually add posting permission to your account. These options are mainly aimed for users who attach great importance to account security.


---
If you are not yet familiar with OnePlace you can start with our previous post How to access Steem and Golos blockchains using OnePlace.media.
---
Add account with SteemConnect
Available for Steem accounts only.
During registration step:
Select "Add with SteemConnect"


After redirect enter your account name and private active key on https://steemconnect.com


After returning to OnePlace.media confirm your account access by signing in with a private posting key.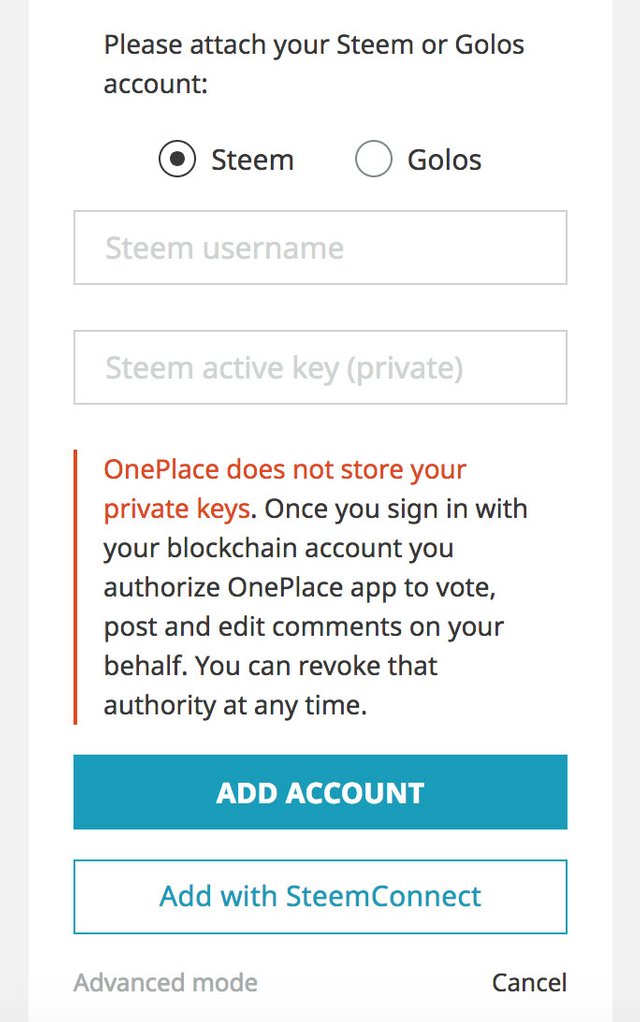 All additional accounts can be attached as described below.
Go to the Profile settings:
Click Add account button (+),

Select "Add with SteemConnect",

Proceed further in a similar way as in the registration process.


---
Advanced mode can be used to manually add account posting permission
Available for Steem and Golos accounts.
This option is mainly aimed for advanced users proficient with blockchain operations and rigorous about security. You can first manually add posting permission for @oneplace.app (using script or a command line), and then confirm account access by signing in with a private posting key. This way you can avoid sharing your private active key with any 3rd party application.
Select "Skip this step" during registration process to postpone attaching blockchain account.

Manually add posting permission for @oneplace.app to your account (This step is performed off-site).

Open the Profile settings, select Add account (+) and click on "Advanced mode" link. In the following form you have to enter account name and private posting key to prove access to the said account.


---


If you are reading about OnePlace.media for the first time, you can read about our features in the previous posts:

A convenient post editor
Multiaccounts and tags subscription
Personal blogs with tags filter
How to register and add your account
Our application is currently in beta. If you notice any problems, please tell us about them in our Telegram chat.