TRENDBENDING FROM BOWSER'S CASTLE: @THELIFEOFJORD GOES TO BUCHAREST!!!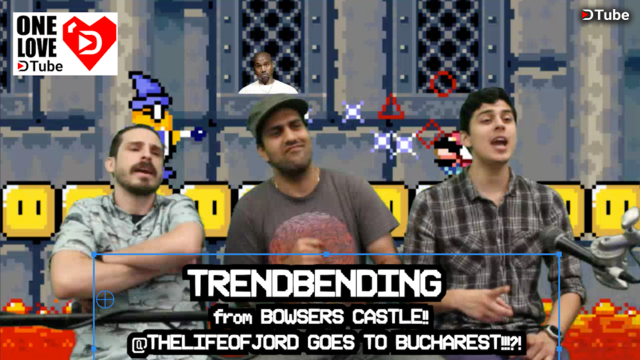 ---
WELCOME BACK TO ANOTHER EPISODE OF TRENDBENDERS, WHERE WE FOLLOW THE TRENDS OF THE WORLD, AND THEN BEND THEM AS NECESSARY.
Come join @influence @avesa and @infamousit and special guest KANYE WEST as they scour DTube for a video to feature! Today we join @thelifeofjord as he takes us across the world with him to Bucharest. It's incredible how much traveling goes on here on DTube. It's incredible to watch people as they take us with them on these incredible journeys. Watch along, and get inspired my friends. GIVE @THELIFEOFJORD A FOLLOW!!
If have any video suggestions for future features, leave a link!!
Thanks as always guys!
JOIN US TOMORROW FOR ANOTHER FRESH EPISODE OF TRENDBENDERS!
---
▶️ DTube
▶️ IPFS