TRENDBENDING FROM RICKS DIMENSION #435 : SQUIRREL SUITS AND UNDERWATER CHESS!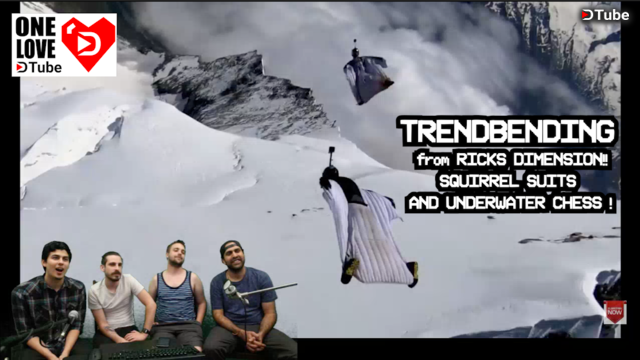 ---
WELCOME BACK TO ANOTHER EPISODE OF TRENDBENDERS, WHERE WE FOLLOW THE TRENDS OF THE WORLD, AND THEN BEND THEM AS NECESSARY.
Come join @influence @avesa @infamousit Raegan Kirby and special guest Kanye West, as they search Youtube for another trending video. This week they find themselves searching Reddit, and stumbling across exciting new possible trends including, QUICKDRAW COMPETITIONS, UNDERWATER CHESS, AND EVEN SQUIRREL SUITS! Just goes to show there are all types of people in life, willing to throw down and celebrate life experiences in all types of ways. SO GET OUT THERE AND DON'T BE AFRAID TO BE DIFFERENT!
If have any video suggestions for future features, leave a link!!
Thanks as always guys!
JOIN US TOMORROW FOR ANOTHER FRESH EPISODE OF TRENDBENDERS!
---
▶️ DTube
▶️ IPFS