Onelovedtube Weekly Curation Showcase || Week 4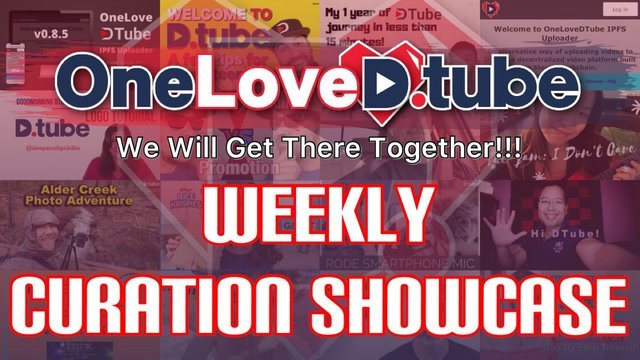 Welcome Steemians & DTubers to the #OneLoveDTube community Weekly Curation Showcase || Week 4.
Today we are here again with our Weekly Curation Showcase || week 4, a post of our top 5 from all of DTube aiming to highlight the outstanding creations and need to know information for our beloved platform.
We moved into a manual curation through our discord bot, removed auto voting for all users except for those whom support our IPFS node or run a community node themselves. This move is so we can curate more effectively while also empowering those who choose to do the duty and supporting them for pulling up their socks!
"We #OneLoveDTube are a group of content creators aiming to support creativity on DTube and the platform alike by manually curating content while providing IPFS backup solutions that keep videos playable forever!"
This week's 5 stars are ...
---

---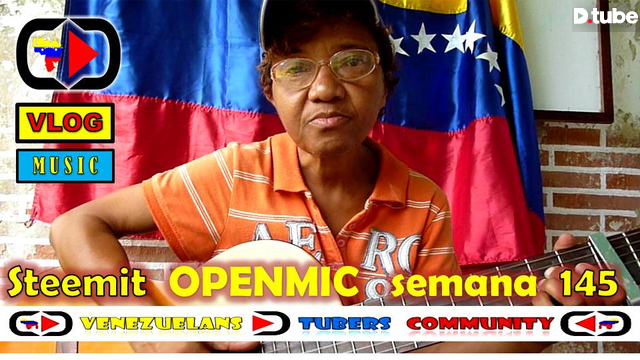 Hello friends of OPENMIC and other musicians of steemit, for this week 145 I present myself with an original song that I titled: "My friend Evelio" he is the life partner of @petronila, and he is a very dear Mr. for my family and who recently turned years and I proposed as a gift this song ... always hoping that it is to your liking your friend @sayury says goodbye...

Thanks to our curation team (@freecrypto , @kaerpediem, @ashikstd, @gaborockstar , @d00k13 and @priyanarc) who work behind the scenes and curate as many posts as possible. Really appreciate your effort.
Join Our Community Discord Server

We Will Get There Together!!!
Also check out @steemsavvy and join them..

We always appreciate all the support we can get in our efforts to support others, Thank You for taking the time to stop in and read our Weekly Curation Showcase!