Cryptocurency -Onecoin-onelife-dealshaker.com- Payment of future payment
Cryptocurency -Onecoin-onelife-dealshaker.com- Payment of future payment
These first first
On September 27, 2014, one currency was born; active with a way network marketing to promote and build network. Use MLM for development and upgrades Onecoin through the OneAcademy with education programs with educational resources to be more than expected; Learn about risk and pitfalls, so that people have ideas in their own property, to upgrade to the next level.

For the first time, educational packages are sold continuously and higher packages are produced, demonstrating its attractiveness. We remember the early start of the new group, only small packages like Starter (€ 110), Trader (€ 550), Protrader (€ 1100), exective trader (€ 3300) and the highest package Tycoon Trader (5500 €). Then comes the Premium Trader package (€ 13750) and a combination of Tycoon Trader and Premium Trader to launch the "Mother Bong" package (Vietnamese Calling). By 2016, there will be a new package called Infinity (€ 27500), Infinity plus, which will end in 2016 with the Ultimate + Supreme package (€ 118,000 + € 188,000). In 2017, the good news came back with extremely attractive promotions with super-splitting times of up to 10.11 times the mix of Starter and Supreme packages that resulted in extremely high levels of onecoins. for investors. From the end of 2017 to the beginning of 2018, along with the increasing difficulty of harvesting, the tokens of the packaged products and the promotion of the packaged products are gone, demonstrating that packets are scarce, demonstrating One thing that the group is doing is the standard process and is gradually getting ready for Onecoin Day.
For the first time, KYC will make KYC (Know Your Customers) and AML (Anti Money Laundering) statements in January 2015 and up until mid-2017 when the major law firms, financial institutions ... are more stringent and rigorous, some companies and some new coin projects start to declare KYC and AML. Demonstrate that the company has a long-range vision and ahead of competitors for 2 to 3 years.
For the first time, Onecoin's Blockchain exploits centralized, non-distributed and unpublished code. A distinct and independent step compared to almost 1000 coins at that time
For the first time on October 1, 2016, the group replaced the Blockchain technology with a 50-fold rate of extraction of the old Blockchain. On average, the old Blockchain exploited only 1.440.000 onecoins, ie around 1000 onecoins per minute. With new technology, an average of 50000 onecoins per minute or 72 million onecoins per day). And at the speed of "peach" so it seems that no coin can equal. 6) For the first time, the corporation has 1.4 million members within a year. It took Bitcoin more than five years to achieve, which Amazon, Alibaba, took three to five years to reach.
For the first time in 11 months reached $ 1 billion, after 1.5 years reached $ 5 billion. The thing that Alibaba, Facebook, Apple, Microsoft, .. take from 3 to 5 years. By now, only one percent of revenue from OneAcademy and one portion from Dealshaker has reached $ 8 billion in 2017, according to businessforhome.org. A dream of thousands, millions of companies around the globe. Not to mention the current rate of exploitation, when it comes to the public, we exploit about 40 billion onecoins and the lowest price of 25 euros, our total capitalization reached about 1000 billion euros 3 times The capitalization of more than 1600 coins is on the coinmarketcap and became the first global company capitalized at over $ 1 trillion. That's terrible!

The company's first year in 183 countries and territories, virtually all over the globe. Other giants take five to ten years. If Vietnam wants to move out of the country it takes about 30 years.

The first year there were 4,000 millionaires.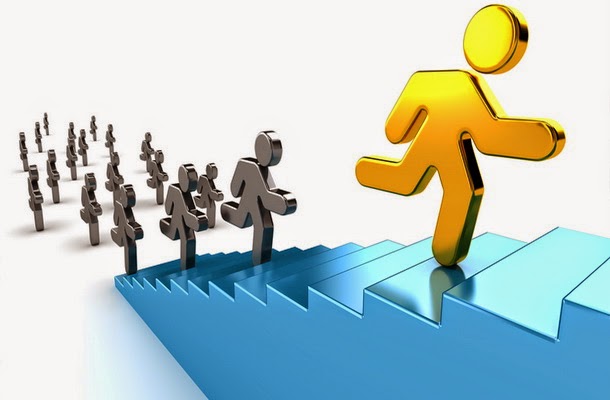 The highest earner in the network business is Onelife's Onecoin employee who earns more than $ 4 million a month (businessforhome.org). Meanwhile, two years ago, the highest earner was Amway's $ 1.3 million a month. Currently on the first place, the second is Onelife - Onecoin and the top 10 people have the highest income Onecoin is 6 people. A proud number

For the first time a corporation was issued an OFC share certificate. It has never been in history. It demonstrates that the corporation not only uses coin as a trading tool, digital asset, a modern tool in the 4.0 era but also as a traditional company for transparency. , standardized and detailed in the development of the corporation.

The first corporation to develop e-commerce via nuclear is Onecoin with the launch of Dealshaker on 16/02/2017 and up to now it has been over a year and the same results with utopian We have over 61000 registered business items, more than 330000 registered trades with specific figures as follows: Jewelry (303 items), Frames; posters and postcards (482 items), shoes (1443 items), baby items (167 items), personal services (918 items), electronics (481 items) (5 items), security equipment (9 items), food and beverages (762 items), retailers (762 items), ... and 1, 5 and 10 years The number may be several million Merchants, tens of millions of Merchants, even a few hundred million merchant. At the time, almost all items in the world are sold on the dealshaker and paid by 100% Onecoin.
We have seen large corporations such as Amazon, Alibaba, ... only through the form of cash payments such as USD, Euro or other forms of electronic payment such as Perfectmoney, Alipay, Palpay, .. and no episodes. Any team using coin as payment method. This is not only a strategic move, but an unprecedented revolution in global ecommerce, which will create a great success for Onelife - Onecoin. It can be said "Dealshaker is the soul of Onecoin".
For the first time an ICC corporation (Initial Coin Offering) was launched with the sale of OFC token packages through four phases: Phase 1 from October 25, / 01/2018. Phase 2 from 17/01/2018 to 18/04/2018. Phase 3 from 18/04/2018 to 11/07/2018. The final stage is from 11/07/2018 to 08/10/2018. However, the difference is that the union does not have Ethereum or Bitcoin or a coin or even USD as some other projects. It is a taciturn that Onecoin will develop independently regardless of who makes a breakthrough; Onecoin and the Euro will go hand in hand in the development process; It is meant to step by step develop Onecoin in Europe and step by step to Europe to accept Onecoin; And this is a great preparation for Onecoin to come to the floor.
The Group is well-connected with many major banks in the world such as Matercard, Visa, China UnionPay, China's largest bank and the major international card provider for Asia. largest in Singapore and one of the 10 largest banks in the world. We will have Matercard - Onecoin, UOB - Onecoin, ...
First coin build with Forex (Oneforex). EUR / GBP, USD / AUD, NZD / USD, etc., are now different in the market. The Forex market will have the appearance of the ONE / USD, ONE / EUR, ... or USD / ONE, EUR / ONE, ....
For the first time, the corporation has a humanitarian foundation that builds, develops and contributes to the community through the Oneword Foundation with the help of children and youth around the world in their learning environment. Effectively, expand knowledge, improve the quality of education through training institutions. Applying information technology to teaching. Over the past 3 years, nearly 14,000 children have been supported and supported in the study, more than 110 funded and corporate sponsorships in more than 34 countries. family. In particular, there are a number of facilities built in some particularly difficult areas in Africa, America. A figure that speaks to the humanities of the corporation. There are currently 765477 euros and 803735 onecoins donated to the Oneword Foundation. Together with the building and development, charity work will be multiplied globally to help many disadvantaged children and youth who are unable to attend school. That's very wonderful!
And there are a lot of "firsts" that need to be added and will continue to write in the coming years in a year, 5 years, 10 years, 20 years ... when the company broke into the peak of the whole sentence. At this point, if we do not have the capacity to develop the system, let's reunite to resonate power to help the company come together to achieve the power. Each person should always learn, cultivate knowledge and prepare to receive the glory days. Please stop complaining, stop negative to receive light from every place in the hearts of each of us. Failure is bitter, painful. Success is happy, sweet. But to succeed, one has to endure many hardships, challenges and even bitterness.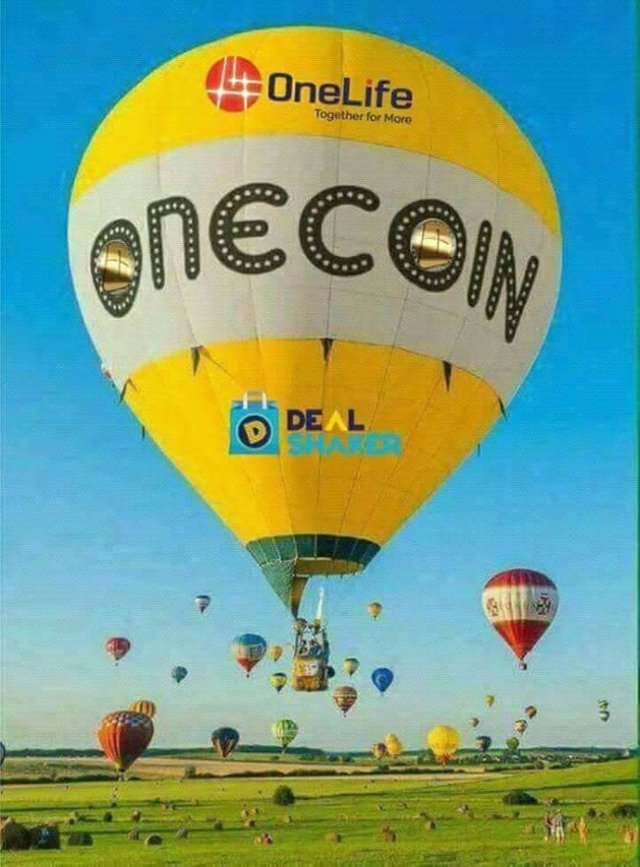 https://dealshaker.com/en/deal/discount-coupon-for-purchase-kia-ceed-sw-petrol-estate-6-speed-manual-model-2017-year/eEXm73LHvXVWcnc14jhrbXUr4IR7Ra84Zy-ZebiU-MA~
Wish you all - sister - sister success.