Abstract Poppies
I didn't start out to paint poppies, it started as one of my early attempts at pouring, but when it was done, I liked half of it and not the other half, so I adlibbed on the half I didn't like. :)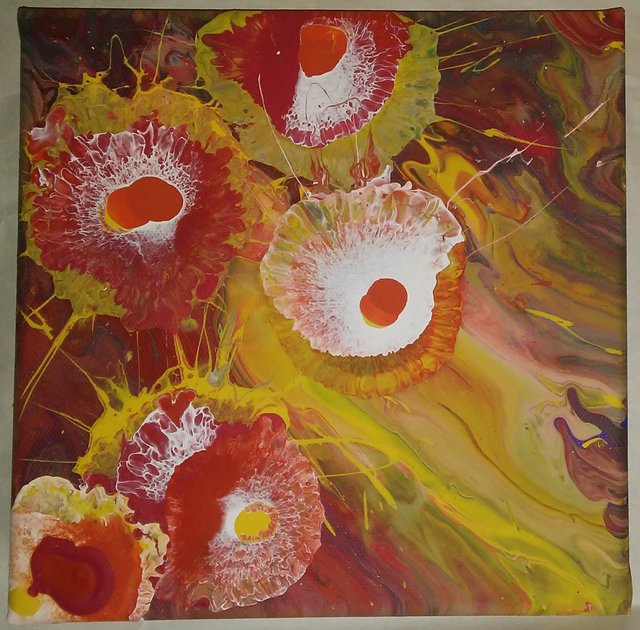 I poured a few little pools of assorted paint in layers and then blew them quickly with a straw, which caused them to spread and mix.... and splatter a little. I love splatters.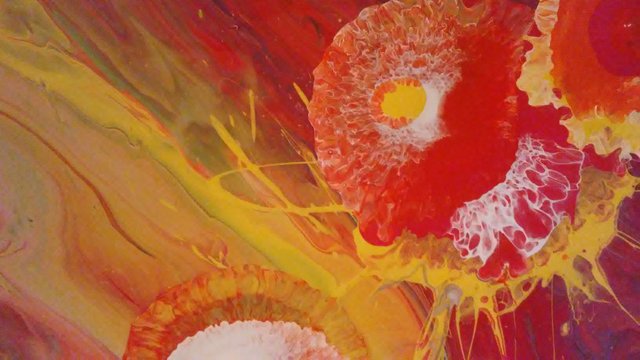 Then I dripped a small drop or two of coordinated colors into the centers and Vwa-LA ! Poppies !.... or that is what I thought they looked like in the end. It made a nice warm color pop.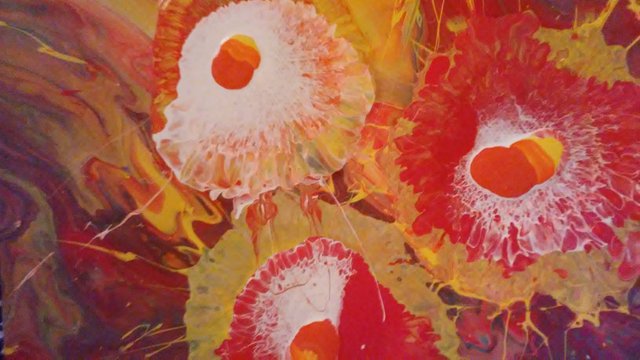 I also like taking some photos while the paint is still wet. I like them when they are all new and shiny.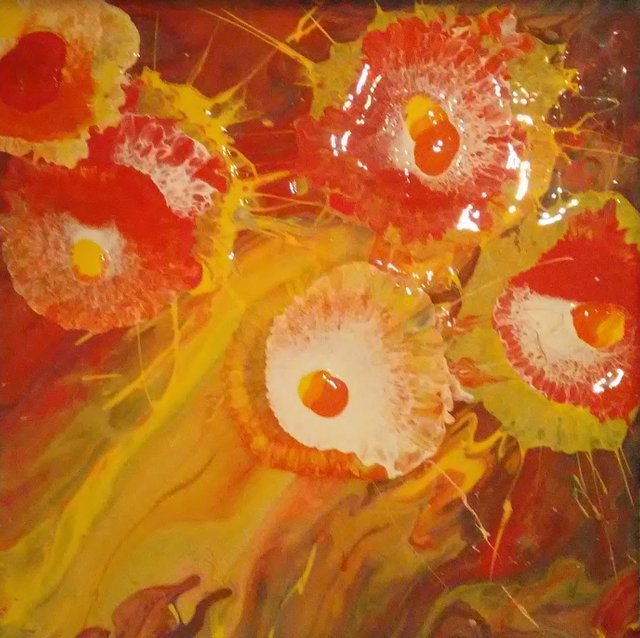 There you go ! Hope it made your brain happy. ha ha Bright bold colors always do that to mine.
Love you !
Jacey