Introduction to Omnitude ICO
Omnitude is a blockchain platform that connects other blockchain technologies, eCommerce platforms, and enterprise systems. Omnitude is an innovative and pioneering project which would revolutionize and optimize connectivity between blockchain technologies.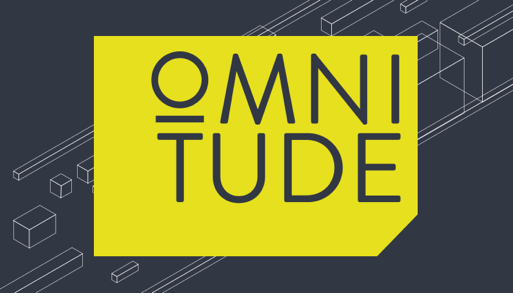 Benefits and Opportunities
Omnitude as an ICO is targeting a substantial need in today's market where the use of blockchain technology is gradually becoming very popular. Omnitude presents a positive revolution in e-commerce systems. This would lead to a significant reduction in e-commerce fraud and ease of doing business. There would be a single customer identity for use across all Omnitude connected e-commerce sites. The Omnitude Platform would create several opportunities for software developers across the world. Being an open and transparent platform, it would enable anyone to design and build Omnitude applications to integrate with existing Omnitude solutions. These applications can be built by any Software Developer in any part of the world. There is no doubt that Omnitude offers an innovative way to address several inefficiencies in the current enterprise management and e-commerce systems which are more than ripe for an implementation of blockchain technology. The single identity and single reputation solution offered by Omnitude would help minimize identity theft which is the most common e-commerce fraud. 
Token Sale
Omnitude Token is referred to as ECOM token. The Hard Cap for the ICO is $20.7 million. The payment methods supported for token sale are Bitcoin, Ethereum and US Dollars. The total cap size for ECOM tokens is 55 million. The public sale of the ECOM token would commence from March 28-April 25, 2018. 
How it Works
Omnitude works by integrating different people involved in e-commerce transactions into one ecosystem that is built on blockchain technology. The aim of this is the creation of a faster, more efficient and more secure marketplace for everyone involved in the Omnitude e-commerce ecosystem. On the Omnitude platform, smart contracts would be created when a customer makes an order on an ecommerce site. This smart contract would be used to track the payment of money and progress of goods. All these would be done on a real-time basis, in a transparent and tamper-proof manner. The customer is able to track his goods from shipment to delivery, the same also applies to suppliers who can track the progress on the supply chain and make payments to those involved in the supply chain as orders move along the way to the final destination. 
The Team
The Core Team of Omnitude includes the following people; 
1. Chris Painter is the CEO and founder of Omnitude. He is also the MD of Pixel, a design and development 8 e-commerce agency. Chris Painter started Pixel as a one-man organization but within a matter of years has developed Pixel into a much bigger organization with sixteen expert staff. Chris Painter has twelve years of experience in design and development and also in e-commerce platforms. 
2. Vladimir Kalynyak is a co-founder of Omnitude. He is an expert in Software Development, Social Media Marketing, Online Marketing, Web Design, Marketing Strategy, Cloud Computing, Search Engine Optimization and Online Advertising. 
3. Robert Belgrave is a co-founder and Advisor in the Omnitude team. He was a co-founder of Wirehive in 2012. Robert Belgrave has partnered with the World's leading cloud providers among which includes Microsoft, Amazon and Google with the aim of helping businesses overcome technology challenges. 
4. Jurie Van Rensburg is an International Finance Executive at the Institute for Independent Business International. He is a tenacious, proactive and strategic finance director and business Advisor. He combines a strong business acumen with his international experience to add value to any business venture. Jurie Van Rensburg is the Finance Director at Omnitude, a great motivator and team player. 

Other Core Team Members
Other members of the core team of Omnitude includes Ben Bennett who is the Operations Director, Jon Harris, Brand Director, Lianne Bryne, Marketing Director, Greg Painter, Community Manager among other brilliant team members.
Omnitude is an ICO that is worthy of investment. There is no doubt that the Omnitude Platform is a profitable venture that would be well-received by everybody who relies on e-commerce platforms. Considering the fact that the operation of this project is based on real market scenarios, it is expected that Omnitude would be one of the leading cryptocurrencies of the future.  
Token sale starts today, so don't miss the chance to participate in this innovative ICO.
Their well-written white paper and FAQ available at https://omnitude.tech
Facebook: https://www.facebook.com/Omnitude.tech
Twitter: https://twitter.com/Omnitudeorg