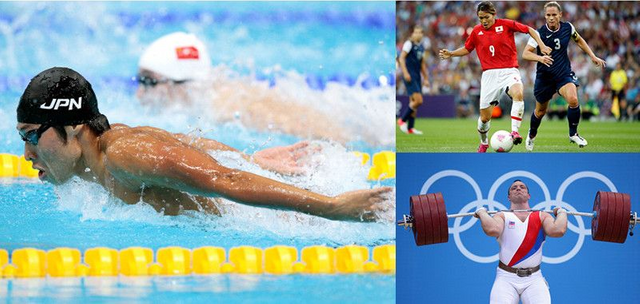 Source
For our students attending the Olympics next year, please take note of these 33 sports disciplines.
Aquatics: artistic swimming, diving, swimming, water polo
Archery
Athletics
Badminton
Baseball (new sport): baseball, softball
Basketball: basketball, 3-on-3 basketball
Boxing
Canoeing: slalom, sprint
Climbing (new sport)
Cycling: BMX freestyle, BMX racing, mountain biking, road cycling, track cycling
Equestrian: dressage, eventing, jumping
Fencing
Field hockey
Football
Golf
Gymnastics: artistic, rhythmic, trampoline
Handball
Judo
Karate (new sport): kata, kumite
Modern pentathlon
Rowing
Rugby sevens
Sailing
Shooting
Skateboarding (new sport)
Surfing (new sport)
Table tennis
Taekwondo
Tennis
Triathlon
Volleyball: volleyball, beach volleyball
Weightlifting
Wrestling: freestyle, Greco-Roman
Please take note that there are 5 new sports:
basketball
karate
skateboarding
climbing
surfing
There are also 15 new events within each sports.
IF you have questions, remember to send your questions to our Q&A Box.
Thank you,
Rosa
@rosatravels
---
Thank you for reading this post! If you like the post, please upvote, resteem and comment.
谢谢你的阅读!希望你喜欢。如果你喜欢我的分享, 请点赞并跟随我。