OLAMAX SELL AND WIN PROMO IS HERE. "EXTRA-MAX"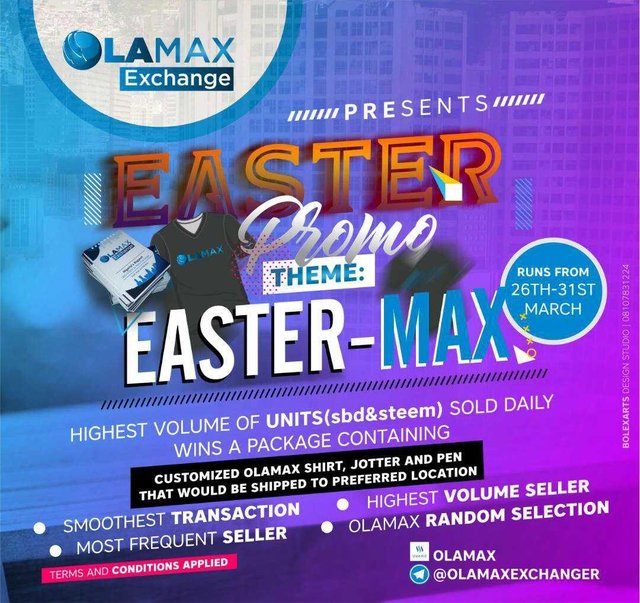 We are a proven and reliable SBD/STEEM-Naira exchange and other services. For some months now, we've been providing fast and quality service to our esteem customers through competitive pricing, efficient operations and a personalised touch within a well regulated environment.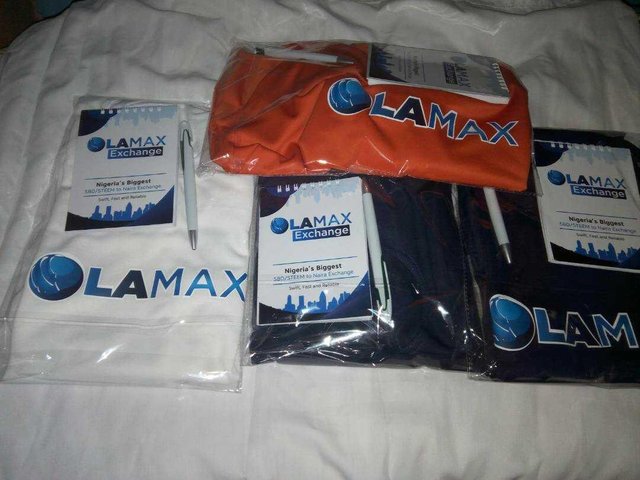 At Olamax Exchange we dont only pride ourselves on offering SUPERIOR CUSTOMER SERVICE alone but we also believe it shouldn't be business all year long. On this note, we have decided to honour you: OUR ESTEEMED CUSTOMERS by having an EASTER PROMO termed EASTER-MAX.
EASTER-MAX will run from the 26th-31st.
Highest volume of UNITS(sbd&steeem) sold daily ranging from the above date will stand a chance to win a package containing CUSTOMIZED OLAMAX SHIRT, JOTTER AND PEN.
Then we are going to be having the EASTER-MAX SPECIALS, where carefully selected sellers that have been exeptional in the last 30 days will be awarded gifts on the following basis:
SMOOTHEST TRANSACTION
HIGHEST VOLUME SELLER
MOST FREQUENT SELLER
OLAMAX RANDOM SELECTION
TERMS AND CONDITIONS:
The EASTER-MAX winners are required to post an article relating to the gifts received accompanied with a CLEAR PHOTOGRAPH of the winner in the CUSTOMIZED SHIRT. Also the article should include 'easter-max' and 'olamax' as part of the tags.