Hi folks,
---
Today, I'mma take a space into this great and fun contest by the fabulous @olaivart, that is always contributing to the art developing on the plataform.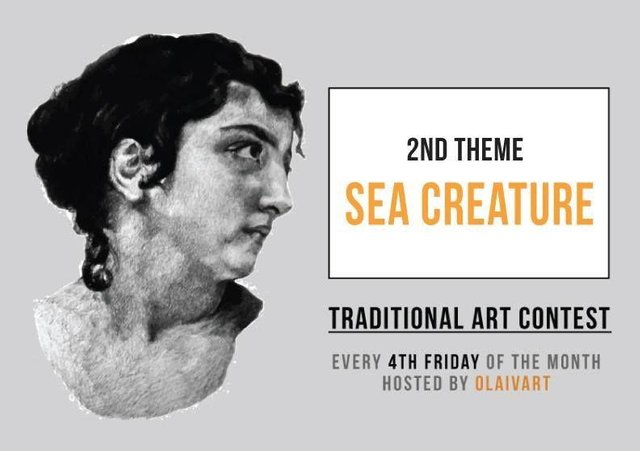 ---
OlaivArt Contest - Theme 2: Sea Creature

---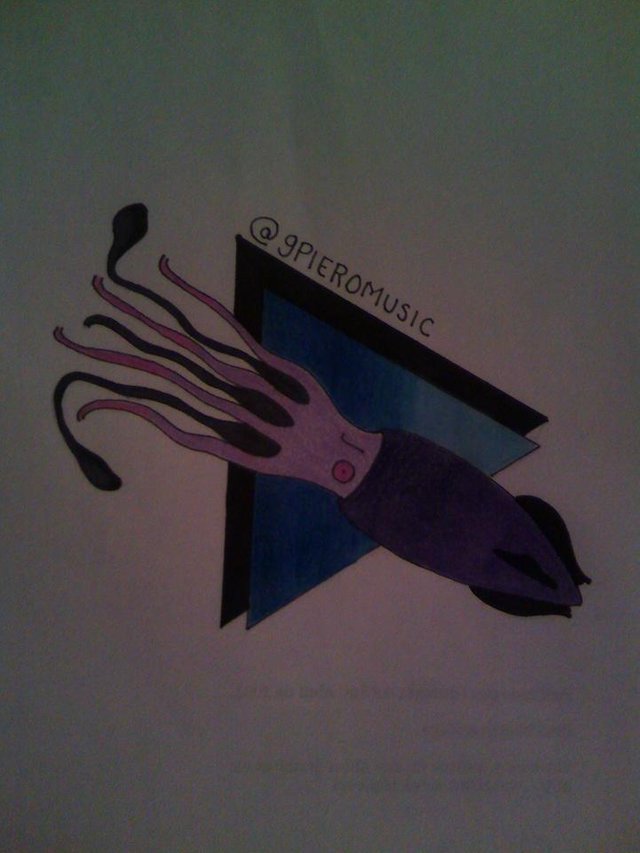 ---
TITLE: Cuttlefish
Dimensions: 220 x 297 mm | Black markers, Colored pencils
ARTIST STATEMENT:
One of my fav things in art, is the way to mix different styles into a composition. This time, I wanted to take a own cuttlefish design, made with a comic style and a colorful degraded of blue sea into a triangle shape. This one fits very well as a tattoo design I could do in the future.

ART PROCCESS
---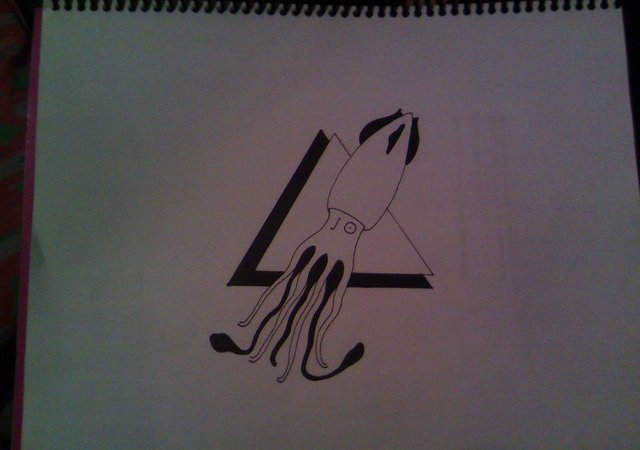 ---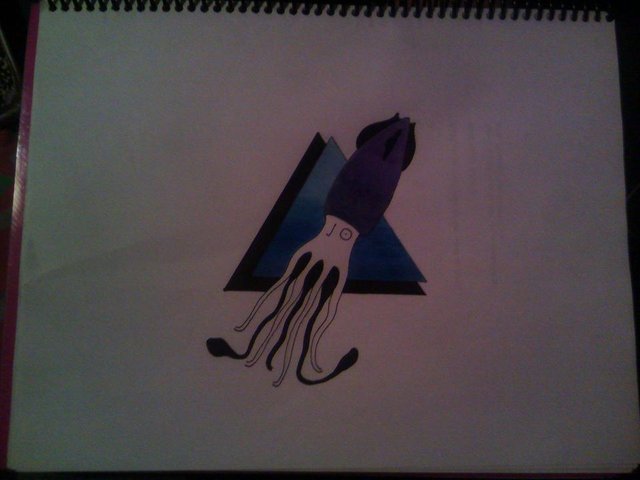 ---