Without fail, I hear, "I could never live like that." when people find out I live back in the woods without electricity or indoor plumbing. Let me just say this, convenience does not necessarily equate with happiness.
Living primitively eliminates a lot of the what if's in life. You know where you stand at any given moment. You either have enough fire wood cut for the winter or you don't. Things don't miraculously appear or fix themselves. There's no agency to call to pay your water bill if you fall behind. Out here, if you don't store up rain water when it comes, you'll run out for sure. Ours is a life of labor. Nothing is ever free. There are always trade offs.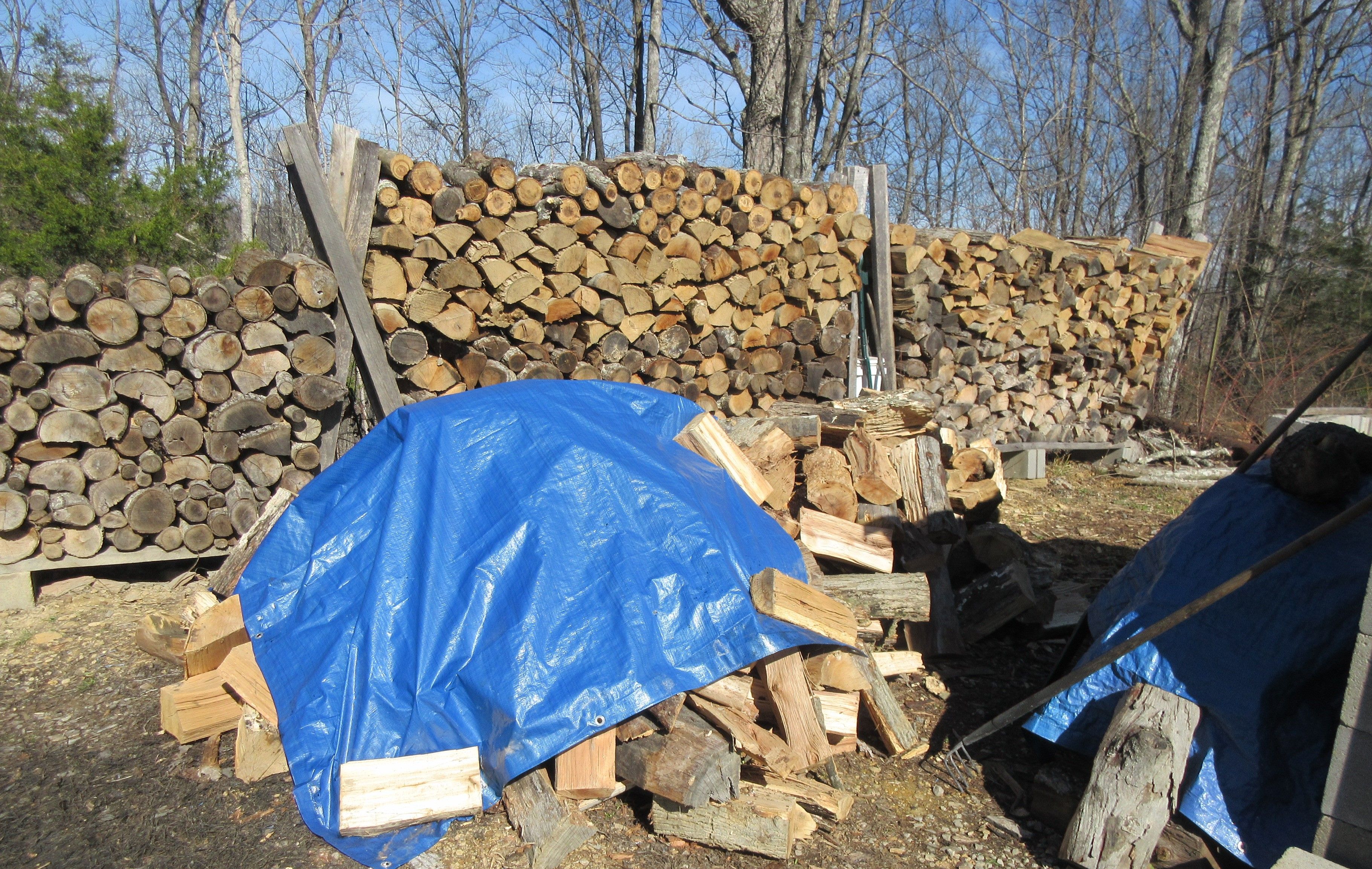 On the flip side, are the many rewards. Every single thing that I do has a reward attached to it. They are all steps in making sure my life is a complete and happy one. When I do a chore, I see an immediate result. Chores are not to be frowned upon, but rather looked at with purpose. They make everything run smoother. I feed the chickens, so I can collect the eggs and have a satisfying meal. I trim around my solar panels, so I can have enough power to enjoy my computer at night time.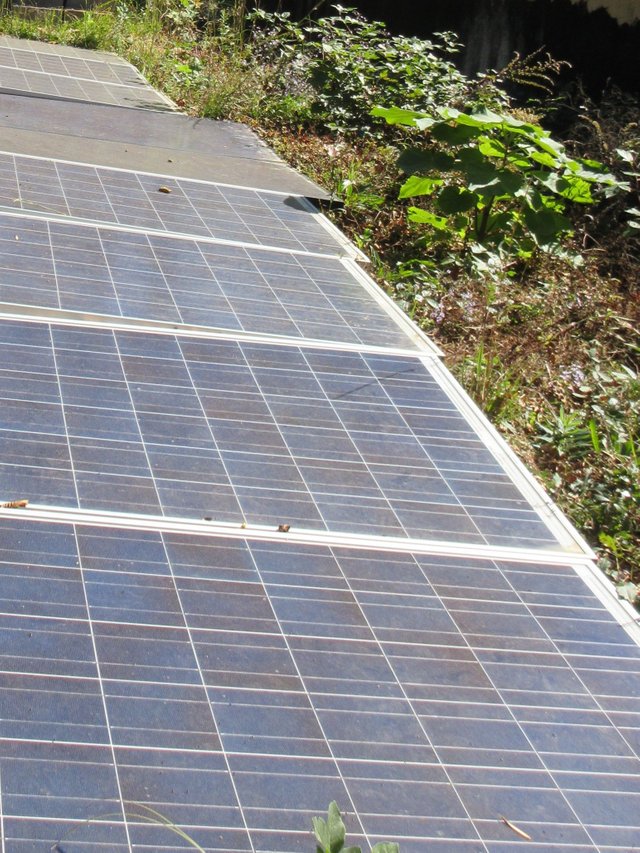 (In need of a trim, haha)
Life is hard, but it is simple. It's certainly not a lifestyle for the lazy or fragile. As a widow, on my own, I've had to learn how to do lots of things I'd never tried my hand at before. Ingenuity comes to mind. It's a new game I play, how do I make this work with what I have available. Recycle, reuse, and repurpose is my new mantra.
There are no excuses here. If something did not get done or prepared, it's because I did not do it. Living off grid holds one accountable. No passing the buck. Once I realized it was all up to me, the totality of it all, without reprieve, I had two options. To be scared out of my wits or to embrace my newly found power. I dabbled with both.
So when I hear, "I could never live like that." all I really hear is that one lacks confidence in themselves. I'm not advocating for everyone to take these giant leaps, but I am suggesting small steps. Learn how to care for ones self. Go explore the possibilities on a weekend adventure of primitive camping.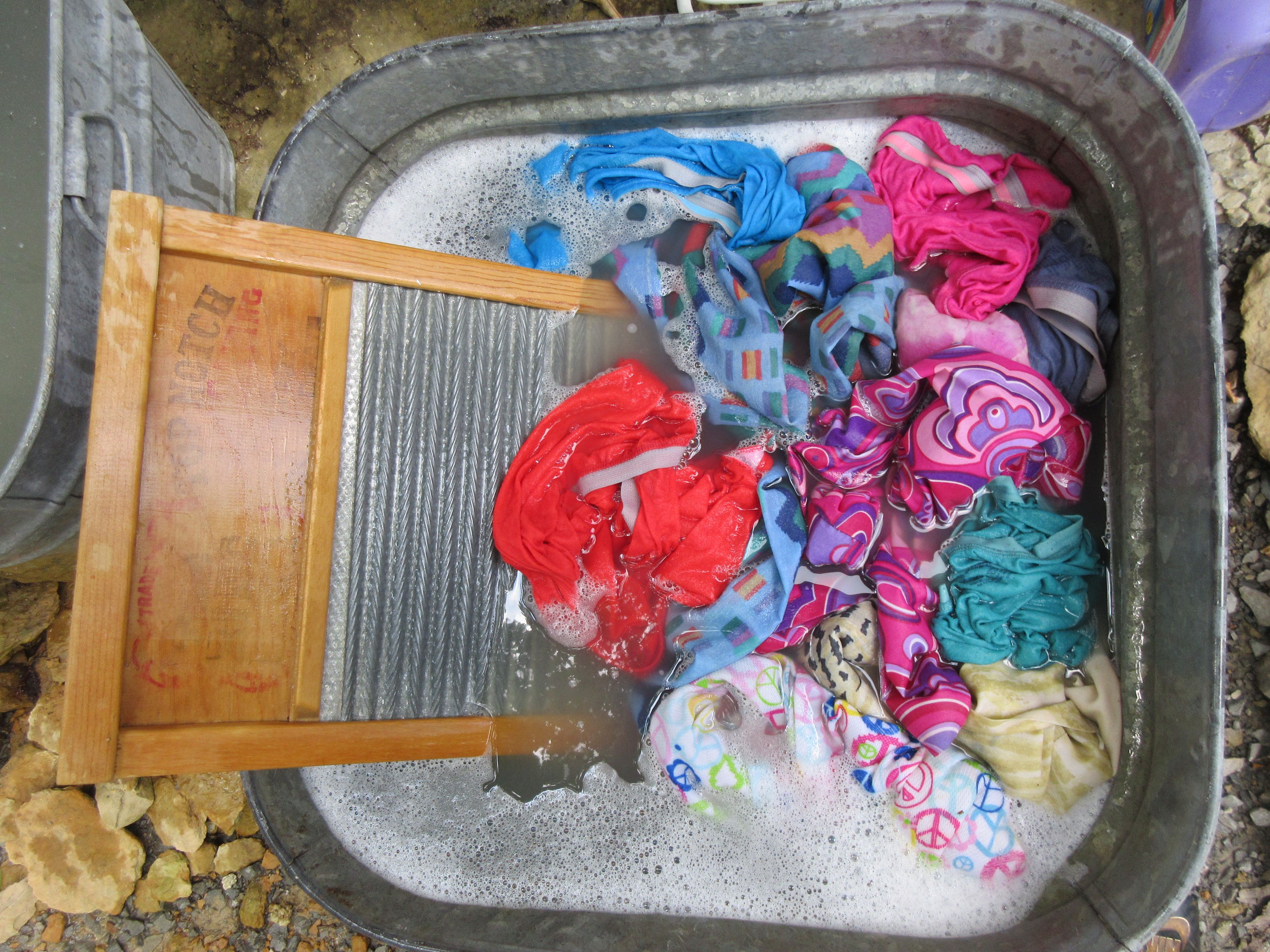 Better yet, you could go one further, how about learning a few rudimentary skills like how to properly hand wash clothes or how to cook over a fire. You'd be surprised how satisfying learning basic skills can be. Having the knowledge that you can take care of yourself in an other wise scary situation is very empowering. You get to find out what you are really made of and that can be surprisingly satisfying.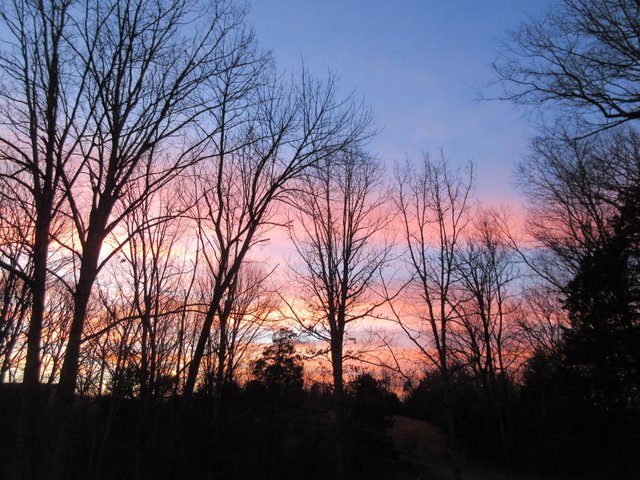 This is why I say living off the grid is such a positive thing. After chores, I get to sit back and relax in a stress free, gorgeous environment without a care in the world. It's rare that in todays hustle and bustle to make a buck, that one gets to truly experience freedom. Out here, I am on no ones schedule, I do as I please, when I please. I live about as emancipated as one can get. I bet a lot of folks could get use to that kind of life.
Onward in Strength!
Mary Lotus