The Opensource JOULESTEEM Circuit – Post #92


Probably The Very Last Of The JOULESTEEM Circuit Variant
A charger and lighting variant of the JOULESTEEM circuit was tested to be both very efficient on charging big batteries while at the same time lighting up a 5 watts bulb.
This is probably the last of its kind as discussed here, I have already seen it all after seven years (from 2011 to 2018) of pain and gain in this simple yet very mysterious circuit.
See circuit below: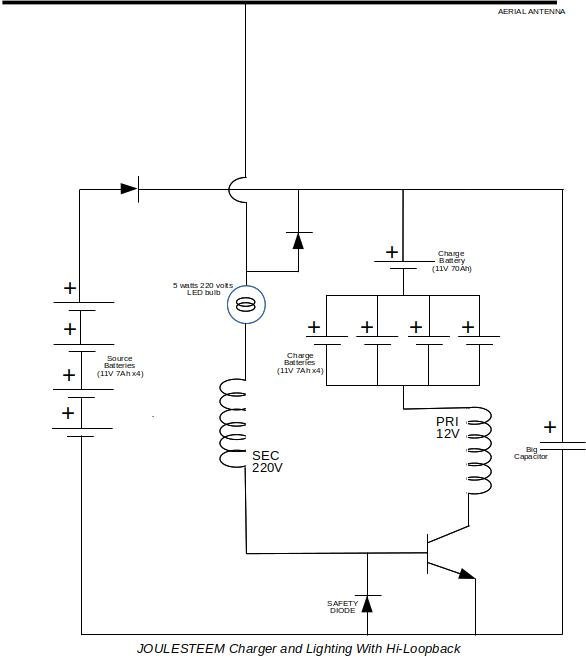 Do take note that only the antenna is left connected as I removed the GI metal connection for the simplest arrangement ever. Lesser components, lesser points of failure, more chance of success.
I humbly suggest you remember this last circuit; you may not find it everywhere, at any given time. Probably in your whole lifetime.
Some Important Operating Descriptions
The source batteries at 4x 7Ah small batteries in series will reach a voltage that seemingly will not deplete anymore.

The charge batteries (for swapping) at 4x 7Ah small batteries in parallel are charged fast while the circuit is running.

The charge batteries (for loads) at 1x 70 Ah huge batteries in parallel is charged slowly but surely while the circuit is running.

The transistor oscillates a bit warm but far from being hot. Frequency is low at about 150 Hz (cycles per second).

If the antenna is removed the circuit will not start. Nothing changes whether the GI pipe is connected or removed.

The 5 watts bulb lights up but not so very bright. I can deduce that if the source voltage is increased, the bulb will surely be very bright.

As a suggestion, if the big CAP will be replaced with a supercapacitor with huge capacitance, 500 Farads at 48 volts for example, this arrangement will most probably run forever even if the 7 Ah small batteries will not be swapped.
To a person knowledgeable in this craft of circuitry and electricals, I can see ideas fly high. Sky is our limit if this is the case, with this last of the JOULESTEEM variant.
The JOULESTEEM circuit bids farewell to everyone, may you utilize it for your benefit as well as others.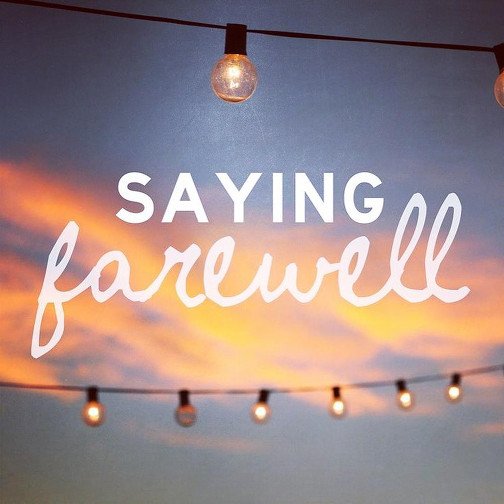 Please support this initiative as I embark on exposing this type of alternative energy for the benefit of everyone. My most probable topic to replace the JOUELSTEEM circuit is water irrigation, of course, using the JOULESTEEM.
Those who are willing to support can donate thru my bitcoin wallet here:
"1Bcdfnvr1cQowMBPwnUx9UDN78mBCS6yzT"


"Hypocrites Run This Earth....... They Are Simply Anywhere, Anytime, Anyhow To Anyone."