Hello My dear Steem users
Since the very beginning of my Steem days many things have changed and I am glad that things are really changing for us all and all these are for the sake of us. To make the STEEM community great and take it to the level that it deserves to go.
While as of today's post I am giving my review on a dapp of STEEM Blockchain which is
"STEEVE"
---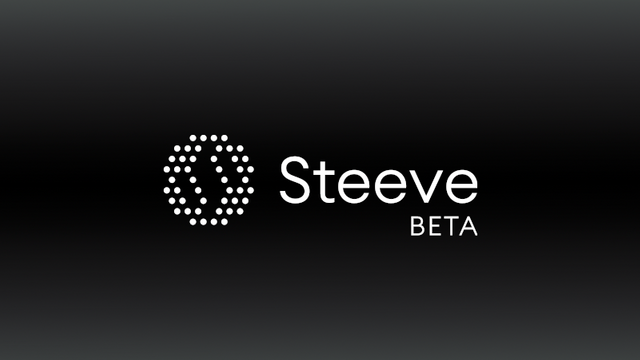 ---
Official link : HERE
Discord Server : INVITE
State of the Dapps(Social) : 22nd
---
Over the time STEEM dapps have been doing their best in showing or appreciating users their way of making the users time valuable with the way of giving their best through the dapps while with Steeve.app things are a little more easier for users who does really likes to give their time in quality contents. The line which will attract your attention is the "Steeve is a new platform running on Steem which uses AI to find interesting content for you"
Lets get a little dip of about this Dapp
---
While going the dapp you will be greeted with this interface, quite the usual interface and at the very right Top corner the "Authenticate" button is visible. So for logging in to a users steem account one have to click it and go to the next page.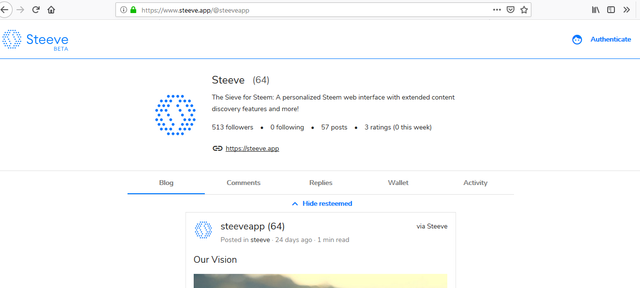 ---
We will be on the next step where you can use Steemconnect or Steem Keychain to log in. and after deciding your way of logging in proceed accordingly.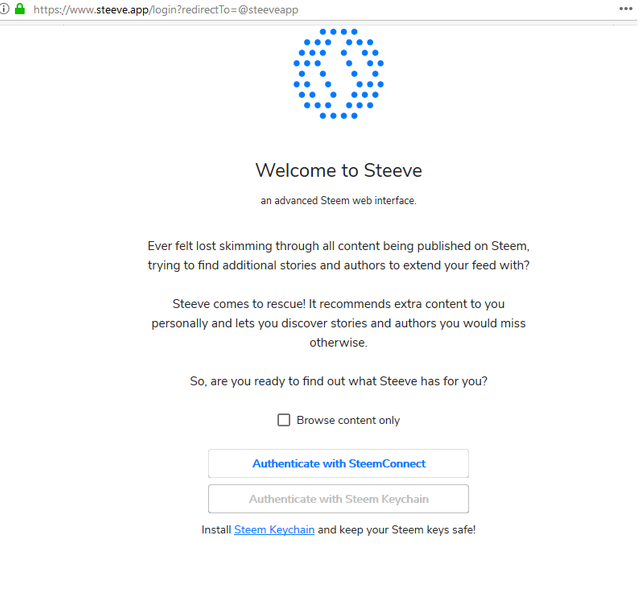 For now I logged in with Steem Connect. After inputting my private key the browsing begins and you get to experinece a slightly different homepage than you usually see in steemit.com So enjoy your experience going through quality posts and get a whole new User experience on Steeve App.
Apart from these unique feature there are quite some other ways that this Dapp offers. Likely for me I do prefer Darkmode/Nightmode on my UI which is really integrated on the app and really helps me to go through the posts very easily without changing brightness or any sort of problem like that.
---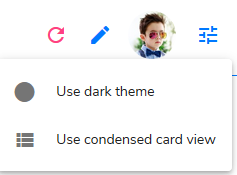 ---
The next option that you will find is by clicking on the thumbnail of the users picture which is quite similar to Steemit.com. Like as it is seen all the activities needed in order to check or go through account details can be found here. Which is great as feels comfortable as after going through Steemit.com for such a long time this will be a comfortable look to go through.

---
Now lets move onto the posting section where you can see the interface and as usual they kept it simple and user friendly for steeve.app users. The Title is above and as soon as you start writing the "content" part than you can see a preview of that part right beside your writing. Which makes it easier to look for what your actual post look like and allows to focus more on the content. The Tags" part come as well. The next part is the "Author Reward Distribution" part where you can select the three ways of reward which are "50% SBD and 50% SP", "100% Steem Power" and "Declined" as well. In addition to that you can select an additional "Beneficiary Reward" to support Steeve.app (by any % you want in your post)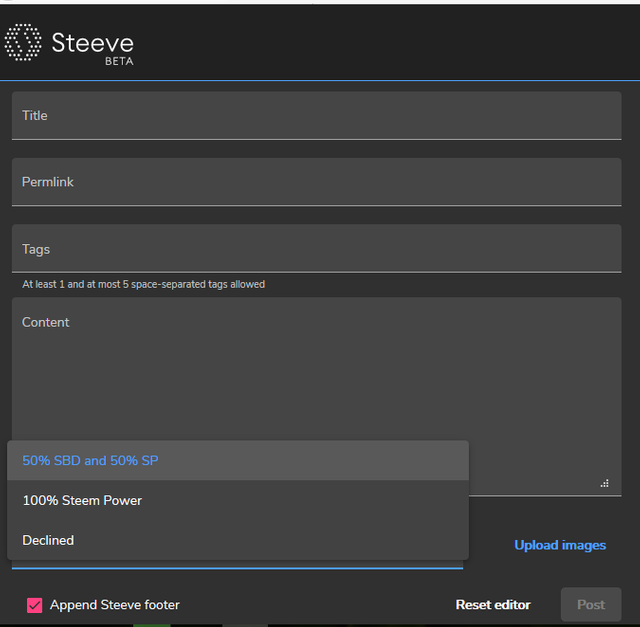 ---
Cons of using STEEVE.APP
The site lags too much once a user gets use of steemit.com than sometimes this site can make a lot of irritational feeling sometimes once it starts to lag/load different pages. As its in early stage it is understandable but the Devs really needs to look out for this solution ASAP.
---
Yeah now you know why this dapp is favorable to users who likes their time valued.The bidbot free posts which gets the support from genuine curators or creators who like to go through something interesting or new.
---
Not that I am implying all the posts the posts which gives or takes upvotes from bots are not readable or are of quality. As time is increasing we are seeing the usage of bidbots are really getting very much and users are depending on them rather than giving out something from them or making their posts interesting or exciting.
---
Conclusion
This could be a very nice solution for a user to get something out for the valuable time that will be given in this platform. Recommended to use (If you area patient person) I would rate it a 3 star out of 5 !!
---
This is a review of the a dapp, an initiative taken by @oracle-d The "Review a Social DApp" Contest! follow @oracle-d.tasks for future tasks.