Sometimes we can take a lesson from the odd person who has the advantage in the field agama.Banyak unusual occurrence and behavior of Sheikh Abdul Qadir since little hope that we take i'tibar kitapun mayest wide and even more so in the later fruits Yaumil anguish, tears and sorrow that we could not imagine if we always expect no mercy from God Almighty who never deserted the gift of His moment.
One day, to learn from the tiny boy and asked permission to go abroad for mother nature to seek the truth. mother with happy tears and sad to give up the departure of one of their children by saying that he will never be perfect again with markers except in the day the hereafter and gave forty gold pieces peninggalah deceased father Sheik and told him that never his lie even , The message ingrained in the soul as well as deliver the righteous.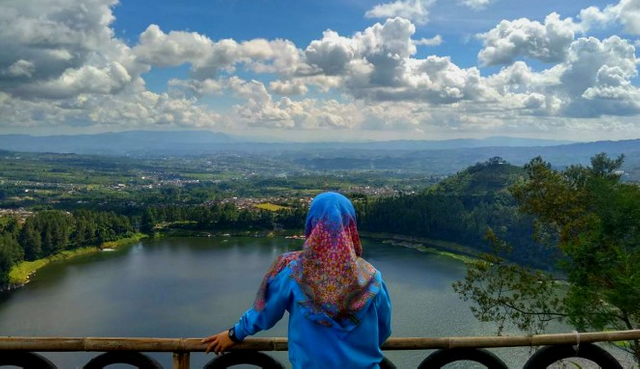 Sumber: https://travelingyuk.com/bukit-seroja-wonosobo/90018/
Suatu hari, Syeh mungil mulai jadi pemuda serta mohon izin kepada sang ibu untuk merantau mencari kebenaran hakikat. sang bunda dengan air mata bahagia dan sedih merelakan kepergian salah satu buah hatinya dengan berkata bahwa beliau tak akan pernah besua lagi dengan anandanya kecuali di hari mahsyar nanti dan memberinya empat puluh keping emas peninggalah almarhum ayahanda syeh sambil berpesan bahwa jangan sekali-kali anaknya berbohong sekalipun. Pesan ini berbekas di jiwa karena yang menyampaikannya juga orang yang shalih.
Terkadang kita bisa mengambil pelajaran dari hal ganjil dari orang yang punya kelebihan dalam bidang agama.Banyak kejadian ganjil dan perilaku Syeh Abdul Qadir sejak kecil yang semoga kita mengambil i'tibar agar kitapun beroleh kebaikan wide ini dan lebih-lebih lagi di yaumil Mahsyar nanti yang penuh derita, airmata dan nestapa yang tak sanggup kita bayangin bila kita tiada selalu mengharap rahmatnya Gusti Allah S.W.T yang tak pernah sepi dari karunia-NYA walau sedetik.