Petals of light - watercolor on paper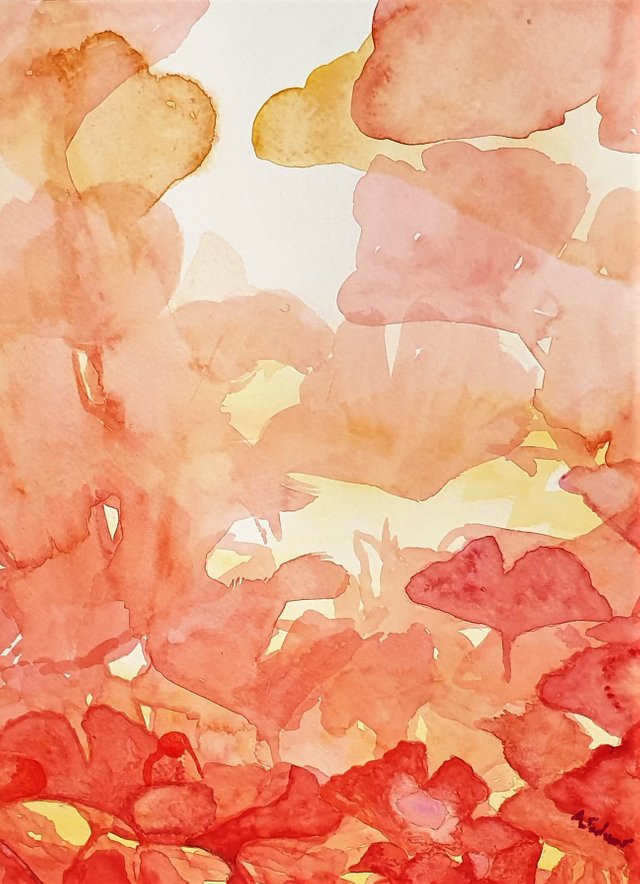 Petals of light


2  0  2 0 
watercolor on paper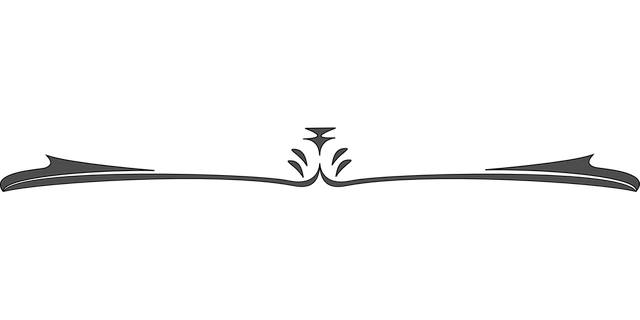 Petals of light
Hello to all dear friends and welcome back to my blog.
Yesterday, in my area it was a beautiful sunny one and then I imagined a watercolor painting that represented the light.
Nothing better than a composition of overlapping petals in the sunlight.
I used a very limited color palette, practically this color scale: carmine red, orange, ocher yellow and chrome yellow.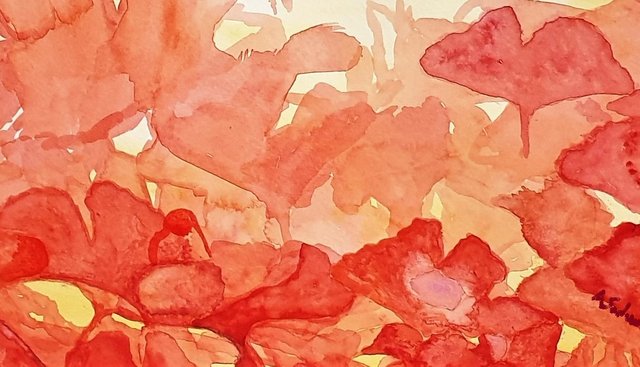 detail
The overlapping of the shapes of the petals is the most important part of the painting, because they give the painting a vital energy.
As you can see in detail, the same colors, diluted with more or less water, take shades ranging from pink to delicate yellow.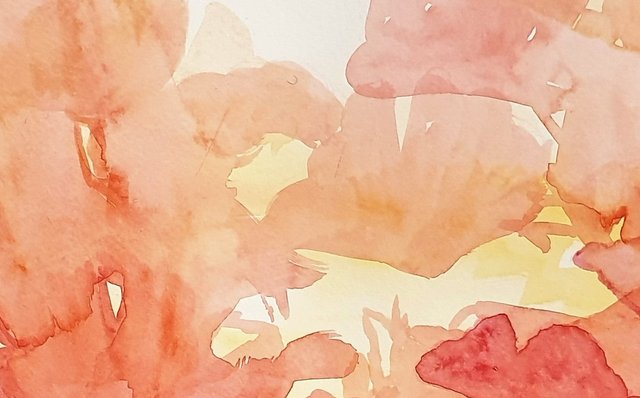 A real fun for me that I painted without drawing to do it soon.
An exercise that I recommend to all painters who want to try their hand at the wonderful watercolor technique.
Hugs to all.
See you tomorrow.
Armando.
STEEM ON!!!

Petali di luce
Ciao a tutti cari amici e ben tornati sul mio blog.
Ieri, nella mia zona è stata una bellissima di sole e allora ho immaginato un dipinto ad acquarello che rappresentasse la luce.
Niente di meglio che una composizione di petali sovrapposti dentro la luce del sole.
Ho usato una tavolozza di colori molto limitata, praticamente questa scala cromatica: rosso carminio, arancione, giallo ocra e giallo di cromo.
La sovrapposizione delle forme dei petali è la parte più importante del dipinto, perchè donano al dipinto una energia vitale.
Come potete vedere nel dettaglio, gli stessi colori, diluiti con più o meno acqua prendono tonalità che vanno dal rosa al giallo delicato.
Un vero divertimento per me che ho dipinto senza disegno per fare presto.
Un esercizio che consiglio a tutti i pittori che si vogliono cimentare con la meravigliosa tecnica dell'acquarello.
Un abbraccio a tutti.
A domani.
Armando.
STEEM ON!!!

my Facebook page: https://www.facebook.com/armando.sodano


Art teacher
Curator of cultural activities
Artistic director and President of the Cultural Association "I Colori della Vita"
https://www.icoloridellavita.life/
and "Fuori Controllo" Festival
https://www.facebook.com/fuoricontrollofestival/