From the top of a hill - watercolor on paper and steps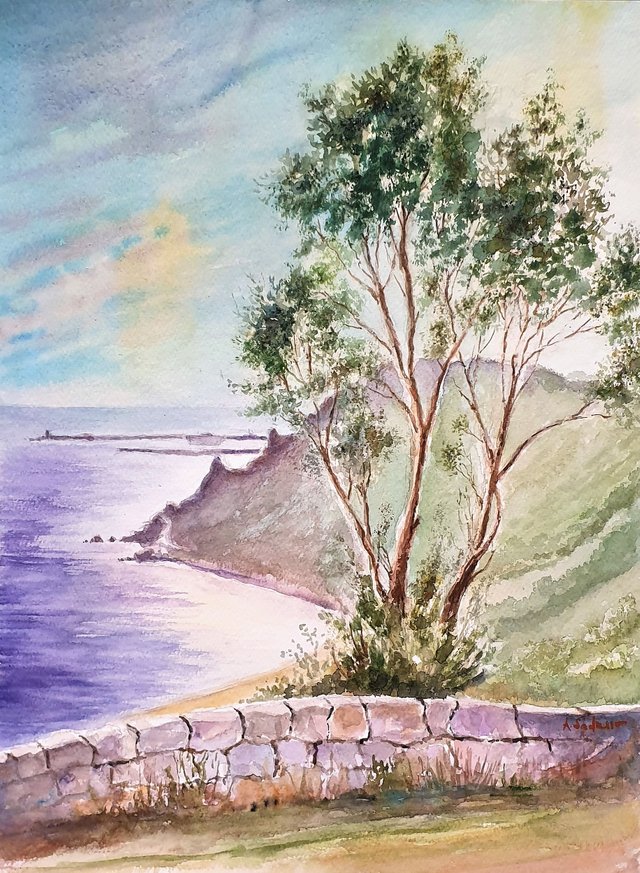 From the top of a hill


2  0  2 0 
watercolor on paper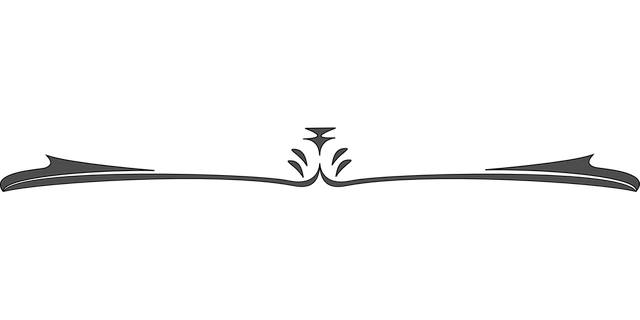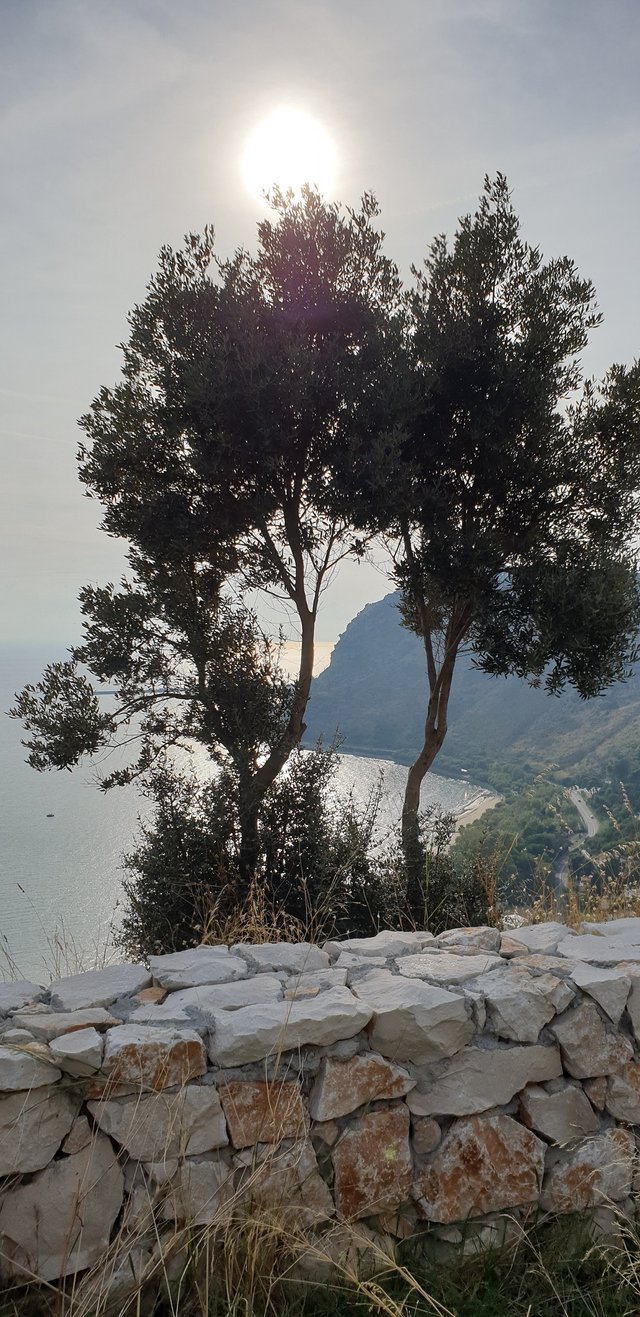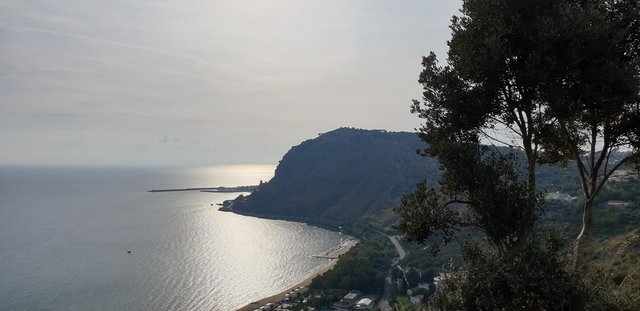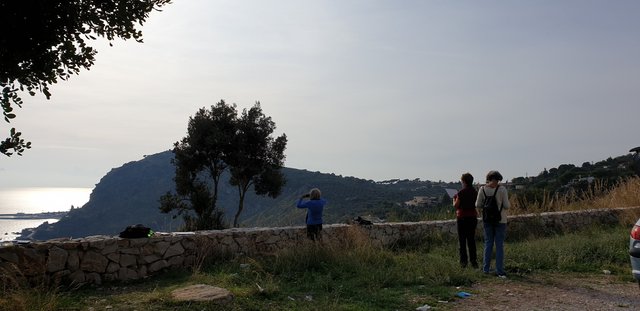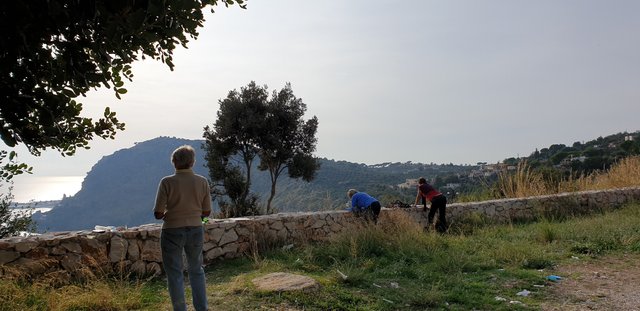 From the top of a hill
Hello to all dear friends and welcome back to my blog.
Today I share with you a watercolor painting that I made during an excursion on a hill with some of my students.
It is a particular glimpse with top view and backlight.
I also share some photographs of the landscape and the steps of the realization.
It was a difficult lesson because we painted against the light and standing leaning on a stone wall.
In the painting I tried to give lightness to the trees in the foreground and to the stone wall with more glazes for the purple background.
Here are the steps of the painting: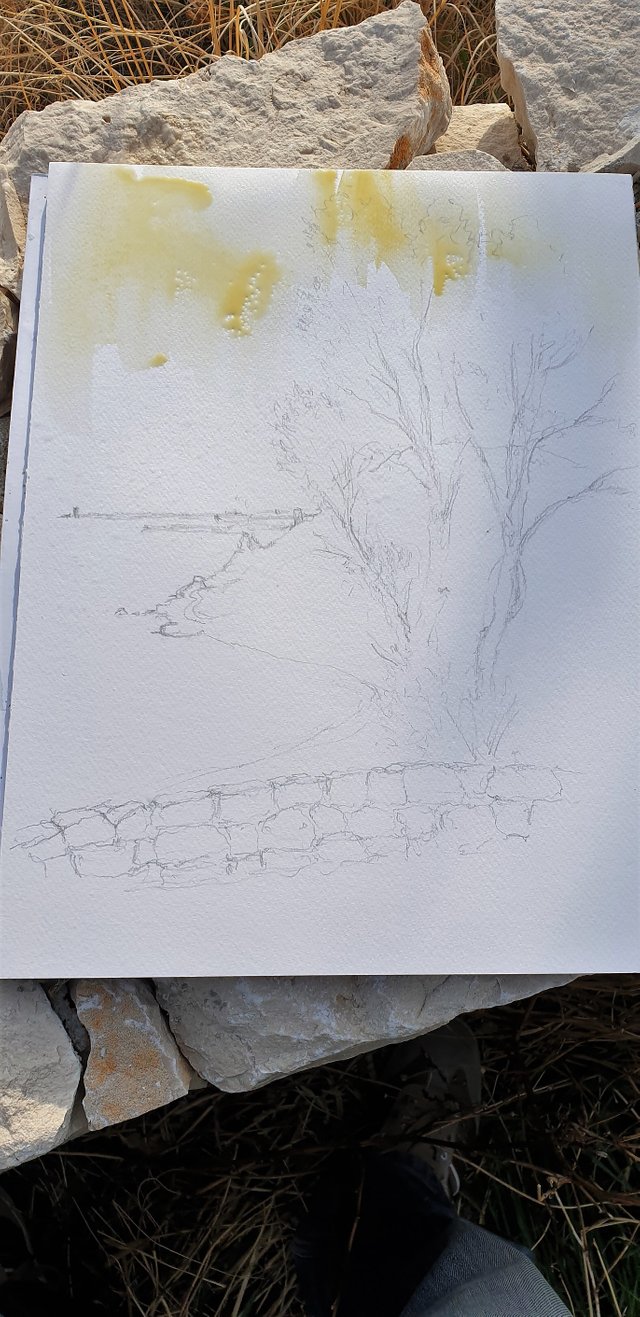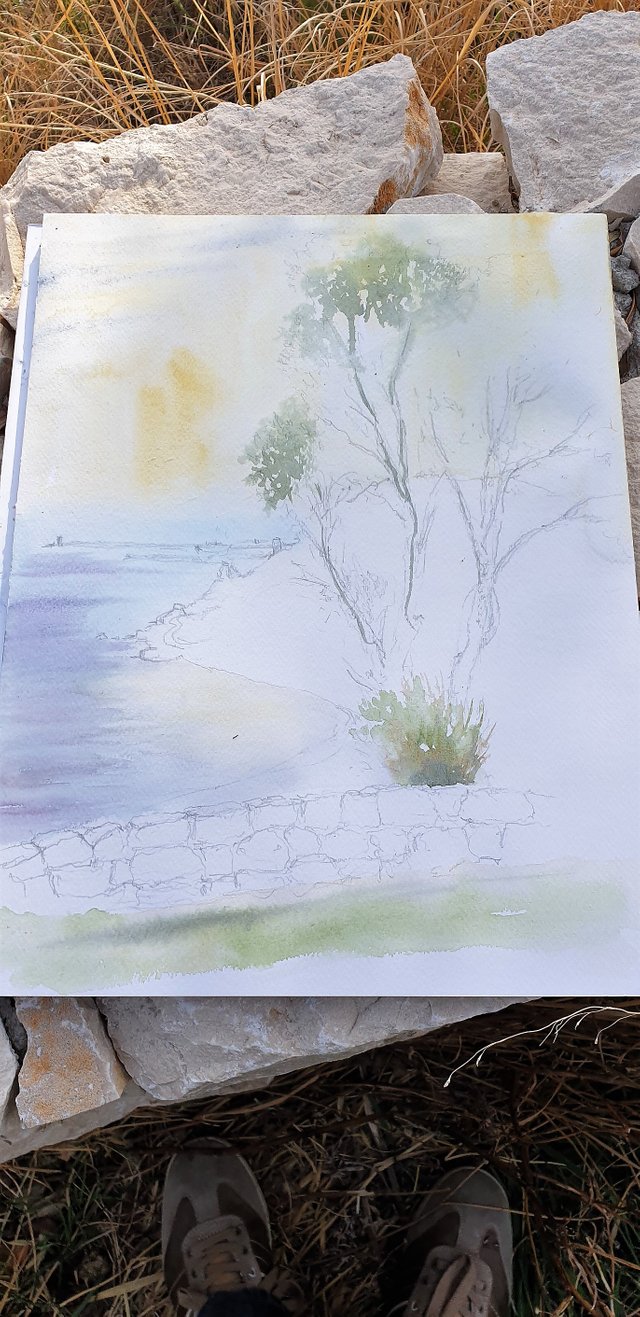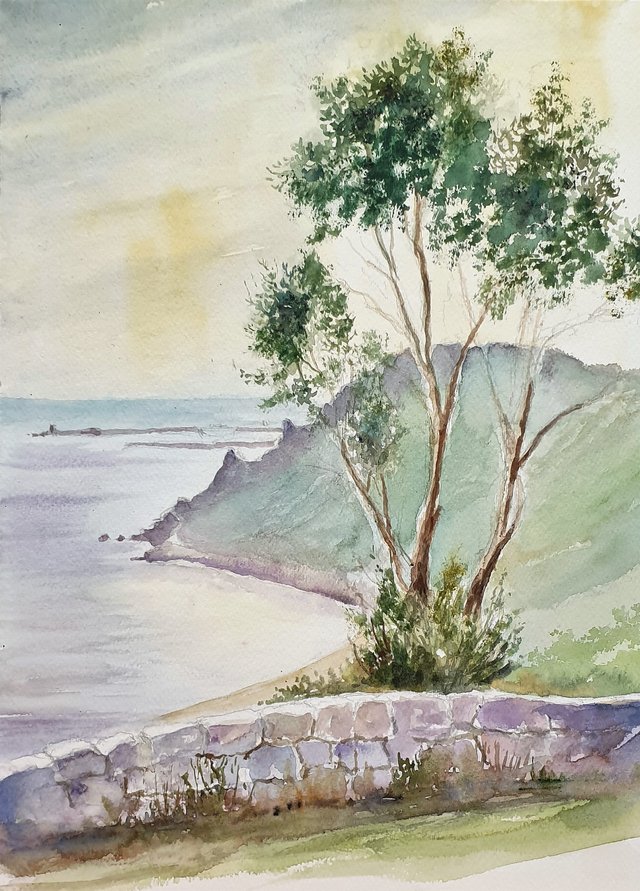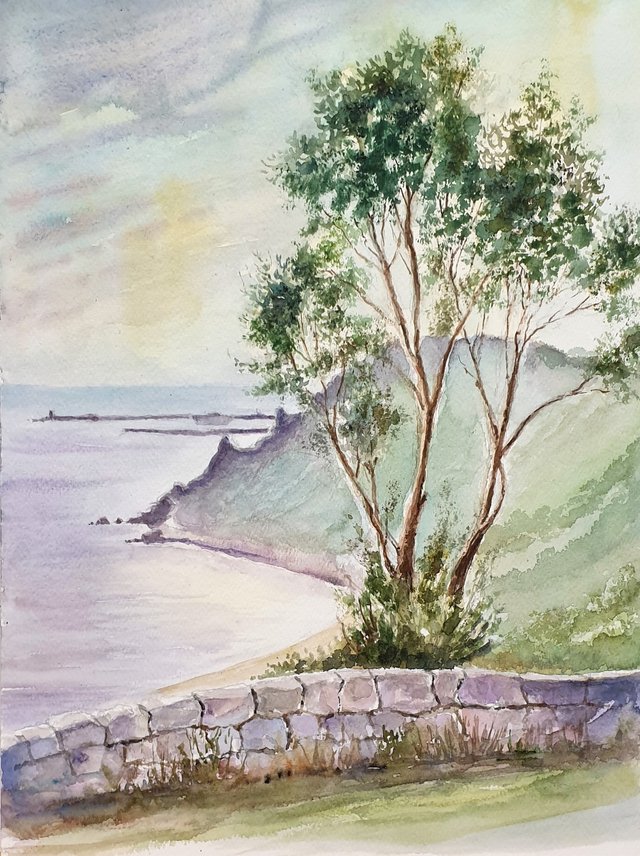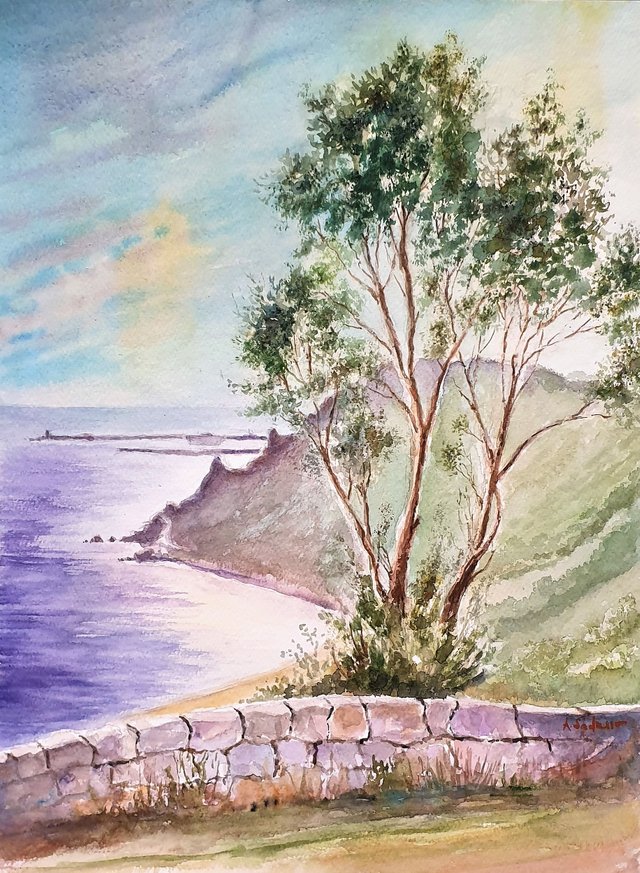 I added purple shadows to highlight the landscape and this is the end result.
I hope you enjoyed my watercolor.
A hug.
Armando.
STEEM ON!!!

Dall'alto di una collina
Ciao a tutti cari amici e ben tornati sul mio blog.
Oggi condivido con voi un dipinto ad acquarello che ho realizzato durante una escursione su una collina con alcuni miei allievi.
Si tratta di un particolare scorcio con vista dall'alto e controluce.
Condivido anche alcune fotografie del paesaggio e dei passaggi della realizzazione.
E' stata una lezione difficile perchè abbiamo dipinto controluce e in piedi appoggiandoci sopra un muro di pietre.
Nel dipinto ho cercato di dare leggerezza agli alberi in primo piano e al muro in pietra con più velature per lo sfondo violaceo.
Spero che il mio acquarello vi sia piaciuto.
Un abbraccio.
Armando.
STEEM ON!!!

my Facebook page: https://www.facebook.com/armando.sodano


Art teacher
Curator of cultural activities
Artistic director and President of the Cultural Association "I Colori della Vita"
https://www.icoloridellavita.life/
and "Fuori Controllo" Festival
https://www.facebook.com/fuoricontrollofestival/