The new Curators of Operation Curation Delegation + some bonus footage from Steemfest!
First off I want to thank everyone applying for the curation positions, the demand has been way bigger than anticipated and it gives me a really good feeling that we at OCD are doing a good thing for the platform and its health long term.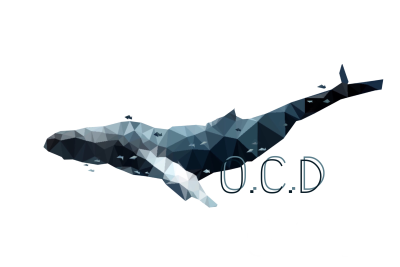 There were 51 users applying for the position of 5 Curators
Its just really amazing and shows how the platform is growing and the need for manual curators along with it. We at OCD were really overwhelmed and had a lot of discussions over the applicants and who would be the best addition to the team. Of course with that being said, those that did not make it need not to worry as we will be looking to grow more and more over time to be able to cover more undervalued and quality authors on the platform while at the same time incentivizing all other manual curators to also vote and support them. To find out more about how you as a manual curator can do that, read this post.
As with the Steemit platform we are at the beginning phase and we are looking forward to communities and SMT's to grow with them. Before I get to the new Curators I wanted to show you a clip from the recent fireside chat with @ned from Steemfest, many of our curators felt starstruck of the CEO mentioning our project and are very excited about the future. Here is the youtube clip, the original is from the youtube account SteemFest. Make sure to check out all the Steemfest videos as there are some really interesting and exciting talks in them.
We had a few of our own OCD curators attending Steemfest this year and we hope they enjoyed themselves and learned a lot, OCD had a break from the usual curating during #steemfest to resteem posts from there and it looks like everyone had a blast!
---
The chosen Curators
Since the overwhelming amount of applications and my Steempower allowing for some more delegations to the curators, we decided to go for 7 new curators instead of only 5. Congratulations to the new Curators:
@gniksivart
@geke
@martibis
@heymattsokol
@futurethinker
@ashleykalila
@cabelindsay
Please message me on steemit.chat or discord under the same username for an invite to our discord channel. There you will be brought up to date on how things work on OCD and you can freely ask more questions about it and the team will help you get started. Delegations will go out once every new Curator has made it onto the channel and is ready to start curating! :)
---
For those that didn't make it this time, there will always be another time. In the near future I will be making another post for a new language we will be adding to the OCD International team!
Thanks for reading.
---