Hello Steemit, today I come to present a drawing that I did about 22 years ago, this time was a trip that made my wife and I to the city of Cuenca.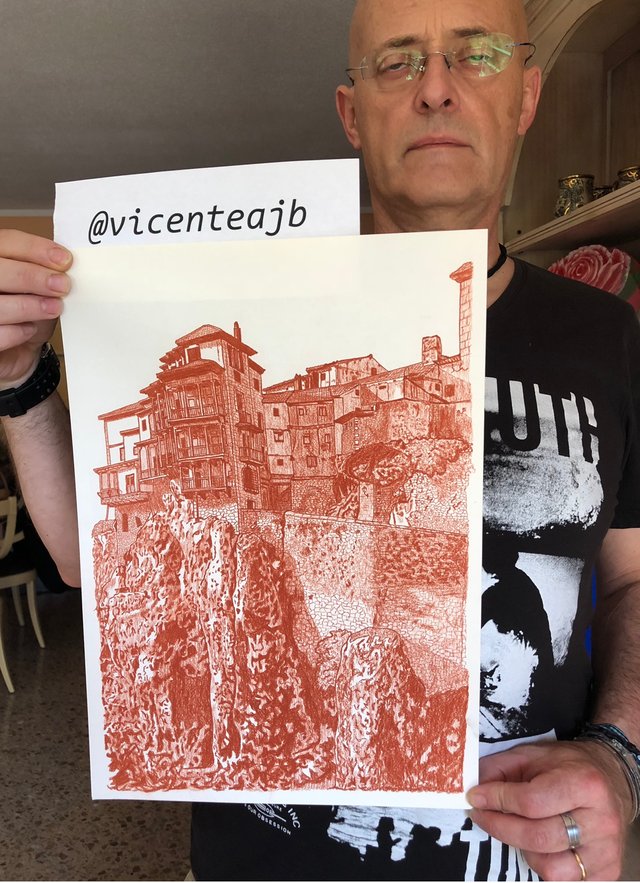 It is drawn based on a photograph that we made of the famous hanging houses, one of the tourist attractions of this city and it is impressive to see how they are built on the same rock of the ravine.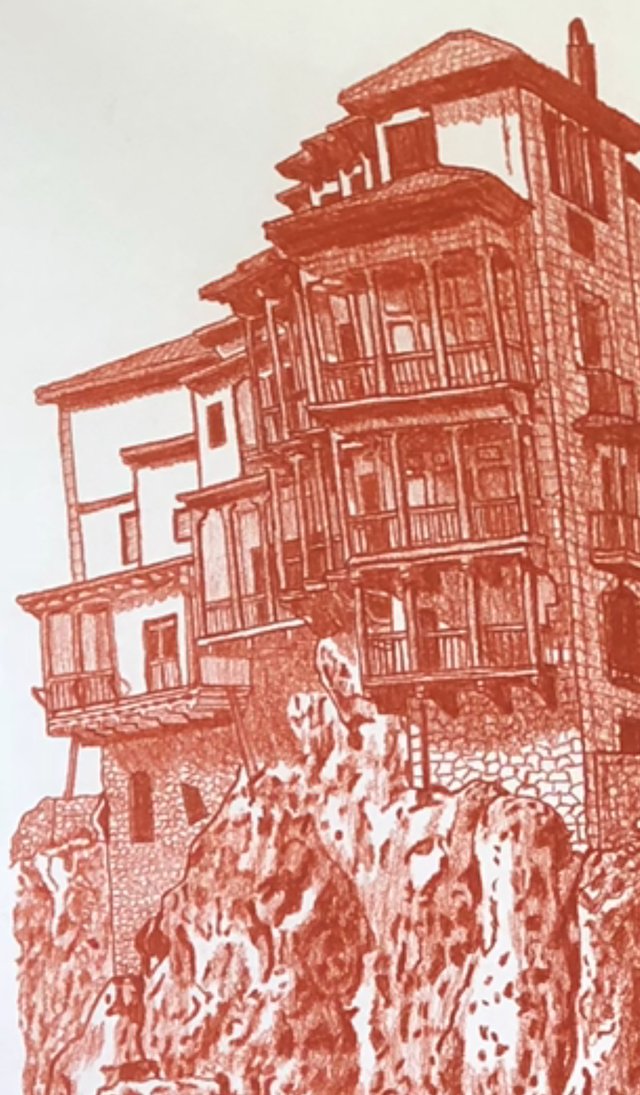 In this House is located a restaurant, specializing in the typical products of the area.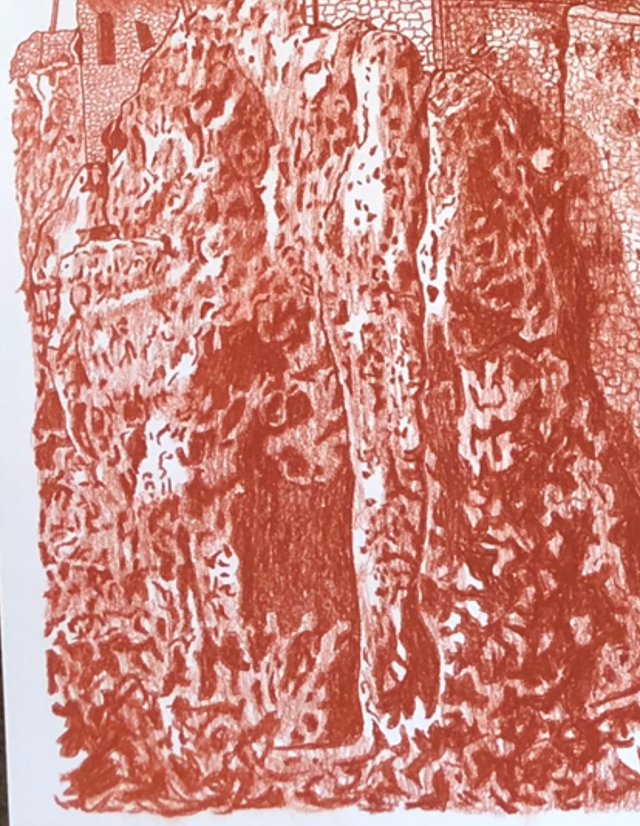 This area of Spain has spectacular spots a few kilometres from the capital of the province, in fact draw one of the most famous, I will publish shortly.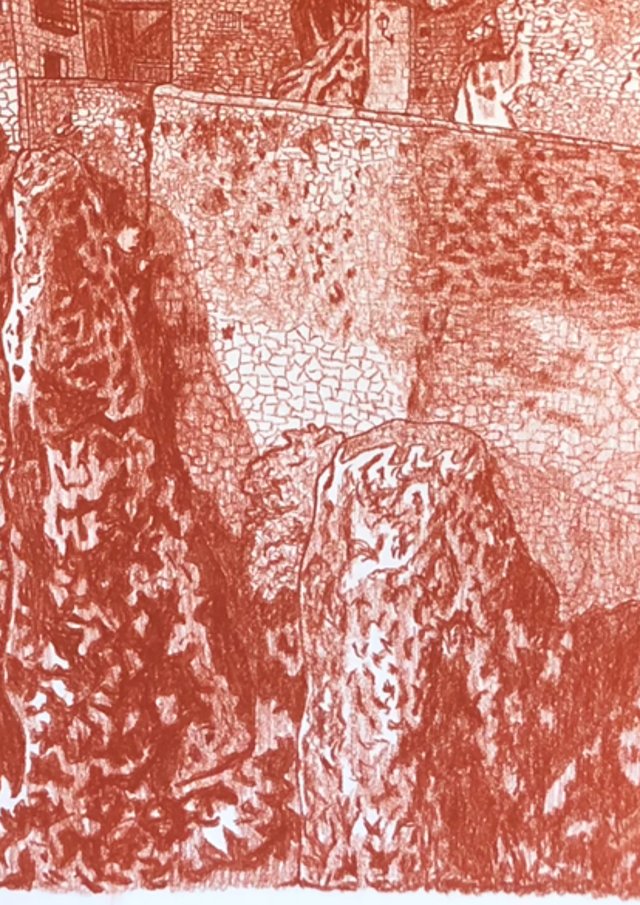 It cost me a few hours to make this drawing, as I pawned that all the possible details, is one of our favorite sites.
For this drawing I used
• 45X32 Thin Paper
• Graphite Pencil 8h
• Sanguine Pencil by Faber Castell
I hope you like opinéis and criticize, because of the good reviews are improved work.