I think there is no place in the world where some cake isn't made. Just imagine how many different cakes are made every hour with different taste and structure. It would take us years and years just to try them or make them. I don't think about that often but today I thought about it and it feels overwhelming. I'm always looking for new recipes throughout different sites and different continents. I noticed that in America their accent is on aromatic biscuits. In Russia, for example, are sweet pastry, in Italy ice creams, in China aromatic cakes and etc. Here in Serbia there is connection with all continents in term of cakes and bakery. We love creamy cakes with whipped cream, fruits, chocolate...
For today, I wanted to share cake that is called "Continent cake".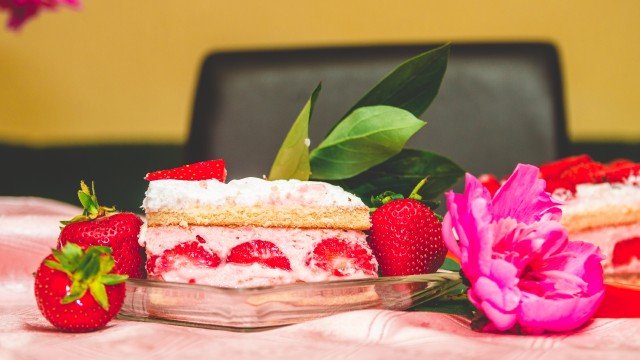 You will need:

Crust
8 eggs
6 spoons of sugar
8 spoons of flour
1/2 of baking powder



Ganache

200 ml of sweet cream
100 gr of white chocolate
100 gr of dark chocolate



Filling

1 l of milk
3 puddings with strawberries flavor
1 kg of strawberries
250 gr of butter
8 spoons of sugar
Preparation:
Separate egg whites and yolks then put whites in bowl and mix it by adding sugar. After that add yolks and mix it with flour and baking powder. Split that in half and bake two crusts in oven.
For ganache
First you will need to heat up sweet cream and add chocolate, don't mix dark and white chocolate together, do it separately. Mix until chocolate melt and let it in freezer to cool down.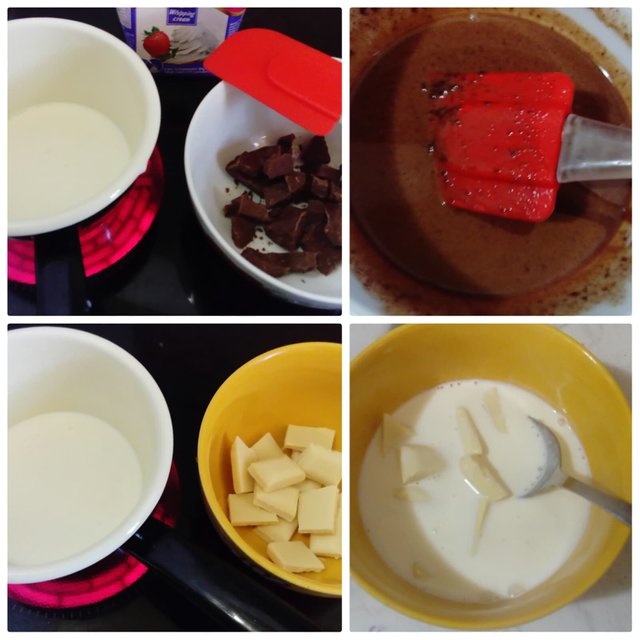 For filling
Cook pudding and when pudding is cooled down add butter and mix it well together.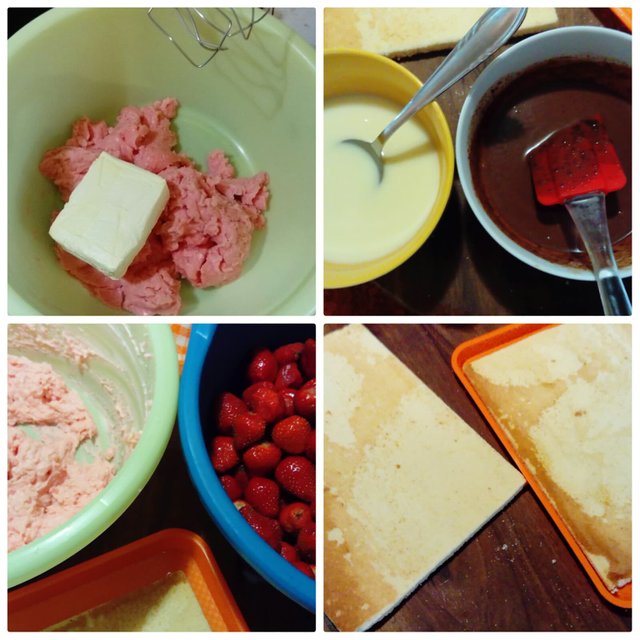 FINALE
Place first crust on tray and spread it up with ganache that was made with dark chocolate and after that add half of a pudding that you made and over pudding add strawberries. Then over strawberries and rest of the pudding. After you do that, add second crust on top of that and spread it with ganache made from white chocolate. And for the final step, add whipped cream and decorate it how you like it.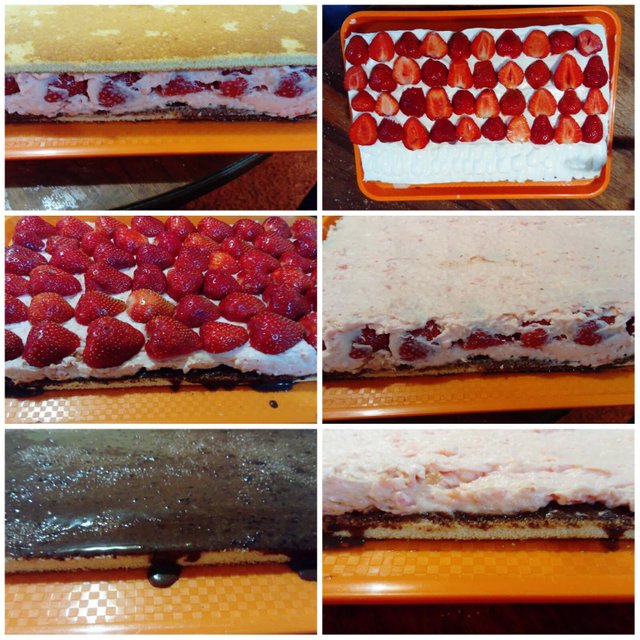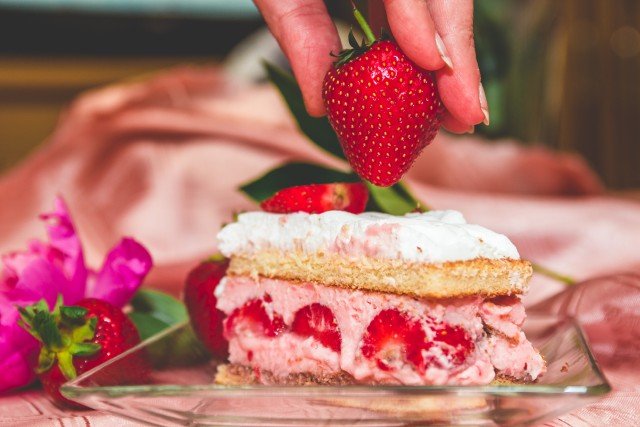 Continent cake can make everyone in this world, no matter where are you from. Everyone should try this cake, I would be happy to hear your opinion about this cake. Have a nice night/day! :)