Night is slowly coming, Sun is still shining bringing warm weather that was perfect for walk through the national reserve "Carska bara" here close to my village. Beautiful place just for relaxing with friends and walk to the end of the road. Our goal was to go to "Belo jezero" and wait for sunset, because that is the most beautiful place nearby to see Sun going down to the horizon. Just to make it clear at the beginning, there wasn't Sunset, because there were clouds. :D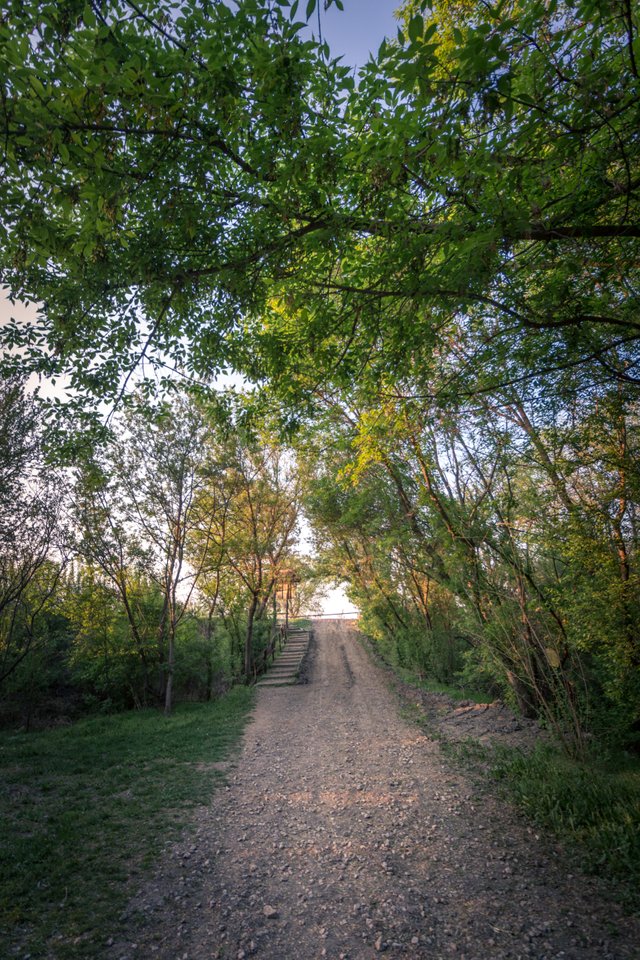 Before that I will show you some beautiful details of national reserve. As Spring came few weeks ago, everything is beautiful now, that tiny road, Sun passing through leaves giving beautiful contrast between green and oranges.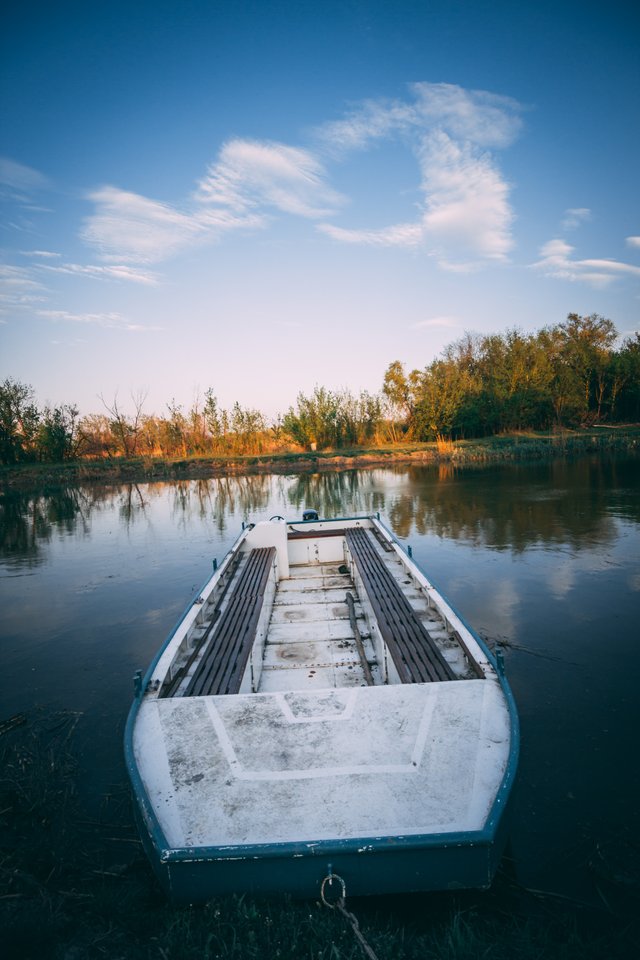 At the weekends, during Summer, this place is crowded with people that came here to relax and play with their families, riding with boat that doesn't work right now, season didn't started yet but soon it will.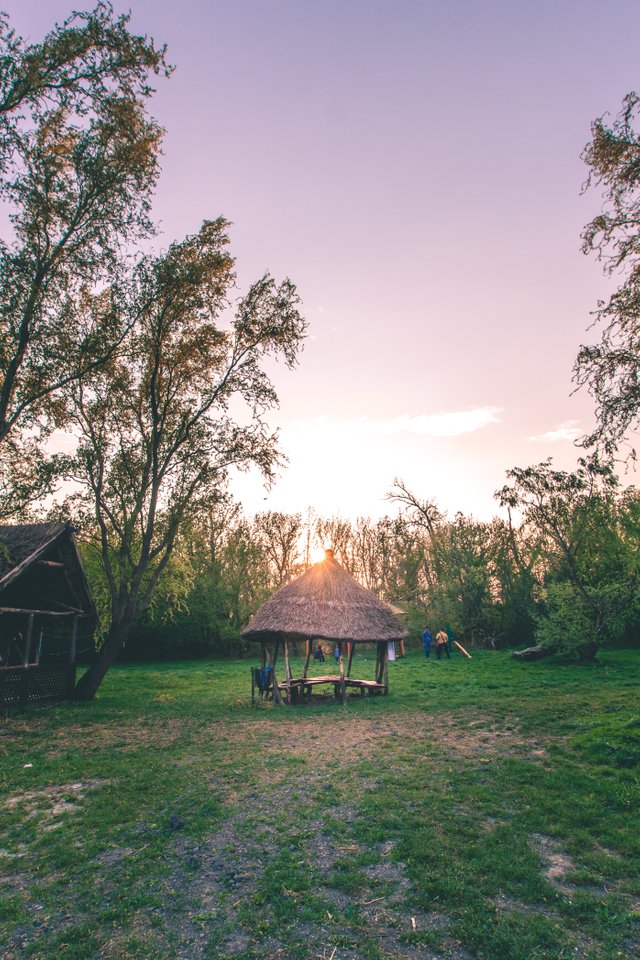 This is place is full of different trees that are here for 50-60 years or maybe more. Some of them were cut because of huge thunderstorm that are in Summer. Because of preventive, people cut them just to make sure everything is secured for people that are walking near them.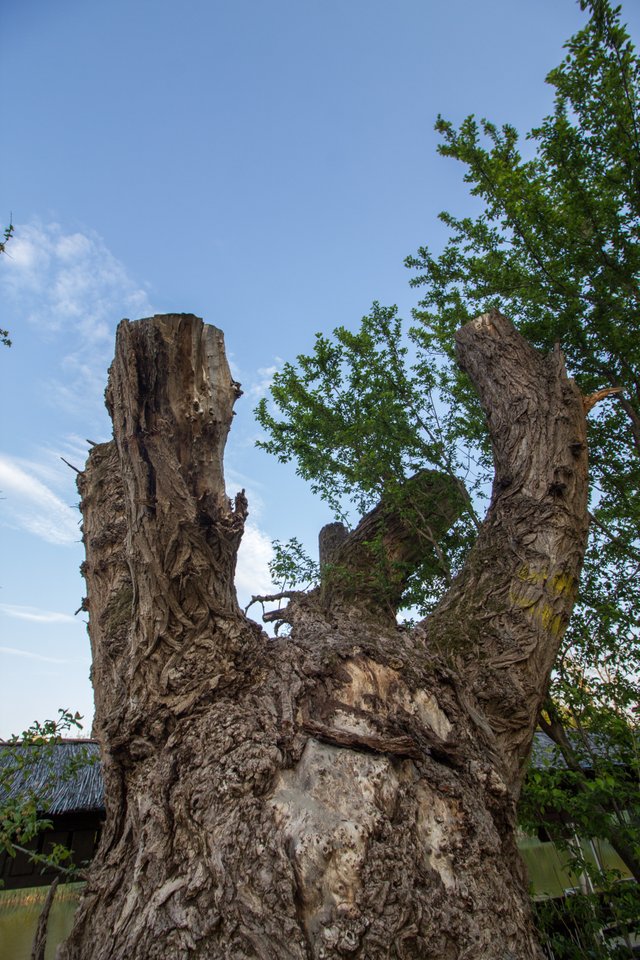 This is the view that you can expect during stay here. This is just a beginning of the road, after that you are going into the woods where you can see a lot of different kinds of birds that are flying above nearby river.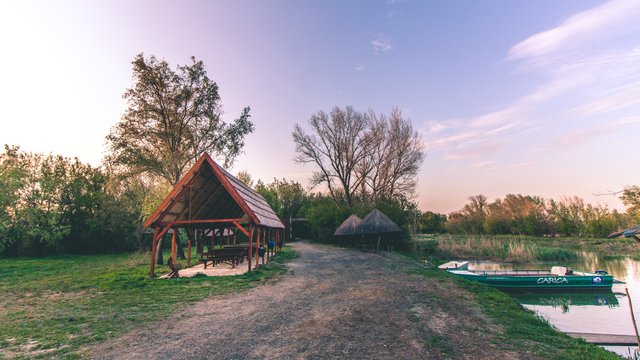 There are some little bridges that are going across ponds, it has also beautiful view that you can see in photo above this. Sunset is great here.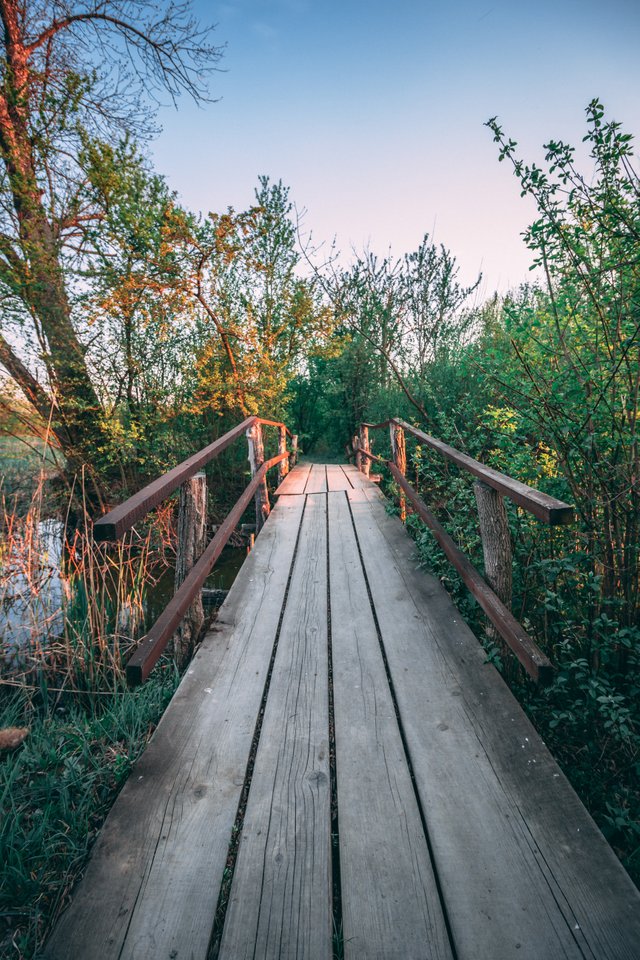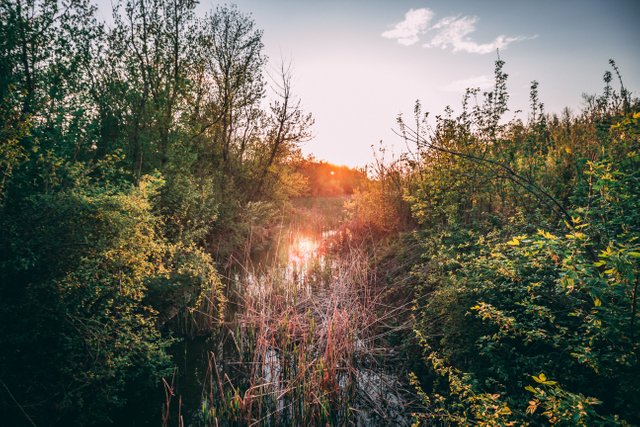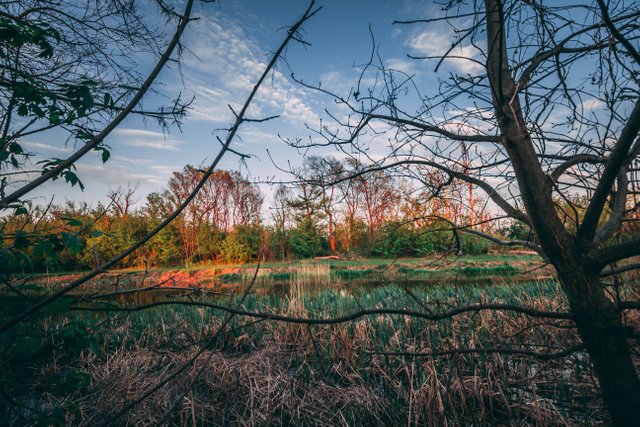 Now, let's go further more before night comes out and cold kicks in. As you can see road is pretty tight but it's beautiful. :)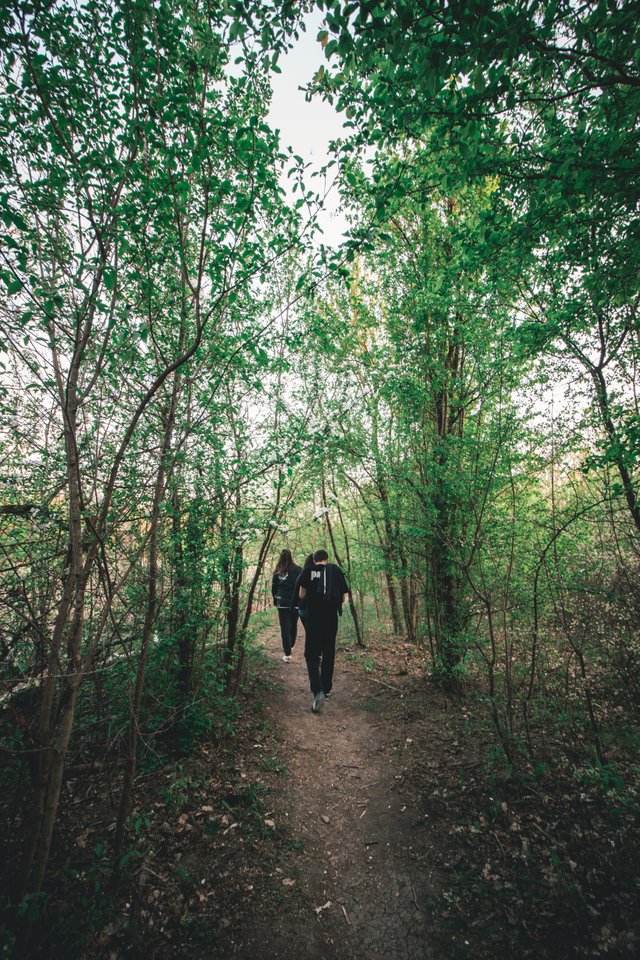 There are a lot of stumps that were cut or just destroyed by the thunderstorms that are left laying around to make this scenery look much more amazing and it also combining natures rage and beauty at the same time.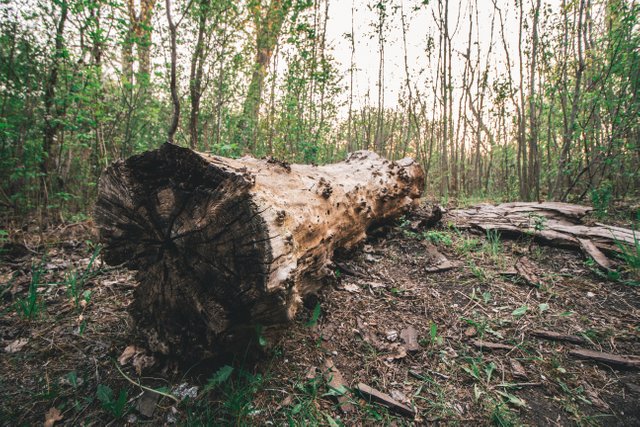 These fruit flowers making great contrast between that greenery that is all around these woods.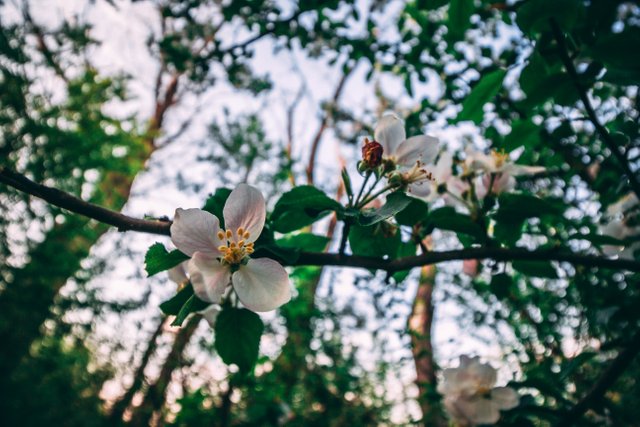 We went back pretty fast because it started getting cold and we didn't wanted to miss Sunset in Belo jezero so we head there as fast as we could. :D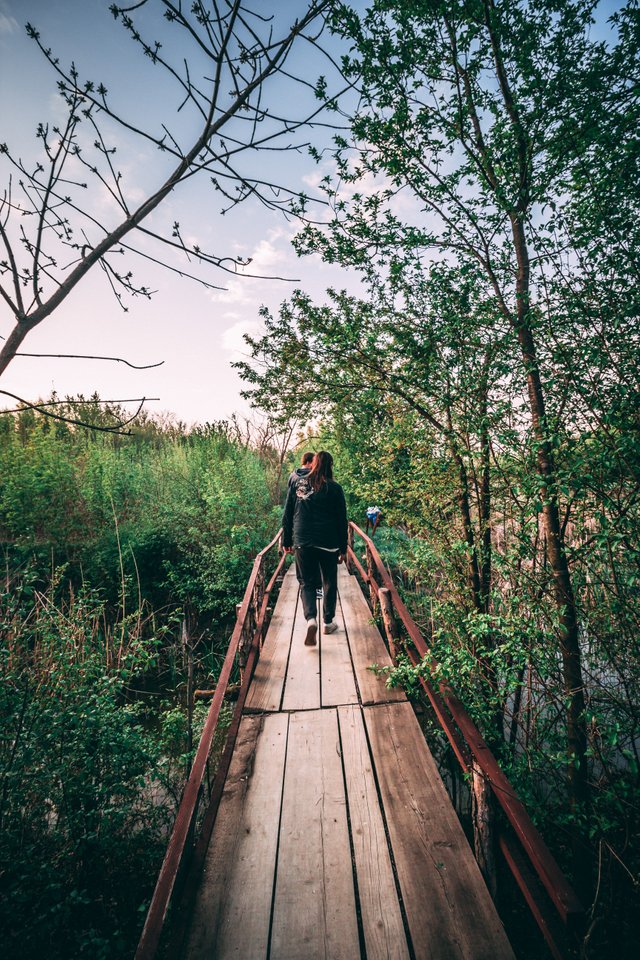 This is the view that you are getting when you get out of that woods, this was taken on the road, sometimes there are a lot of fisherman here that are enjoying their weekends a little bit different than we.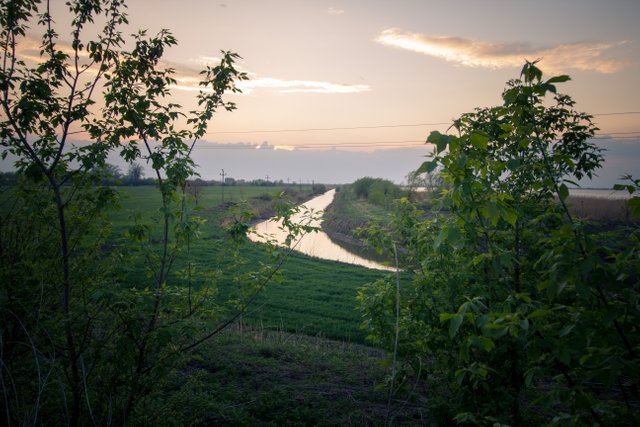 We found this little spider that is collecting vitamin D from the Sun. :D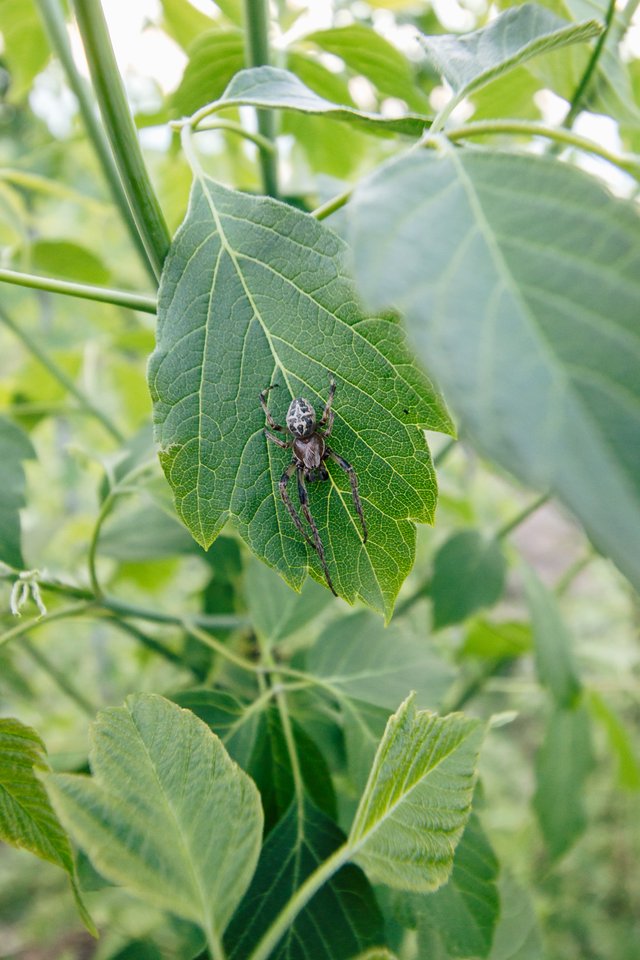 And at the end of our little journey, we came to Belo jezero and we were disappointed because clouds were covering beautiful Sun. I mean, view was still great but not as we expected to be, we will go there in few days again and hopefully there will be no clouds.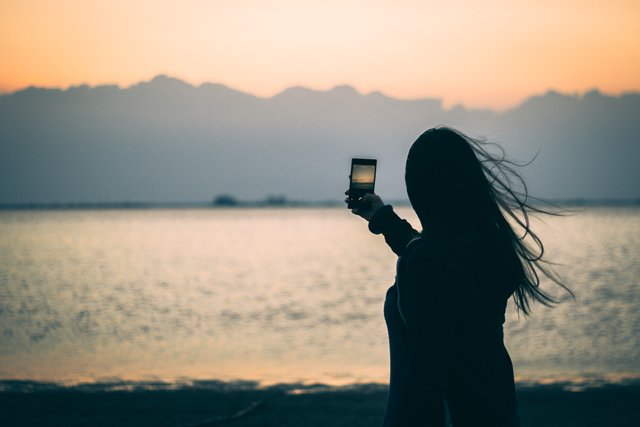 This is us for the end of this post, we had beautiful day yesterday. We had much fun during our walk and I hope you enjoyed this as much as we did.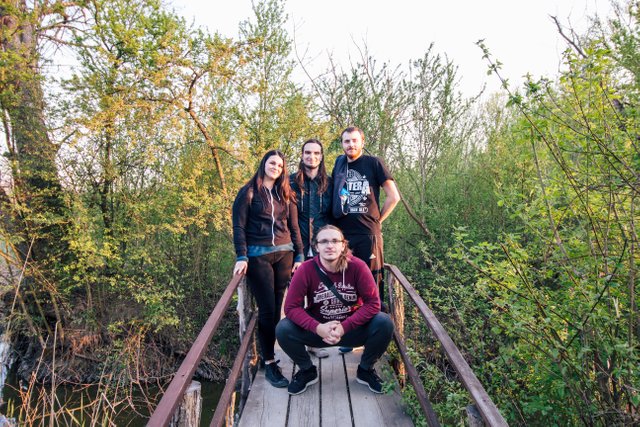 Thank you for stopping by! :)