Hi!
A couple of weeks ago was my father's (@bennywb56) birthday and we had a nice family gathering :) All of us were there although my older sister could not make it, as she is so far away in Canada.
This year's birthday was extra special because at that time, we had our brother in law to be, already arriving from Irian Jaya. Yes, a week after my father's birthday, my youngest sister got married (then moved to Irian Jaya). So all around special month, April was for our household :D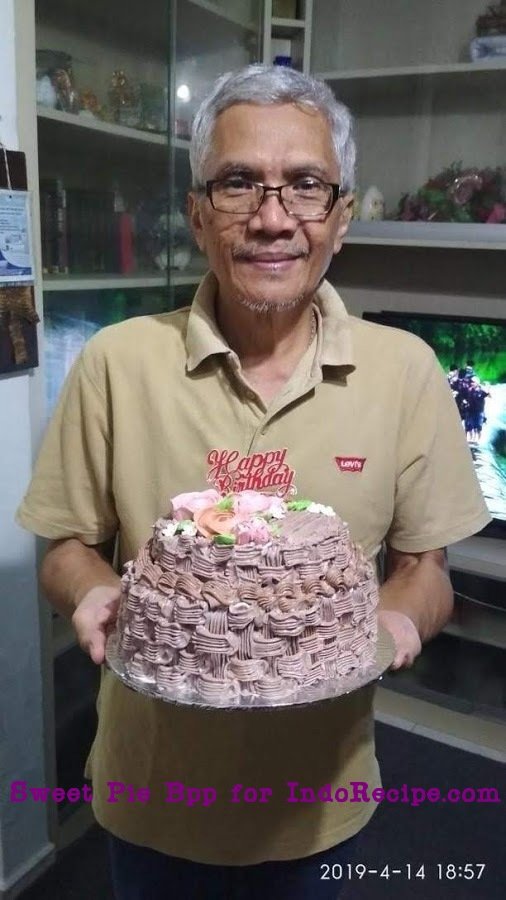 As always, my oldest sister would prepare the food, while I would prepare the cake.
This year I made a surprise money cake. Do you know this cake? It's been trending on caking world for the past 2 years now. A sum of money are inserted inside the cake, then the birthday person would pull it out of the cake, making it a surprise present, in a way or two :D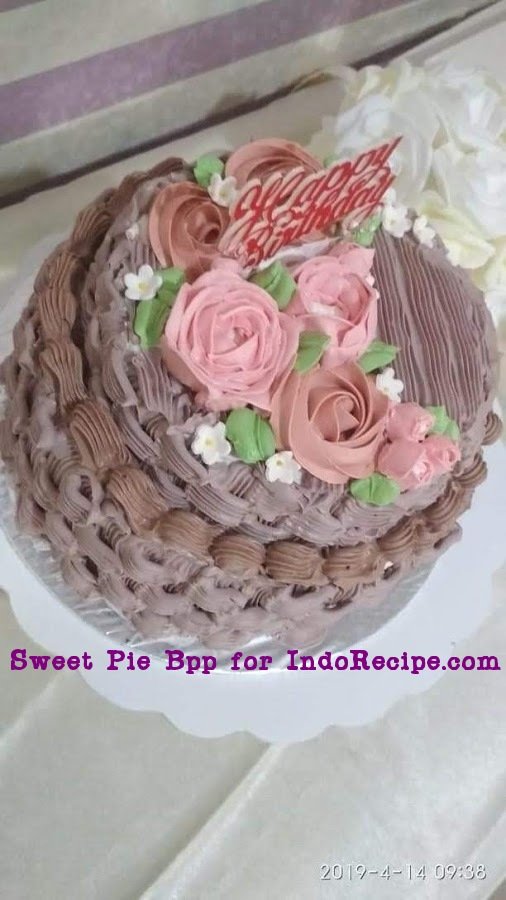 Here is a video to show you when my father pulled out the surprise money from inside of the cake :D The surprise money were attached to the Happy Birthday pick, by the way :D
Isn't that fun? It was indeed a fun cake to make. My 1st trial and it was a success. Of course, I could have inserted more money, if only I had more haha :D
When I showed it to my sister, The Kitchen Fairy, she got jealous as she has not yet try to make such cake, she said :D
Unfortunately it did not cross my mind to take step by step pictures as I have a 3 years old to take care and he is always around his mama. It was not easy finding time to prepare the cake in a more relaxing moment. But let me share you the recipe for the cake and the buttercream. I promise next time I will recreate this surprise money cake again, and will make sure to show you in more detailed :D
Cake
6 whole eggs
168 g all purpose flour
150 g sugar
1/2 tsp of baking powder
75 g of margarine, melt
1/2 tbsp of SP (or Ovalet), this is a must
Beat eggs, sugar, and SP until combined and fluffy
Fold in dry ingredients and melted margarine
Bake batter in 22 cm round cake pan and bake until a skewer inserted in center comes out clean
Cool on rack
I baked 2 cakes. The bottom was 22 cm in width, the top was 16 cm in width. The recipe for the top cake was the same, but halved.
As for the buttercream, here is the recipe :D
Buttercream
1 kg white margarine (shortening)
sugar syrup (made by boiling 250 ml sugar in 250 ml water), room temperature
1/2 can of sweetened condensed milk
Beat until creamy
The buttercream is good for piping and tastes delicious, but yes, sorry, I did not take step pictures this time. Check back here again, will share some other time :D
Sometime next week, I will be sharing a wedding cake I made for my sister's wedding, if you'd be interested :D But for now, here are some pictures of what my oldest sister prepared for father's birthday a couple of weeks ago :D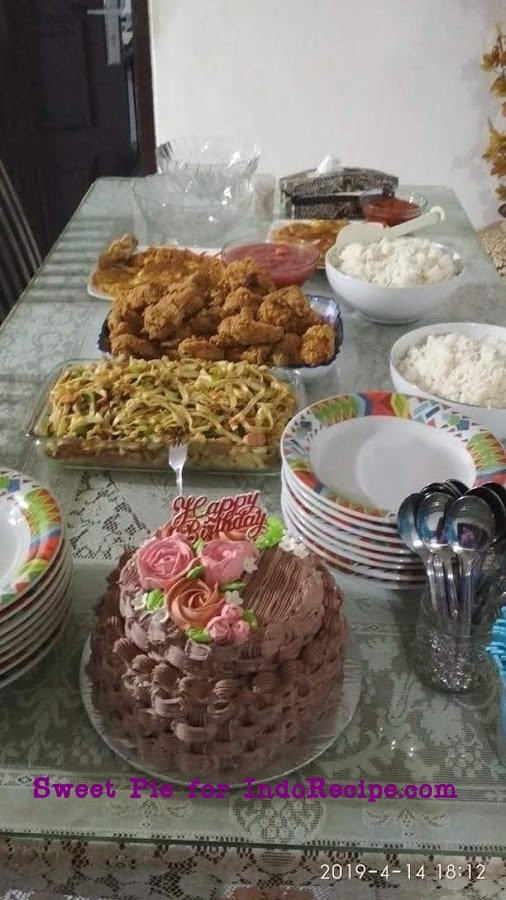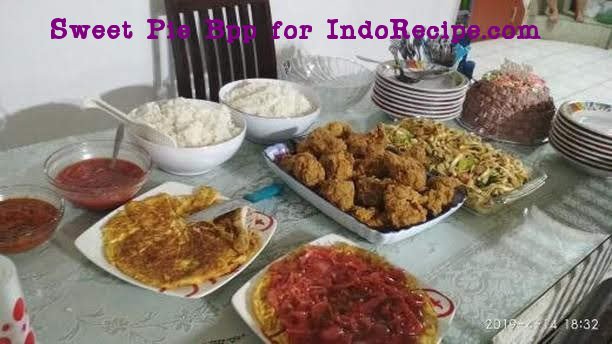 If you are in Balikpapan, Indonesia, and you need snack box, cake, desserts, etc., for your gatherings or parties, come look me up on Instagram, https://www.instagram.com/sweetpie_bpp/ You can contact me on WA too :D