Rich and Thick Chocolate and Cheese Pan Cake
Hello,
This following pan cake (or pancake), is on the thicker side and it is Indonesia specialty. We call it either Terang Bulan or Martabak Manis.
The topping or filling are various, depending the vendors and/or the provinces. For example, in East Borneo, they would have sticky black rice as the authentic filling. However, the common fillings/topping throughout Indonesia is either chocolate rice (grated chocolate), cheese, or a mix between chocolate and cheese. With either of these fillings, vendors would still top them with drizzle of sweetened condensed milk.
So this pan cake is rich, thick, and have a lot of calories, to be just eaten by one person ha-ha This is the kind of pan cake where you want to share with your family or friends :)
I like when the filling is mixed of chocolate rice and cheese, and that is what I will be sharing below :)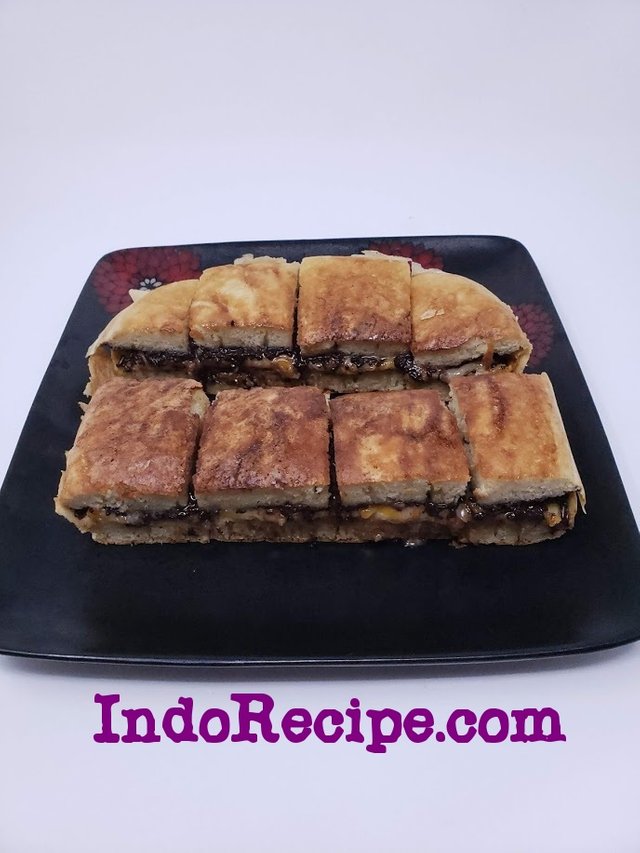 250 g flour
50 g sugar
A pinch of salt
300 ml milk
2 whole eggs, beaten well
1 tsp vanilla extract
1 tsp baking soda
Addition:
5 tbsp salted butter, melt
1-2 tbsp sugar
Filling:
Chocolate sprinkles, milk based one, sometimes called chocolate rice, known brand is Hagelslag (Dutch)
Grated cheddar cheese
Sweetened condensed milk, as needed
Method</>
Mix everything in a bowl but baking soda. If needed, strain so no lumps, then let rest for 15 mins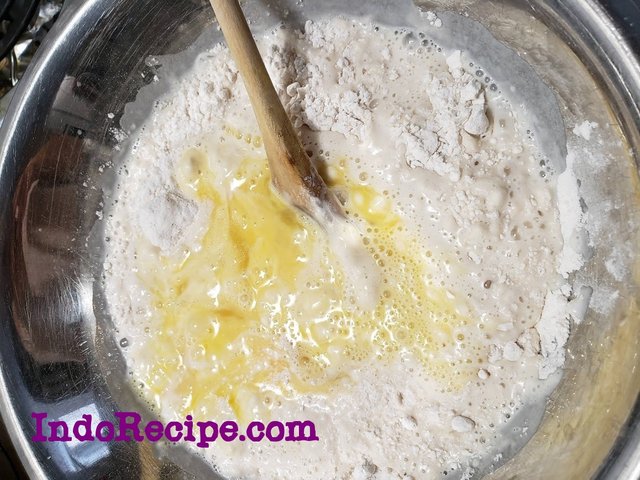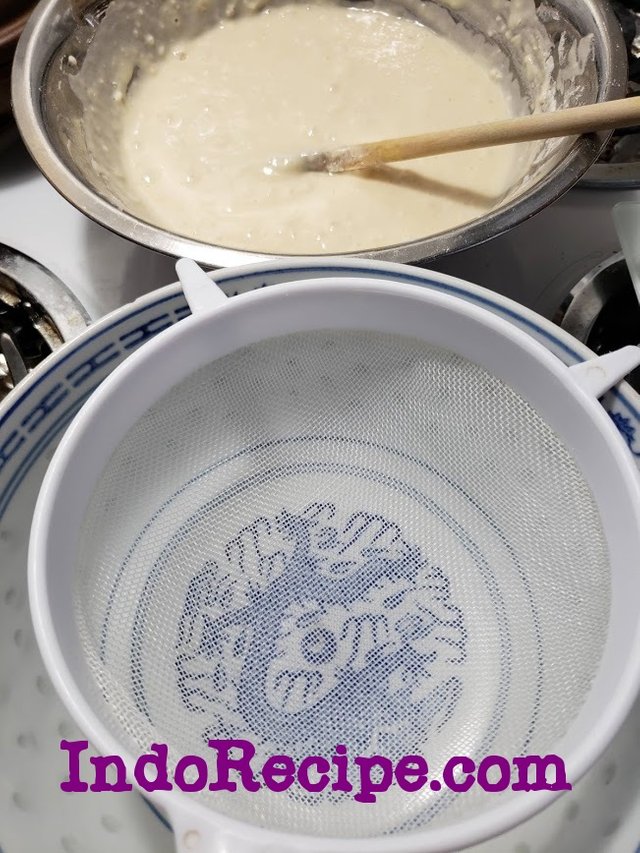 Heat a nonstick pan on low heat, brush with melted butter
Once pan is hot, stir in baking soda into batter, then our batter into pan, cook covered for 10 mins until you see pores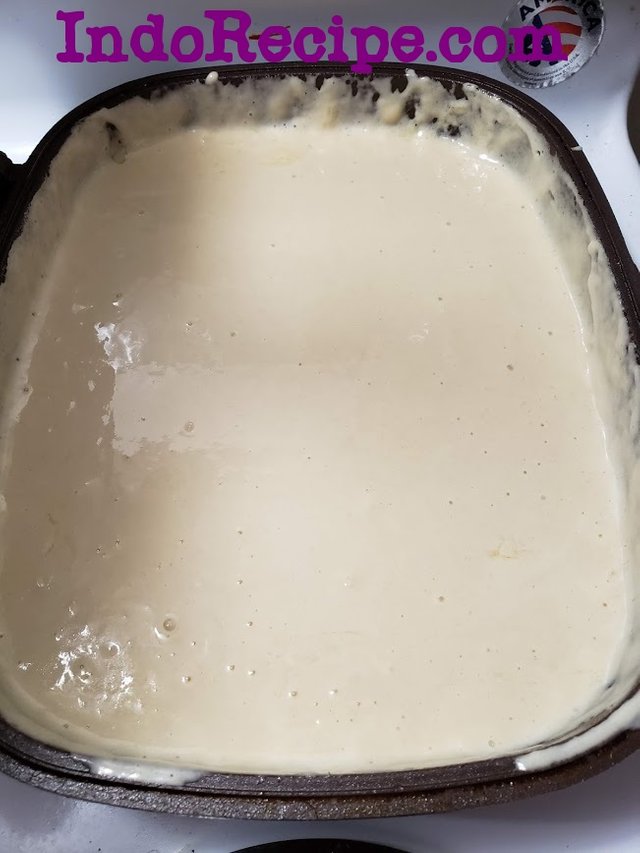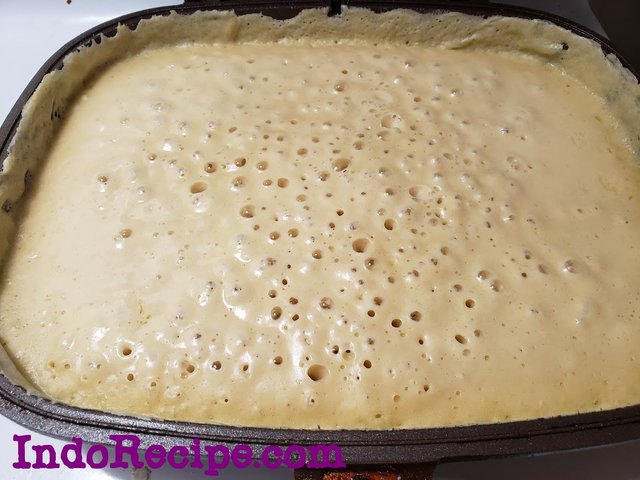 Sprinkle surface with sugar, cover and cook for another 10 mins
Take out pancake, brush with melted butter, sprinkle half with cheese, half with chocolate sprinkles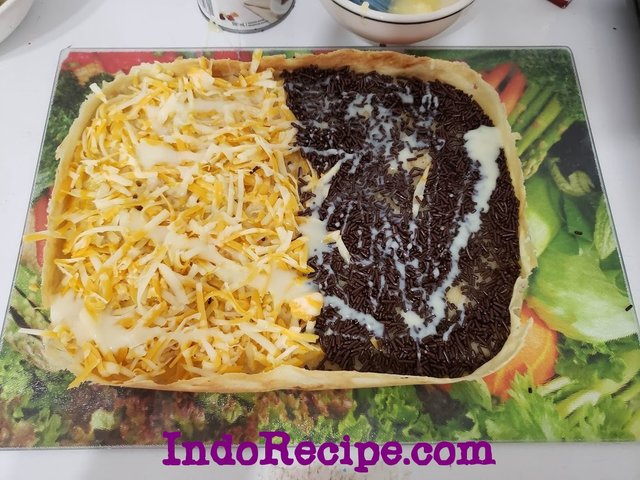 Drizzle condensed milk all over, fold pancake
Brush outer pancake with melted butter, slice and serve immediately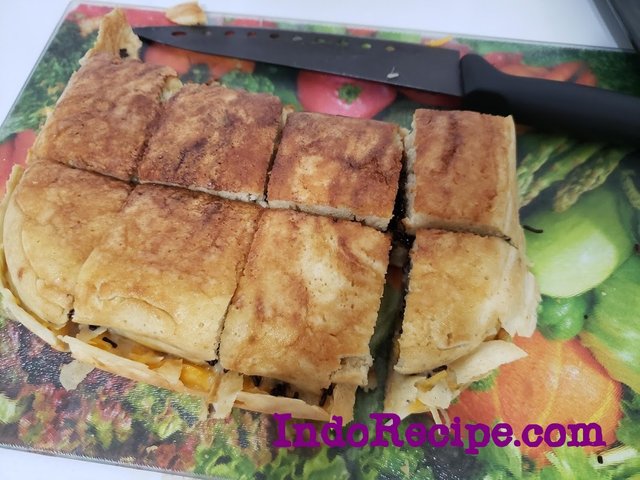 ---
Once I am back fully, I will resume my daily theme, so that it would be easier for you to find them :D Thank you!
All photos and recipes on my Steemit account are mine. You can also find them posted on the following links!
Find me on Facebook: https://www.facebook.com/indorecipedotcom/
Find me on YouTube: https://www.youtube.com/user/becakpilot/
Find me on Instructables: https://www.instructables.com/member/klinong/