Hello!
I have a recipe to make doughnuts in a quick way :)
These doughnuts do not need proofing as there is no yeast in the preparation. While they are good, they remind me to fried cake rather than airy doughnuts you would get at a doughnut shop, I have to mention. Nevertheless, these are pretty good if I may say so myself.
You can for sure pipe jam into the center, or top them with your favorite topping or glaze. If you do not really want the hassle, just roll them in icing sugar and they will be coated in snowy goodness :D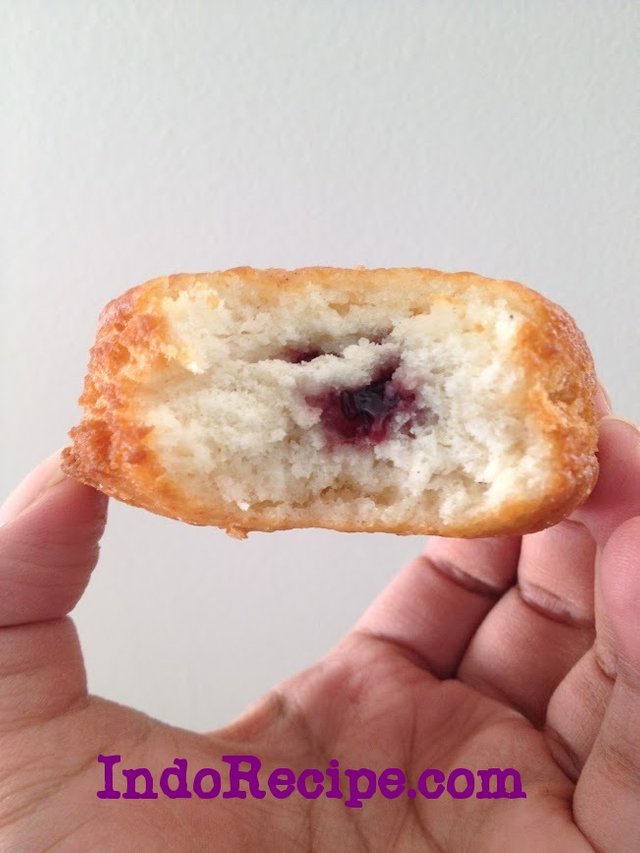 2 c flour
2 tsp baking powder
a pinch of cinnamon powder
a pinch of grated nutmeg
a pinch of salt
2 tbsp shortening
1/2 c whole milk
1/2 c sugar
1 egg
Method
Melt shortening and mix it with milk, set aside for 5 minutes
With electric mixer, beat egg and sugar to combine, then add this mixture into milk mixture
Mix dry ingredients in a bowl, then add this mixture into milk, knead
Place dough in the fridge to chill, uncovered, for half hour
Take out dough from fridge, with rolling pin, roll dough into rectangle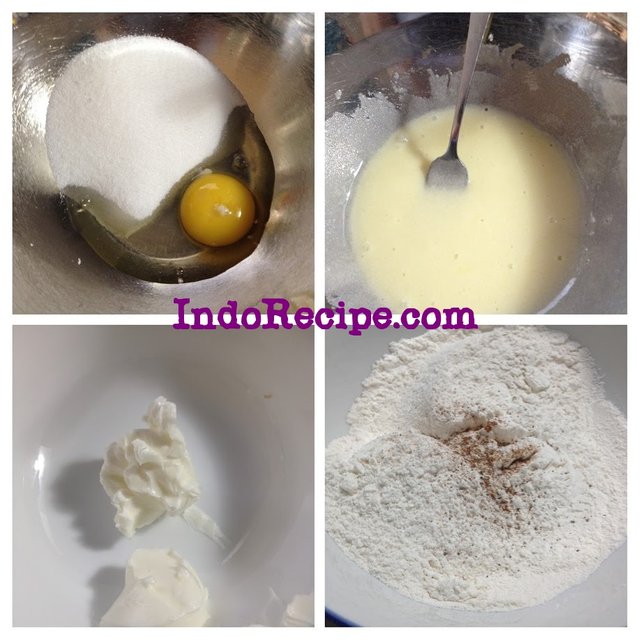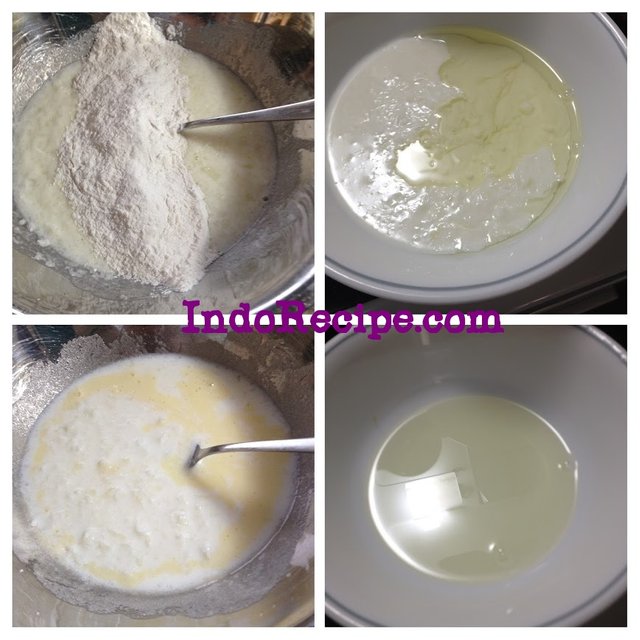 With round cutter, cut dough into doughnut pieces.
Let rest doughnut for 10 minutes in kitchen counter
Fry doughnuts on medium heat, until golden brown
Cool to room temperature before filling or glazing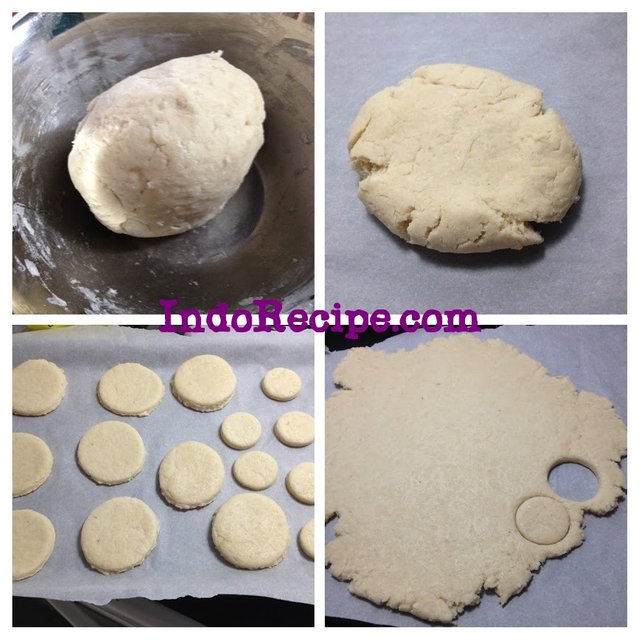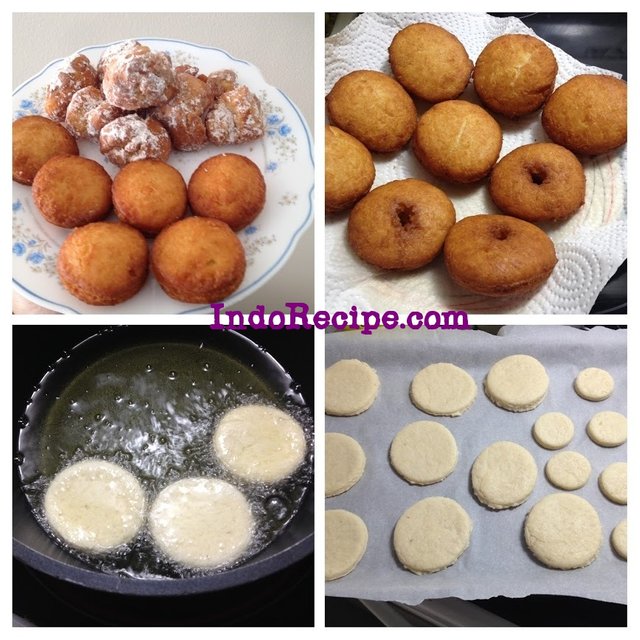 There you have it. A quicky doughnut :D I glazed them with maple, filled them with jam, rolled them in icing sugar, and topped them with melted chocolate and sprinkles :D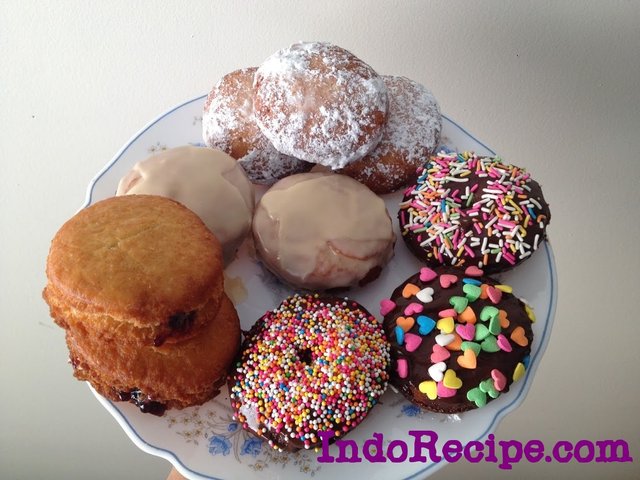 ---
Once I am back fully, I will resume my daily theme, so that it would be easier for you to find them :D Thank you!
All photos and recipes on my Steemit account are mine. You can also find them posted on the following links!
Find me on Facebook: https://www.facebook.com/indorecipedotcom/
Find me on YouTube: https://www.youtube.com/user/becakpilot/
Find me on Instructables: https://www.instructables.com/member/klinong/