Hello friends! 
I want to share with you my work, which I prepared for the course. I love drawing. I love horses. I do not cease to admire the Kratos horse.
I drew a series of horses. I was told by a teacher that you need to draw a big picture or a lot of medium size. I drew a few medium-sized. By the way, my advice, Dear artists, if you just start and want to create your own exhibition, then your paintings should be of a large size, or a number of small ones. Because if you believe big pictures then the little ones among the big ones will be lost. If you do not want your work to miss the eyes of the audience, then make a collection. for example a collection of small paintings on one side. Or hang a few small ones and one big one on one wall.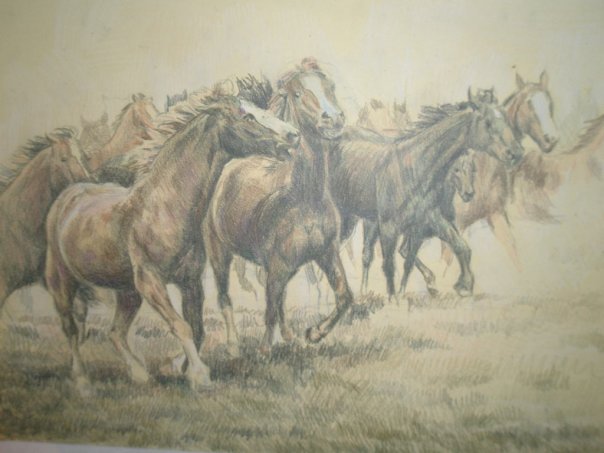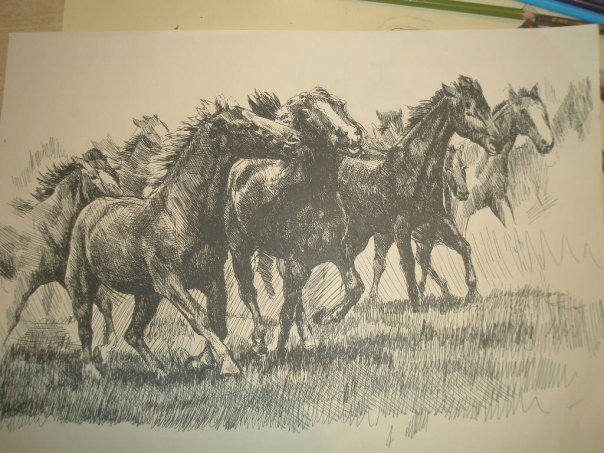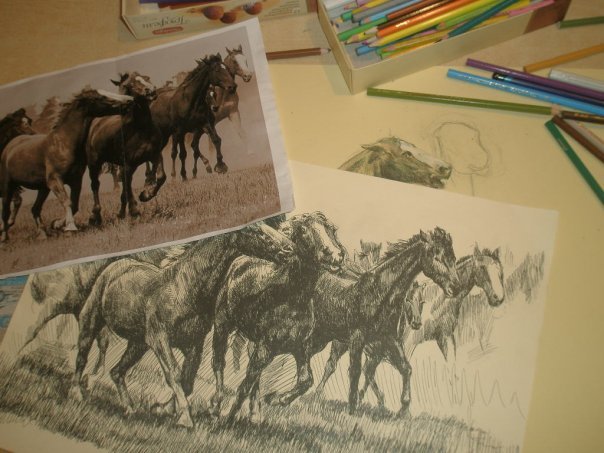 Still neslko advice. For example, draw from a photo. Such a picture you will not draw from nature, because this herd of horses will trample to death, and will not notice the artist :)
As for the photos, here are a few things:
Firstly, it is undesirable to work with photos, and if you work, you will need to completely process the image. Especially it concerns the shadows - they are deaf in the photo (you can see it in the photo of the herd), so the color is usually very distorted. Yes, and composition of the composition .....
Secondly, there are genres that involve working with photographs, for example animal studies. Because this genre assumes an almost photographic image.
Also, many landscape painters make their pictures based on sketches and photographs - especially winter landscapes (there, most often simply from photographs).
Photos are undesirable to use when working on a portrait, here you need direct contact with nature.