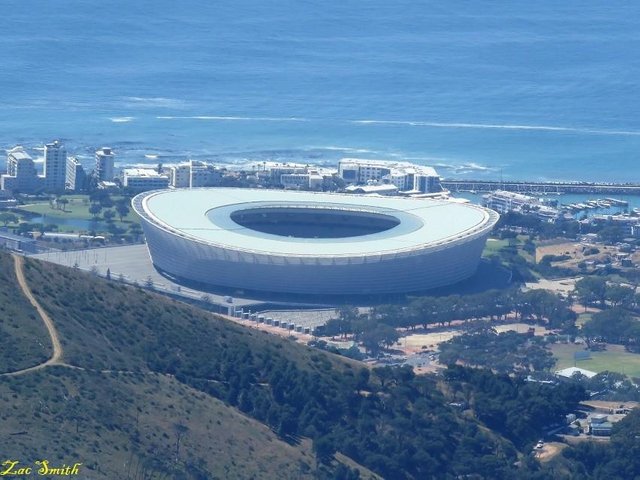 Two stories in here, views from the mountain top and a brave mountain climber.
But first, the famous World Cup 2010 Soccer stadium at Greenpoint in Cape Town. (Photo 1)
The tournament took place in 10 cities across South Africa and in 9 stadiums. It was a very successful World Cup, but left us with a headache afterwards.
What do you do with world class stadiums after a world cup in a developing country?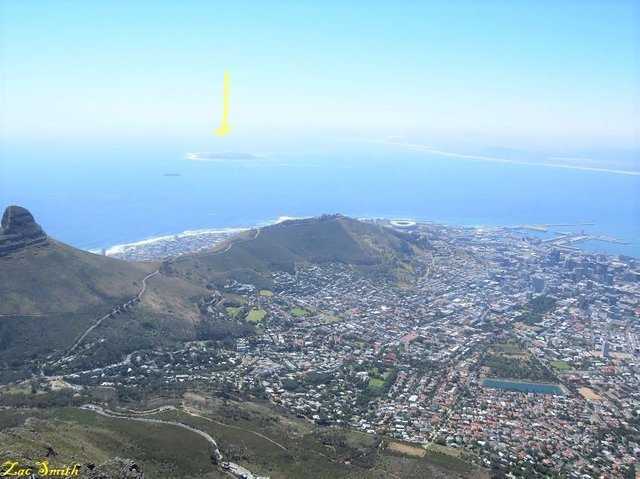 The yellow arrow indicates Robben Island, a place with a terrible history.
"Robben Island lies approximately 12 kilometers from Cape Town and for the past 400 years this island has had anything but a peaceful history.
The island has become synonymous with heartache, despair and a place where people were dumped for various reasons, most of those reasons horrify us today and we often cannot image what it must have been like, what the conditions were for the poor souls shut away from the world, a world they knew existed only 12 kilometers from their own private hell.
For about one hundred years Robben Island became a quarantine station with a hospital for lepers and the insane. During this time there was little medical help for people who were chronically ill, so the island was put in use to house the chronically ill as well".
This all sounds surreal to us today, that you could be exiled to an island with lepers and the insane if you had a chronic illness, but that is exactly what happened".
The great Nelson Mandela was in prison here!
"The only time in history the island was put to a different use was during WW2 when it was a defense and training facility. During the military occupation they improved the water supplying system, built a new power station, erected modern housing and brought in a new boat to for supplies and commuting from the mainland.
From 1961 to 1991 it was a maximum security prison for political prisoners, including Nelson Mandela and other famous heroes of the struggle".
Source: http://blog.sa-venues.com/provinces/western-cape/robben-island-a-brief-history/
All photos are my own and taken from the top of Table Mountain. Cape Town. South Africa.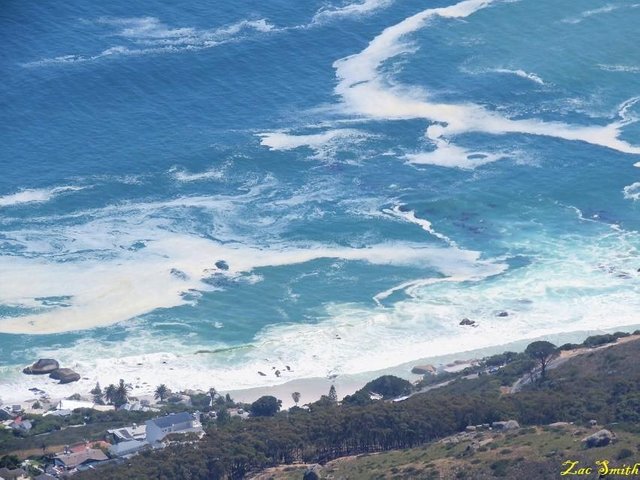 A lovely view of the ocean tides!
Many ships have mistaken these cross tides and stranded!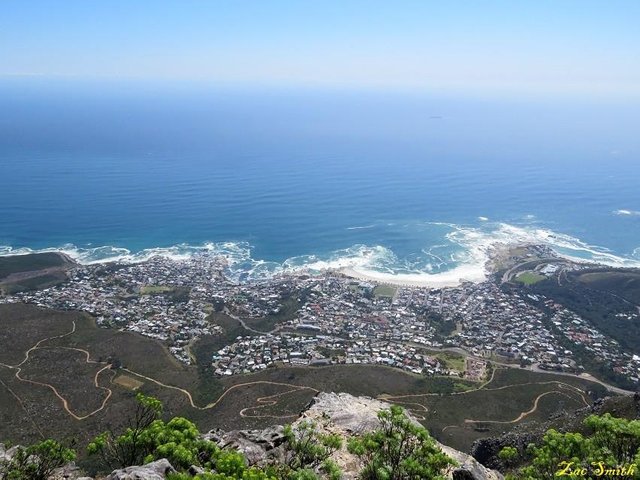 Just a scenic view from the mountain top.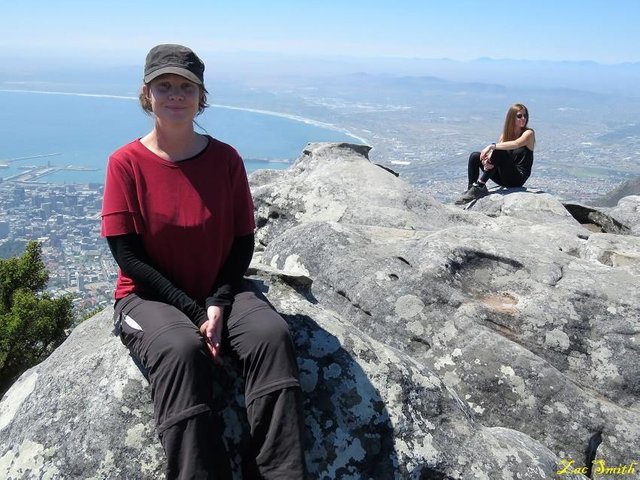 Marian and another lady sitting on the edge!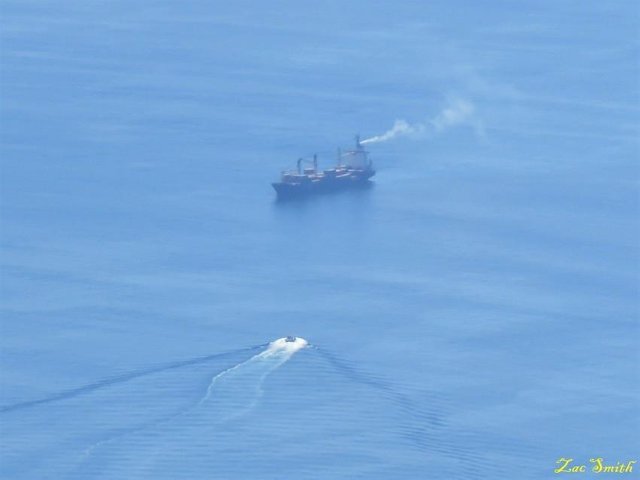 Clear shots were impossible due to the bluish haze from the mountain top!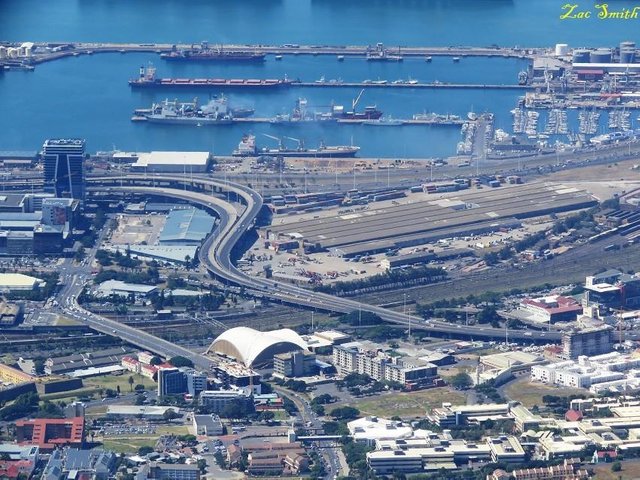 A scene of the city and part of the harbor!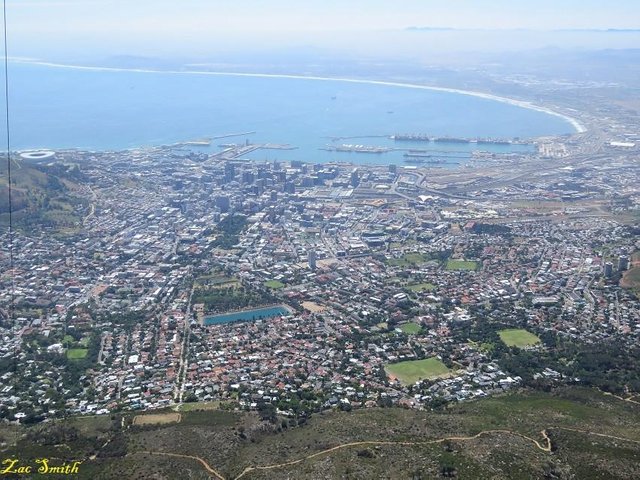 And finally an overall view of Cape Town City.
Story No. 2. Bravery!
An extraordinary sight below!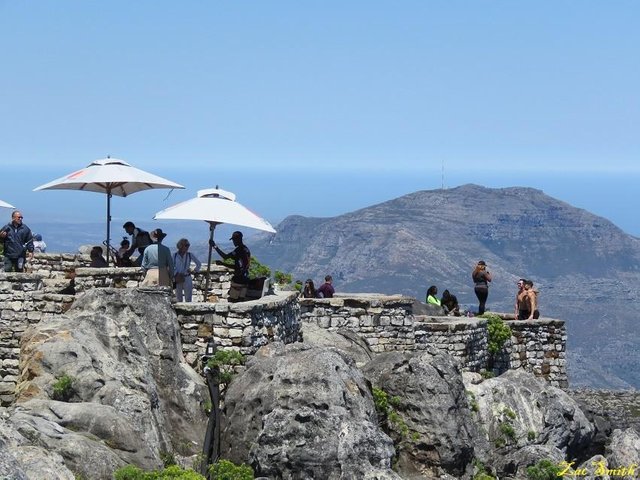 Visitors relaxing at the top, but see what is going on just below them!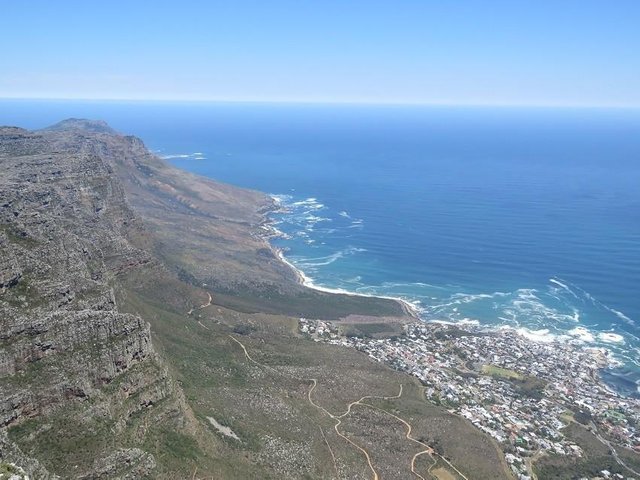 Can you see anything out of the ordinary beauty here?
Look carefully!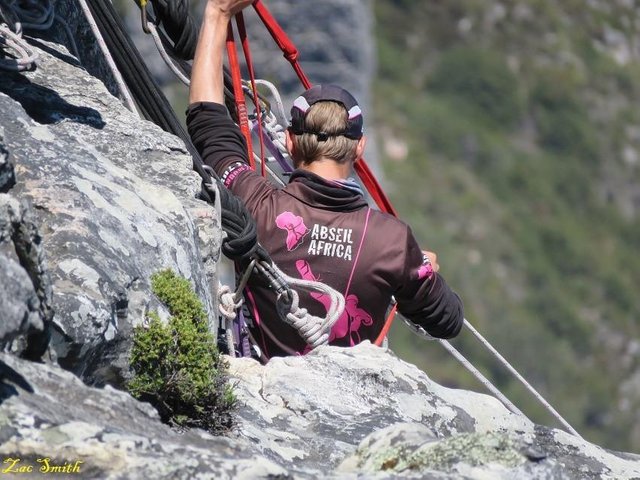 What do you think these guys were doing?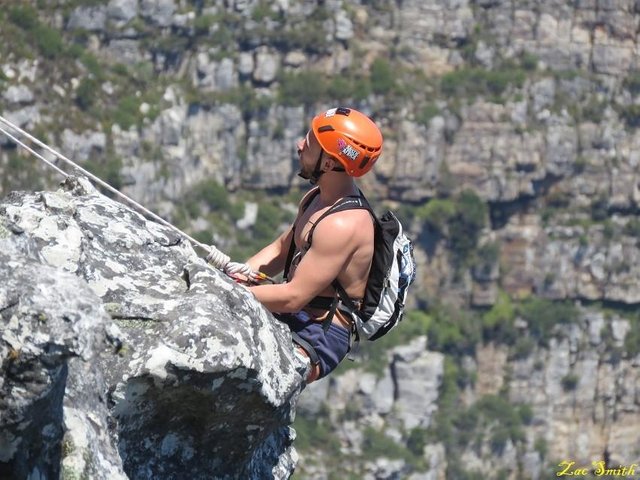 What? This guy is going down a cliff from the mountain top that is more than 1000 meters high!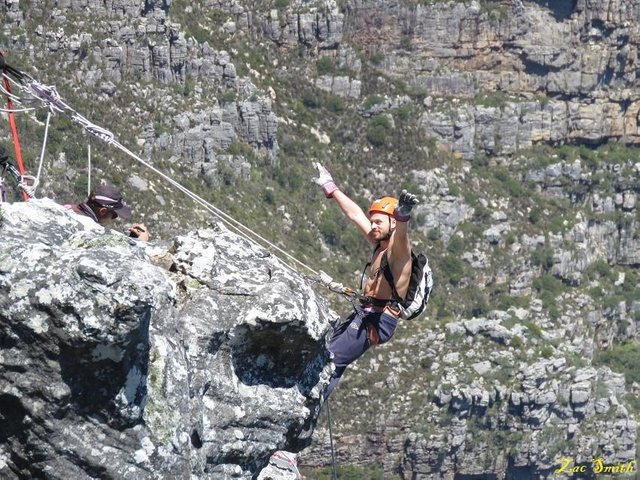 Now that's what I call bravery as he salutes!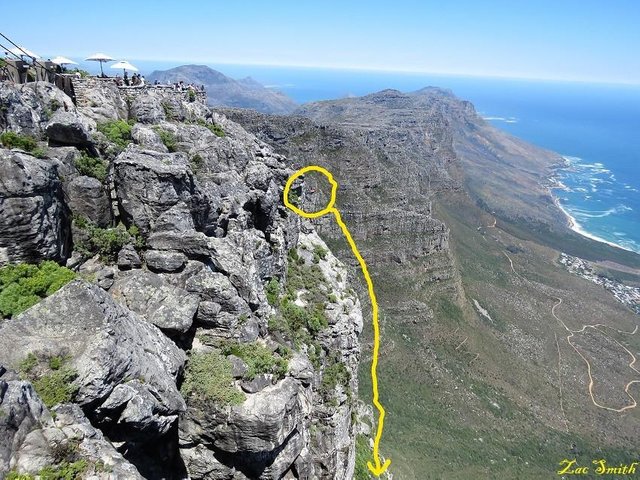 And there he goes on his way down!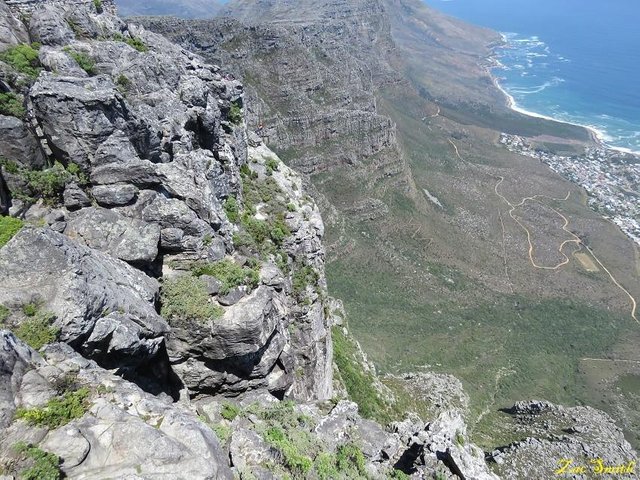 He soon disappeared from sight and I hope that he made it!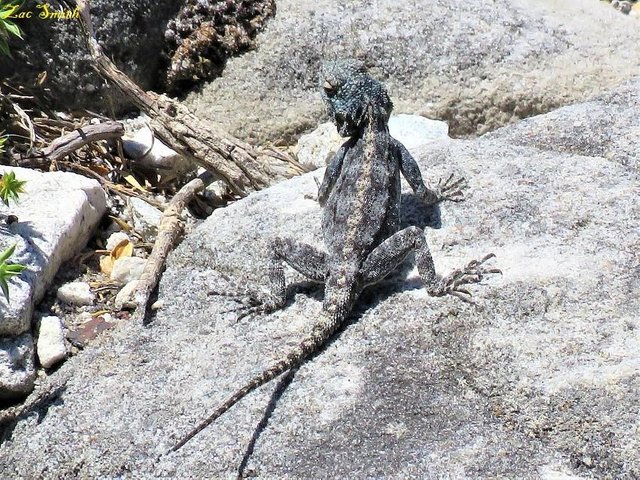 Oh! One of the mountain residents was also watching the crazy guy go down.
I tried my best here to show you some of the wonderful sights that we saw. Of course a camera can never compete with the naked eye, but at least it can give you an idea. If ever you visit South Africa, make sure that you pop in at Table Mountain.
Thank you for visiting @papilloncharity

Team South Africa banner designed by @bearone