Hello dear reader!
Thank you for your interest in publications that promote value and sound ecological practices.
Promoting good habits and ecotourism practices, today I have the pleasure of sharing my experience at the Hotel Veggera, as well as the coastal and mountainous marine ecosystem of the village of Perissa, located on the Island of Santorini (Greece). Hoping you like it, let's start the photographic tour...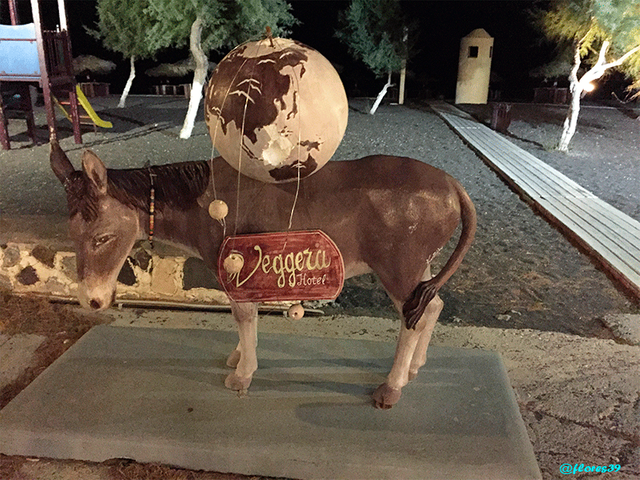 This emblematic monument alluding to the donkey (Equus africanus asinus), gave us a warm welcome. A noble animal that has been used as a vehicle since time immemorial to transport objects and people; the island of Santorini was no exception, from the legendary battles through agricultural work to the present day, it is used as a donkey taxi to load tourist luggage at hundreds of meters high.
The fact is that when I asked the meaning of the monument, I was told that this animal species has carried the world on its shoulders for millennia...
Sunrise in white and celestial environment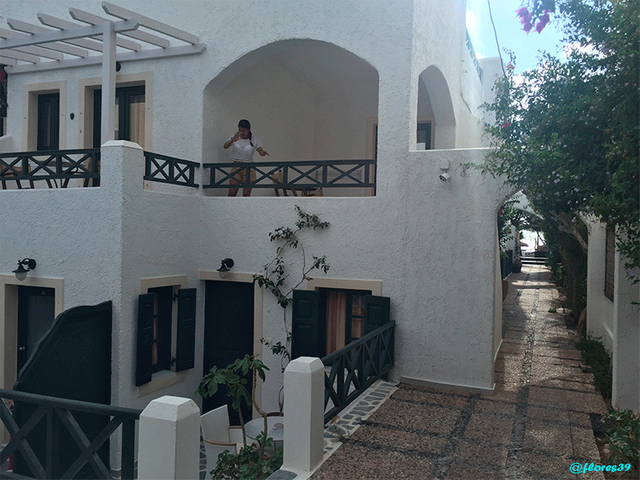 The Mediterranean splendour with its fresh and fragrant gusts of wind impregnated with saltpeter, gave me good morning in this cozy suite that when combined with the characteristic atmospheric ozone (O3) with its blue color gives the sensation of being in a celestial Eden.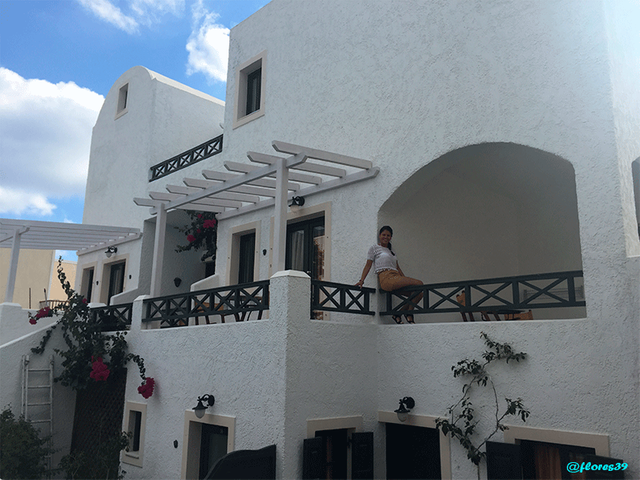 Beautiful herbaceous species of climbing type with pink inflorescences, sprinkle the beautiful hotel structure with its ecological design.
Gastronomic enjoyment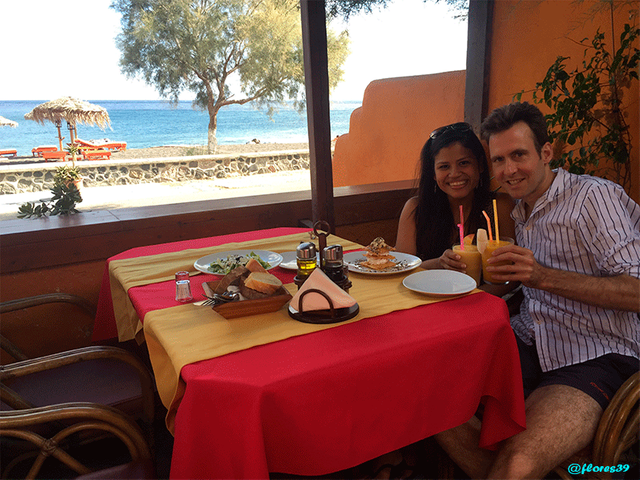 The exquisite plates of the Mediterranean kitchen are very well accompanied with refreshing drinks and an extraordinary attention to the traveller, both in the hotel and in the taverns and places of gastronomic interest in the town.
Coastal marine landscape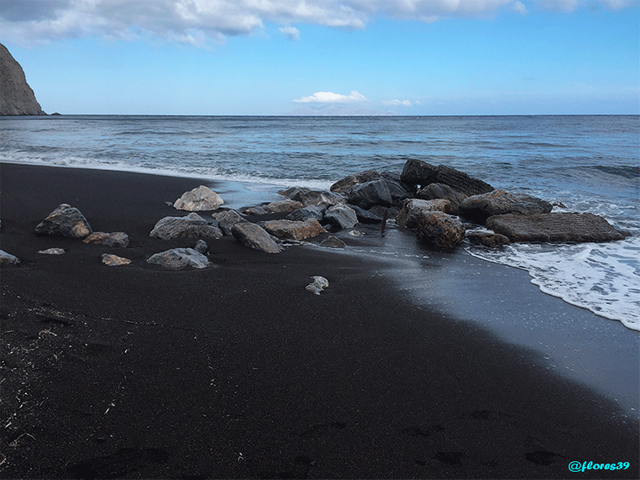 Perissa Beach, with its characteristic volcanic sand cover, is very popular and attractive due to the striking black colour of its sands and dark rocks.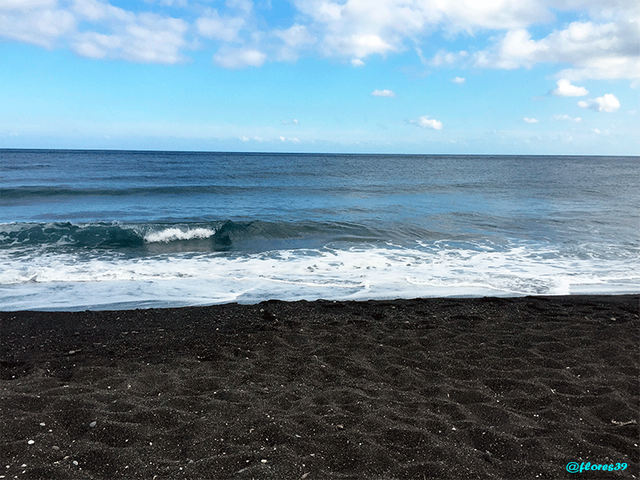 It is a continental basement with very aggressive orogenesis, multiple volcanic eruptions destroyed and rearranged again this continental platform carving abrupt cliffs and brushing these beautiful beaches.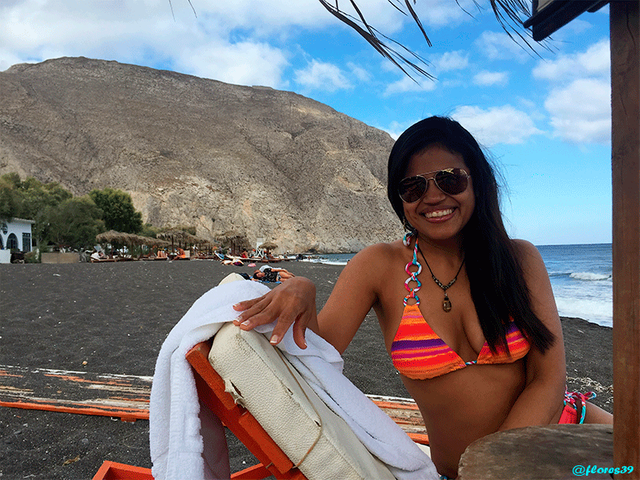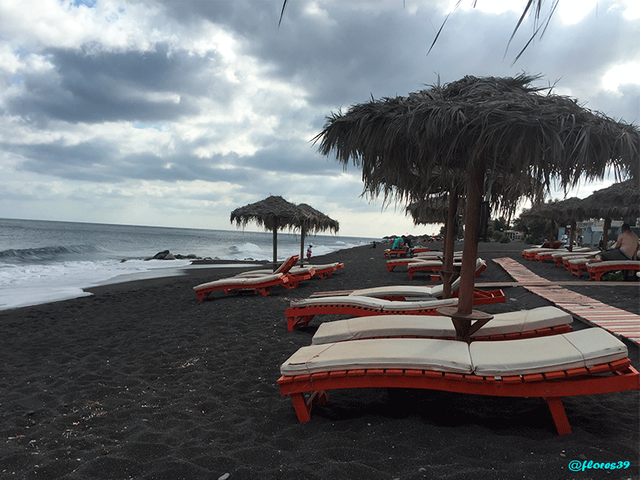 The ecotourism activity represents one of the most important activities of this insular territory; personalized attention, attentive and with a variety of dishes, desserts, drinks and more, make this place a true Mediterranean paradise.
Enjoying the here and now
Love in Mediterranean ecosystem
Having shared this beautiful ecotourism experience in the coastal marine Eden of Perissa, I thank you for the valuable time and attention you have devoted to my post; meanwhile, I invite you to continue reviewing my blog to meet exotic places where you can enjoy the goodness of our Mother Nature...
Photographic equipment

✅[own images]
* Brand: SONY.
* Model: DSC-W180 X
* Resolution: 2436 x 1125 pixels
* Measuring mode: Design
* Density: Very good (458ppi)
* Velocity ISO: ISO 100