OByte Community Radio -- Thursday 09/12/2019 8 PM UTC --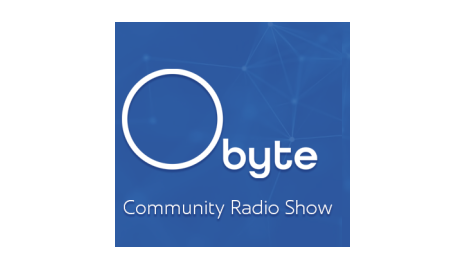 Hi, all you blockchain enthusiasts,
We are proud to advertise for Episode 3 of OBYTE Community Radio, starting at 8 PM UTC on Thursday this week.
In a nutshell
When does the show start? Thursday, 12th of September 8 PM UTC
Where does the show happen?
What is the show about? Details about the OByte project, new initiatives like PolloPollo, Entries to the Developer contest and much more!
What is the frequency of the show? Biweekly, so every second Thursday.
In a bit more detail
@buckydurddle and @jedigeiss are back, presenting a show that is circling around the OByte Blockchain, which you might remember from an airdrop they did to all steemians last summer.
A massive hit back then and something that shows that they are happy to try out unusual ways in order to push their project forward.
Currently, they got a developer contest running centering around autonomous agents and having roundabout 38.000$ as rewards. If you want to know more about this there is a Website explaining everything that you need to know.
We already hat 2 fantastic shows interviewing Caspar, User Acquisition Manager, and Tarmo, an OByte Developer. If you want to revisit what has happened in that shows please see the Youtube channel of OByte
Join us this Thursday, either on Discord or on Youtube, get into contact and ask your questions!
Happy to see you there
Jan